Vince Staples Calls Eminem's Anti-Trump Freestyle "Trash"
But apparently he was just trolling.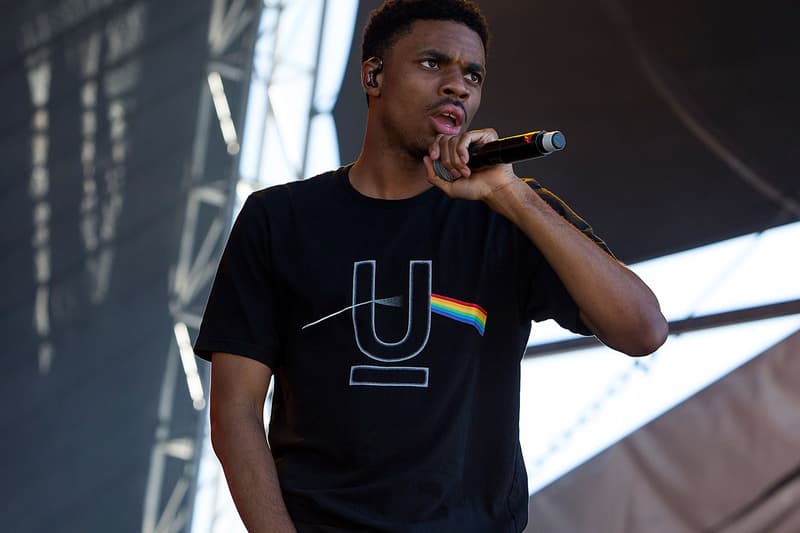 On Tuesday night during the 11th annual BET Hip-Hop Awards, Detroit native Eminem laid down one heck of a freestyle taking shots at current POTUS Donald Trump. During the cypher, Slim Shady laid down a slew of anti-Trump bars and raised his fist in support of Colin Kaepernick. The freestyle of course caught the eyes of many, and one particular rapper to voice out on his opinion is Vince Staples.
In a story ran by Pitchfork, Staples reportedly called Em's freestyle "trash" and that "he could do better," but apparently he was only kidding. Shortly after the story went live, Staples took to his personal Twitter account to clear up the situation, stating his words were taken out of context and it was simply in good fun. Staples tweeted:
"The mnm statement was all in good fun I like him & Kim. @Pitchfork took it out of context because they thirsty. Lemme get these jokes off. And yall not about to sit here and try to convince me the Donald the bitch line had y'all out y'all seat shut up. How we gonna clown Xtentacion for rapping like a sorcerer on XXL but let M go full assasins creed & then deny me the right to my jokes. Me not being able to make jokes about mnm is white supremacy @pitchfork don't make me call Cornell West. Somebody must have emailed yall mad huh?"
Check out the series of tweets below and we'll keep you posted if any more from this story develops. In case you've missed it, Vince Staples joins Snoh Aalegra in haunting new video for "Nothing Burns Like The Cold."
The mnm statement was all in good fun I like him & Kim. @Pitchfork took it out of context because they thirsty. Lemme get these jokes off.

— Vince Staples (@vincestaples) October 14, 2017
And yall not about to sit here and try to convince me the Donald the bitch line had y'all out y'all seat shut up.

— Vince Staples (@vincestaples) October 14, 2017
How we gonna clown Xtentacion for rapping like a sorcerer on XXL but let M go full assasins creed & then deny me the right to my jokes.

— Vince Staples (@vincestaples) October 14, 2017
Me not being able to make jokes about mnm is white supremacy @pitchfork don't make me call Cornell West.

— Vince Staples (@vincestaples) October 14, 2017
Somebody must have emailed yall mad huh? https://t.co/HQYLwz5ss1

— Vince Staples (@vincestaples) October 14, 2017