nanamica's Eiichiro Homma Recounts His Distinguished Career in New Interview
The Japanese designer discusses his fashion narrative.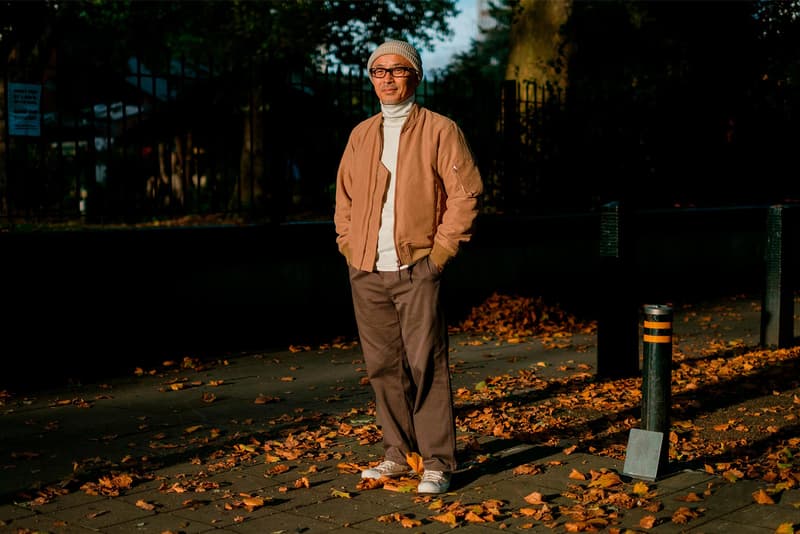 Designer Eiichiro Homma sat down with intelligence magazine to discuss the upcoming nanamica retrospective book, 2003-2017, design principles, and more.
A fashion industry vet for two decades, Homma is the managing director of both nanamica and the Japan-only The North Face Purple Label. Both labels's creations frequently infuse casual clothing with subtle elements of sportswear — Homma's love of GORE-TEX is well documented. Haven's last talk with Homma touched on some of these topics and this new interview goes even deeper.
intelligence is releasing its fifth issue this week, and recently unveiled a new Nepenthes editorial. Check out an excerpt of the Homma interview below and head on over to intelligencemagazine.com to read the entire piece.
Tell us about your career previous to nanamica.

My career started in 1982 at a sportswear company. I spent nearly 18 years working with outdoors, technical marine clothing. My first role was in merchandising, planning and design, all specifically for sailing clothing. At this time in Japan, outdoors was booming, people's interest was shifting from athletic to outdoors sports. It became part of people's lifestyle and while this was more than 30 years ago, even at that time people were beginning to wear these clothes as everyday garments. That's why we designed, not just for that specific sport or activity but to wear in everyday life. That's the key point of difference with marine clothing, it was always thought of as casual as well as practical, people in the sailing community always wanted to showcase what they were wearing to each other.

Do you come from a fashion or design background?
No, actually my major was Sociology and Psychology. Before I joined the industry, my interest was in things like organising events and promotions, but the company appointed me brand director for the design team. I was always interested in making people say 'wow,' essentially making people happy. There were very few technical clothing designers in Japan at that time, I learned a lot just through my own study and over time it improved, also my design team partner, she was older than me and she taught me a lot.

So is this where you discovered your passion for technical fabrics?
It was. Innovation dictated how garments would be designed, for example, if a fabric doesn't stretch we have to make room for movement but when stretch was introduced, we could create a more fitted piece that still offered freedom of movement. Good and close relationships with the mills are really important, that's how you find out about the latest technology.

Had you always planned to create your own label?
When I joined the industry I had a very strong passion to create an individual brand with its own identity. I started out working on Japanese licenses for overseas brands and even if we did something unique and different, it would of course always be seen as part of that established brand. So my first motivation for starting nanamica was to create an own-brand model. It allowed us to develop a business structure that extended to retail, digital communication, visual merchandising, everything combined together to showcase the product. It wasn't about making one single garment, we had to express a clear image of the brand and its world to the customer.

Do you think your background in psychology has had any influence on what you do now? Do you think it has helped you to understand the consumer?
Honestly speaking, I've never thought of it myself but other people have said to me that maybe it has influenced my fundamental interests, perhaps it's influenced the way I look at the entire landscape, how I come up with solutions.