Six Stories of GORE-TEX: Eiichiro Homma of nanamica
Next up in our series exploring brands that have made GORE-TEX a key performance and style element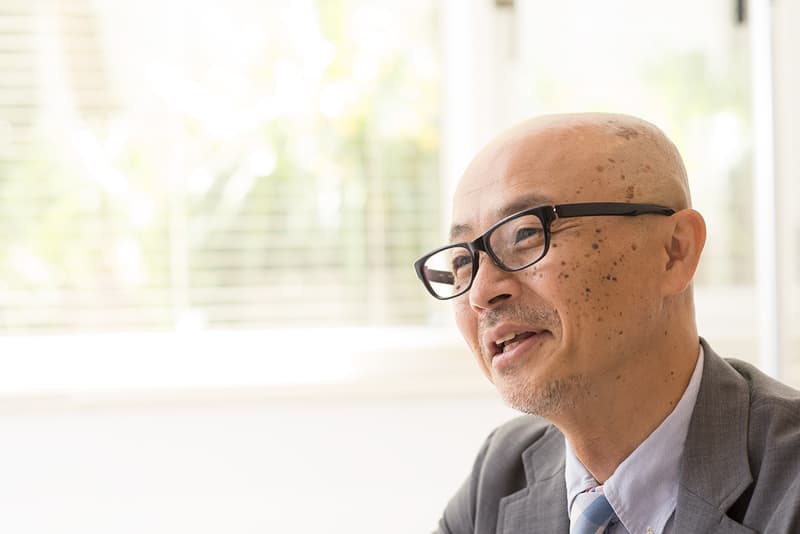 1 of 4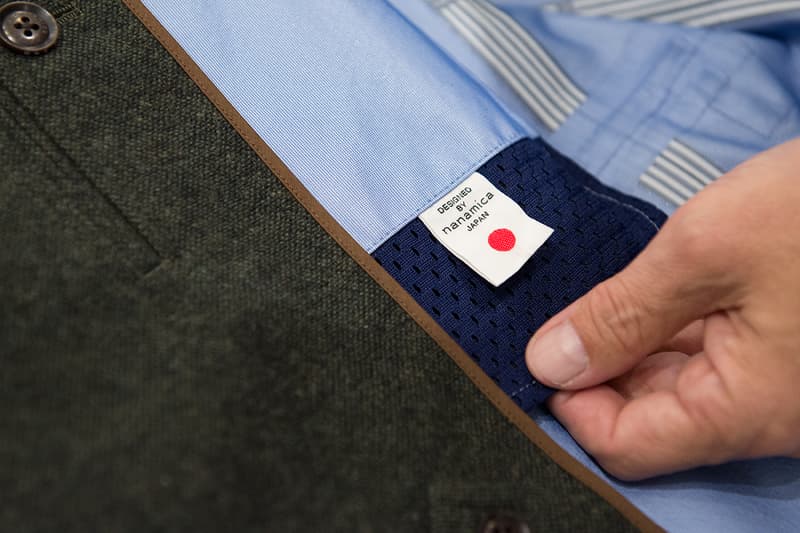 2 of 4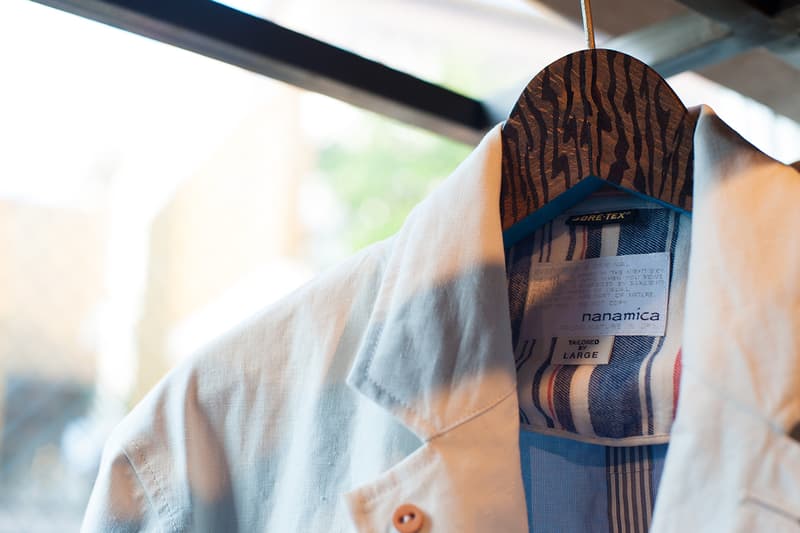 3 of 4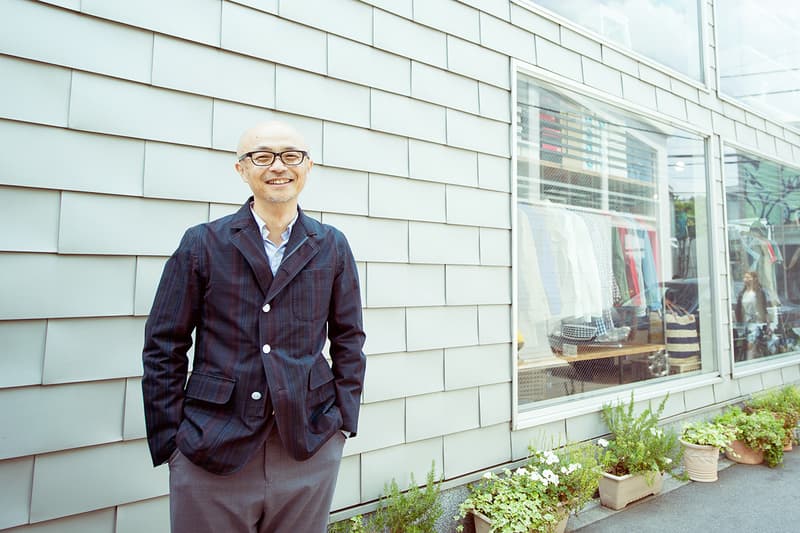 4 of 4
Next up in our series exploring brands that have made GORE-TEX a key performance and style element is none other than nanamica, a proudly Japanese brand that operates under the simple promise of making high-quality items that stand the test of time. Here, Managing Director Eiichiro Homma talks about how nanamica's first GORE-TEX-infused garments gradually found their way into peoples' lives and shares experiences navigating the fashion industry in both the Western world and the brand's home market of Japan. 
For those who are in the fashion market or who are just interested in learning more about the GORE-TEX, further information can be found here.
Has functionality always been at the core of nanamica? 
In Japanese, nanamica means "seven seas." It expresses our philosophy of selling our products all over the world and also of finding the best the world has to offer. By "best things," I don't just mean buying finished products; I mean sourcing quality materials too.
nanamica is from Japan yet it's distributed internationally. What factors do you consider when catering to a global audience? 
The fashion business in Japan is quite mature. I would say Japanese people are quick to get bored with things and are always on the lookout for something new. By contrast, Westerners—who were wearing Western clothes back when we Japanese were still kitted out in our traditional kimonos—change their style less often. While they enjoy fashion, they don't really embrace some of the more bizarre trends. If we only did business here in Japan, we would have to change our style every time Japanese consumers got bored with it. We realized that having international distribution would help stabilize the life cycle of our products. And besides, we like basic style; we think it's better for people to have high-quality clothes that they can enjoy for a long time. If the consumers who like our clothes buy as much as they need, then they're happy and so are we.
nanamica has developed a reputation for being both stylish and utilitarian. Why are both elements equally important in your designs? 
I was originally in Goldwin's outdoor sports division. I spent 18 years working on designing marine wear. My focus then was thinking about how to create technical garments for people to wear in their everyday lives. The functional features of GORE-TEX® products—like being waterproof and breathable— make for increased comfort. I thought it would be nice to be able to wear functional clothes like that on a daily basis.
Still, sportswear designers tend to take a very rational approach, thinking about the end use. The more "skin-like" a garment is, the better, you might say. I could compare it to Formula 1 cars: yes, each F1 car is slightly different from the next, but they can't help ending up quite similar to one another. Casual wear is not like that at all. People want to wear something that's different from everyone else; fashion and trends come into play too. I see our role as mixing functionality and fashion at a high level.
How did you first come across GORE-TEX designs and what were the key motifs that compelled you to collaborate with the brand? 
I started at Goldwin in 1982. The outdoor business division was launched the year after. That's when GORE-TEX® products started coming in. When you make outdoor garments, the material plays a big part in deciding the design of the product. I mean, your choice of material determines the quality of the final product. Even back then, GORE-TEX® fabrics were quite clearly the highest level rainwear material. It was like there were GORE-TEX® fabrics and then there were all the rest. As a functional material for the outdoors, it was completely dominant in markets around the world. Besides, no other material comes close to GORE-TEX® products when it comes to the time and effort spent on testing the final products—hence the unparalleled level of trust.
What was your first collaboration with GORE-TEX ? What difficulties did you come across incorporating GORE-TEX material into nanamica designs? 
I initial ideas were to create casual clothes based on outdoor materials and style, creating a GORE-TEX® raincoat using the material from a lightweight nylon climbing jacket. The thing is, though, there's a preference for natural fibers in everyday clothes. The fashion industry makes rubber-coated natural fiber raincoats. What does that mean in a humid country like Japan? It means you sweat—and stay sweaty. When I talked to Gore about how great it would it be to use GORE-TEX® fabrics for raincoats, they said they could work with natural fibers. That's how nanamica started with GORE-TEX® products.
They didn't exactly fly off the shelves in the beginning. But, people who tried our clothes always declared themselves unable to live without them. We were 100% confident that any consumer who tried them would be satisfied. I think every Japanese person should have one.
While GORE-TEX is essentially a waterproof, breathable fabric, its made a name in the realms of fashion and outdoor apparel design. How do you think they've achieved this?  
What's great about Gore is that they think like a product designer even though they're a materials maker. Their hangtag suggests letting Gore know if there is any problem. Normally, it's the garment manufacturer or the retailer who's accountable. But here you have the material maker at the far upstream end prepared to guarantee the product. In a good sense, that puts pressure on us to never manufacture anything mediocre, as we'd lose face as product manufacturers.
Japanese fashion is known for its meticulous execution. As the Managing Director of a Japanese fashion brand, do you think there's room for improvement?  
We're from Japan, the country where the kimono is embedded in our clothing culture. We always look forward to seeing how Westerners respond to the clothes we make. When I go abroad and observe people, I always get the impression that the Japanese are still poor at making the most out of the time and space that we have. I think our lives would be happier if we allocated our time better. We'd all be much better off if we built our lives around people rather than things. That's very much the direction of our recent thinking.
We want to help engineer this shift in attitudes. Personally, I'm not a fan of the globalized, borderless world. My experience inspires me to try to be as Japanese as possible. If I had the chance, I'd like to be born as a Japanese again. I want to show the world what being Japanese means and continue to introduce great Japanese products to the world.
Stick with us for the next installment in our Six Stories of GORE-TEX when we welcome Masaaki Homma of mastermind JAPAN. For all of the previous installments in the series, head over here.