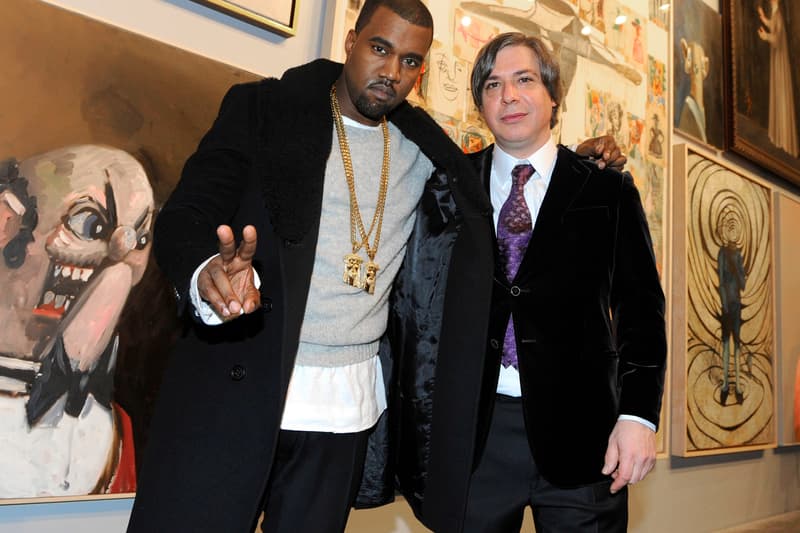 Leonardo da Vinci, George Condo & More Major Art Stories This Week
Including a new exhibit by Takashi Murakami.
---
The artworks of Old Masters such as Leonardo, Titian, Vermeer and Rembrandt continue to inspire pieces made by contemporary artists. Age-old mediums such as encaustic, fresco, oil, tempera and watercolor are utilized by today's art luminaries such as George Condo's works of "Psychological Cubism."
Instead of using the same materials, other artists cull inspiration from Old Masters by placing the actual artwork next to their recent creations—elevating the context of the respective artworks. For example, Takashi Murakami's latest exhibit in the Museum of Fine Arts, Boston spotlights his Superflat pieces as well as ancient Japanese artworks such as a Heiji Scroll from the 13th century. Although the artworks are from two very different time periods, viewers are naturally forced to draw similarities and differences between the old and new.
Below, find a list of exhibits that draw inspiration from the Old Masters alongside major, current events in the art industry as a whole.
George Condo's "Life Is Worth Living" Exhibit in Paris
George Condo has launched his first solo exhibition at the Almine Rech Gallery in Paris, France. Titled "Life is Worth Living," the name of the presentation was inspired by an old note that Condo gave to his good friend Bernard Ruiz-Picasso—grandson to the legendary artist, Pablo Picasso. The showcase features both old and new artwork, spanning paintings and sculptures that he created while living in Paris from the late '80s to the early '90s alongside recent pieces which he made in 2016. "Life is Worth Living" is currently open to the public until November 2018.
Almine Rech Gallery
64 Rue de Turenne
Paris, France 75003
Takashi Murakami's "Lineage of Eccentrics" Exhibit in Boston
Following the recent launch of his first exhibit in Russia is an all-new showcase by Takashi Murakami at the Museum of Fine Arts, Boston made in collaboration with famed Japanese art historian, Professor Nobuo Tsuj. Dubbed "Lineage of Eccentrics," the extensive presentation places Murakami's eclectic Superflat masterpieces next to ancient artworks made by acclaimed artists in Japan such as Soga Shōhaku's Dragon and Clouds made in 1763. The exhibit is set to launch on October 18.
Museum of Fine Arts, Boston
465 Huntington Ave.
Boston, MA 02115
Larry Clark to Sell a Collection of Vintage Photographs
Iconic photographer/director Larry Clark will sell a series of vintage photos from his expansive portfolio. The sale will launch at Galerie Rue Antoine in Paris, France. Stills from Kids, Bully, Wassup Rockers,and more renowned Clark films will be available for purchase at the sale. Not to mention, each photo will only set you back €100 EUR. The sale has already begun at Galerie Rue Antoine and will conclude on October 23.
Galerie Rue Antoine
10 rue André Antoine
Paris, France 75018
Musée Yves Saint Laurent Marrakech to Open This Fall
Luxury fashion stalwart Yves Saint Laurent will soon open the doors to its first museum in Marrakech, Morocco. Designed by studio kO's Karl Fournier and Olivier Marty, the 4,000-square-meter space is located at the former home of the legendary designer and boasts a terrace cafe, a 150-seat auditorium, and a sizable research library filled with over 6,000 books. Conclusively, a permanent exhibition dedicated to YSL's life and works alongside a temporary show spotlighting painter Jacques Majorelle will be available to peruse once the museum launches to the public this October 19.
Yves Saint Laurent Museum
Rue Yves St Laurent
Marrakech, Morocco 40000
Leonardo da Vinci's Last Privately-Owned Painting for Sale
Christie's will auction the last privately-owned painting by the late and great Leonardo da Vinci. Titled Salvator Mundi, the oil on panel piece features a portrait of Jesus Christ clad in a robe and holding a crystal orb in his left hand. The renowned art dealer is currently showing the painting at a public exhibition in Hong Kong with showcases to follow in major cities such as San Francisco, London and New York. After the world tour, the painting will be put up for sale at Christie's upcoming Post-War and Contemporary Art evening auction this November 15 in Rockefeller Plaza, New York City.
Public Exhibitions:
Hong Kong – October 13-16
San Francisco – October 17-21
London – October 24-26
New York – October 28-November 4