Ronaldinho Pens Letter to His Younger Self
"At Barcelona, you'll hear about this kid like you… his name is Leo Messi."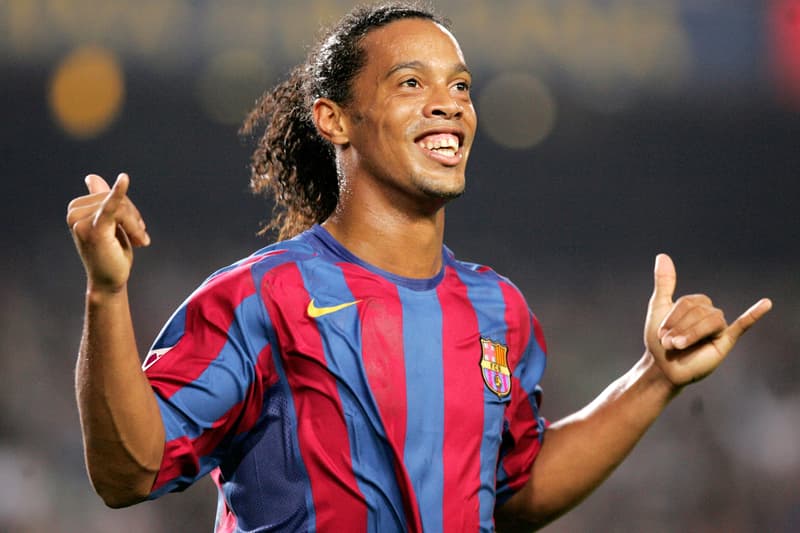 Courtesy of The Players' Tribune, Brazilian football legend Ronaldinho penned a letter to his 8-year-old self — a tragic age for him as his father suffered a fatal heart attack in the family swimming pool that year. The letter opens up with the 2002 FIFA World Cup winner recalling that very day, and his in ability to accept his father's death. "A few years from now, you will accept that Dad is never coming back on earth," he writes. "But what I want you to understand is that every time you have a ball at your feet, Dad will be with you."
Ronaldinho then talks about the influence of his older brother, Roberto, who played for Grêmio in Brazil's top league, as well as the most "tireless defender," his dog, Bombom.
Where you live in Porto Alegre, there are drugs and gangs and that kind of stuff around. It's going to be tough, but as long as you are playing football — on the street, at the park, with your dog — you will feel safe.

Yes, I said your dog, by the way. He's a tireless defender.

You'll play with Roberto. You'll play with other kids and older guys at the park. But eventually everyone will get tired — and you will want to keep playing. So make sure you always take your dog, Bombom, out with you. Bombom is a mutt. A real Brazilian dog. And even Brazilian dogs love football. He'll be great practice for dribbling and skills … and maybe the first casualty of the "Elastico."
The joy of Brazil's 1994 World Cup win then becomes the topic, as well as it's impact on young Ronaldinho.
During the crazy celebration, it's going to become clear to you what you want to do for the rest of your life. You're going to finally realize what football means to Brazilians. You're going to feel the power of this sport. Most importantly, you will see the happiness that football can bring to regular people.
After reminiscing on his pro career, he tells his younger self to trust in what their father has taught them: "creativity over calculation." And yet, he doesn't finish there. He then has a few words for a young footballer that reminds him of himself.
At Barcelona, you'll hear about this kid on the youth team. He wears number 10 like you. He's small like you. He plays with the ball like you. You and your teammates will go watch him play for Barcelona's youth squad, and at that moment you'll know he's going to be more than a great footballer. The kid is different. His name is Leo Messi.

You'll tell the coaches to bring him up to play with you on the senior side. When he arrives, the Barcelona players will be talking about him like the Brazilian players were talking about you.

I want you to give him one piece of advice.

Tell him, "Play with happiness. Play free. Just play with the ball."

Even when you are gone, the free style will live on in Barcelona through Messi.
You can read the entire story here.