Conor McGregor Won't Be on 'Game of Thrones' After All
But don't rule out a 'GoT' cameo just yet.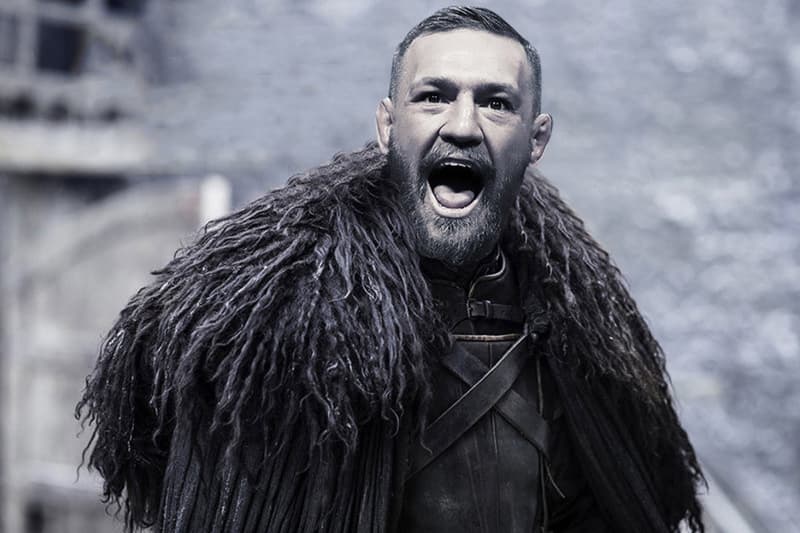 It seems as if Conor McGregor's acting debut on HBO's award-winning series Game of Thrones won't be happening after all. It was first reported by sources close to GoT's production team back in December of 2016 that HBO was pursuing the UFC champ to make a cameo in one of the final seasons of the series. Shortly after, UFC President Dana White confirmed the rumors with another source saying Conor would make his appearance during season seven as a crew member on Euron Greyjoy's ship. Unfortunately for UFC and GoT fans alike, we've been hoodwinked.
Apparently McGregor's camp was approached by representatives of HBO after one of his fights to discuss his possible cameo, however the fighter was recovering from his bout and didn't pay any mind to the proposal. And that was all that ever happened. Here's what he said in an interview on the Good Times Network variety channel.
That was everywhere and I've never even heard about it! I heard about it once after [a fight]… backstage in the dressing room. [UFC brass, including Dana White, were] in front of me and they were saying 'these [visitors] want you to be in Game of Thrones.' I'm banged up, my shin's in a heap, I've been kicking his knees straight for 25 minutes, my leg's in bits, and he's trying to offer me a Game of Thrones role. And I'm saying, 'Listen, come at me with shit I want to hear, I'm not trying to be in show business, I'm trying to be in the fight business. Come at me with a real number to fight again.' So that was the only time I ever heard the [words] Games of Thrones. And it went everywhere like months later! So I don't know where that came from. But I've never been in contact with nobody from Game of Thrones and now I'm starring in Game of fucking Thrones!
With that said, there's still a slim chance that HBO can approach Conor for a GoT's scene that has yet to be filmed, but don't hold your breath for a season seven cameo.
In the meantime, enjoy this sparring session between McGregor and The Mountain from back in 2015.