Could This Be Where the adidas Yeezy Boost 350 V2 Stripe Comes From?
The Yeezus of sneakers.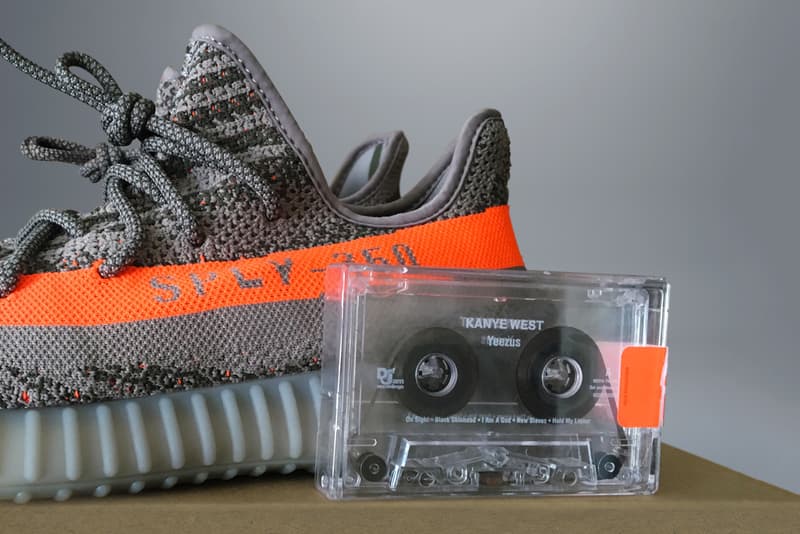 Despite the thirst, line-ups, reservations, custom bots and just about instant sell-out of the latest adidas Yeezy Boost 350 V2, the shoe still has its skeptics. The reason being, its fluorescent orange stripe. Naturally, any new iteration of something so successful will have its immediate fans, those who warm-up to it, and then those who are indifferent or hate it. Regardless of how you feel though, there may be an interesting reference overlooked here. Nothing has been confirmed, however in a Reddit thread started by arvbspring off of his Instagram account, a photo posted shows a direct comparison in the treatment of the Yeezus album packaging and the graphic orange stripe across the sneaker's upper – an easy-to-miss detail as physical albums have become less and less popular. Knowing how much consideration and finessing Kanye West puts into every aspect of his work, it would be no surprise if the two projects were related. However could it simply be a repeated visual for the sake of liking it, or even just a coincidence? Does this make you appreciate the shoe more? Let us know in the comments. For those looking to grab a copy of the Yeezus cassette, it can actually be found here.