Vetements Installs Stock Room-Themed Concept Store Inside Saks Downtown
Saks Fifth Avenue's reinvention continues.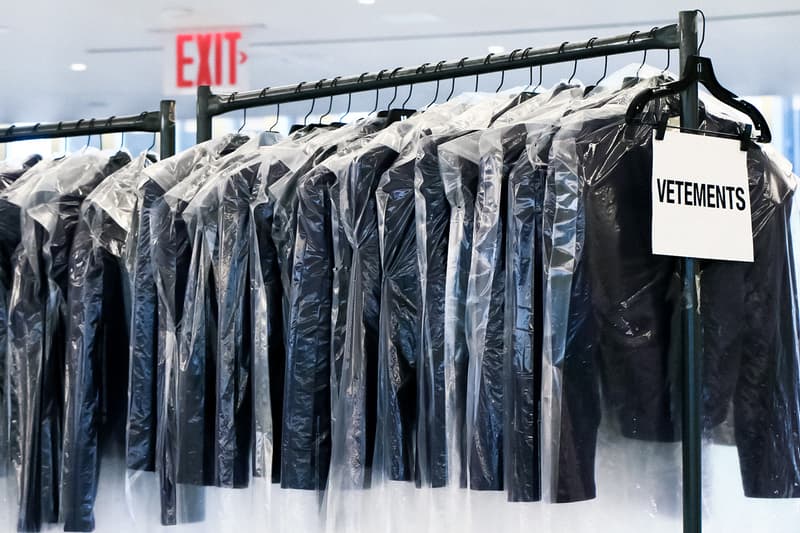 1 of 2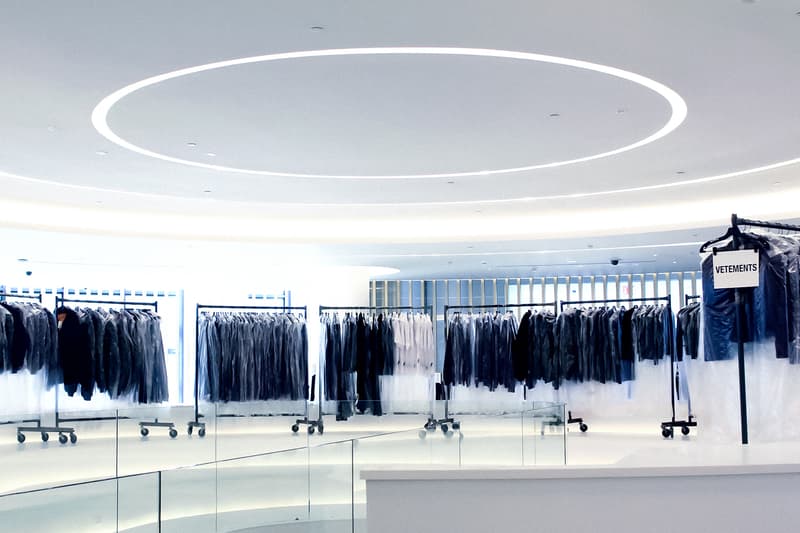 2 of 2
Vetements has set up shop inside Saks Fifth Avenue's new boutique, making Saks Downtown the exclusive specialty retailer to carry the Vetements women's collection in New York. Taking on the appearance of a stock room, the installation displays the collection's pieces in plastic garment bags. Shoes and accessories are also presented in boxes as opposed to conventional clothing racks. Sales associates will be able to pull garments from the installation as necessary, and when pieces are sold, its empty hanger will be left on the rack. As the installation runs its one month duration, bare hangers from sold items will remain on the racks.