Kim Kardashian's Bottom Almost Gets a Kiss From Same Man Who Attacked Gigi Hadid
This guy has zero chill.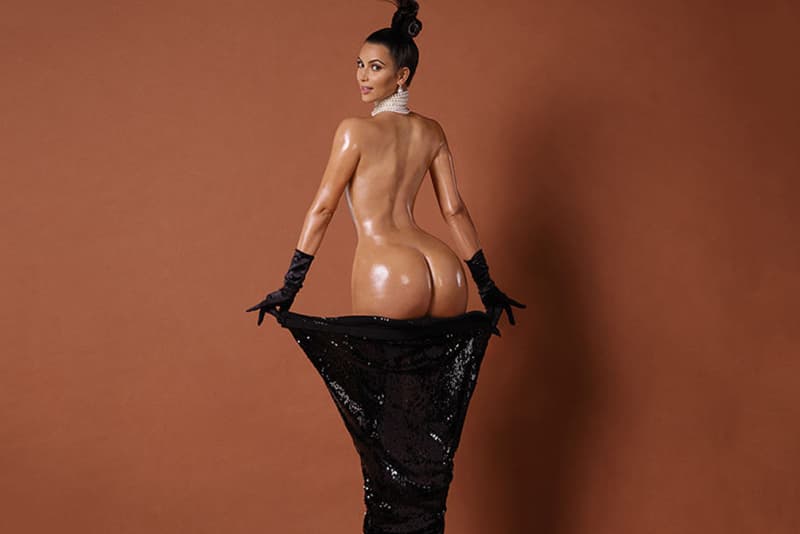 According to WWD, the same person who recently attacked Gigi Hadid last week has struck again. This time, his target was none other than Kanye West's wife, Kim Kardashian. The man in question is Ukrainian prankster Vitalii Sediuk, and it seems like he has a habit of going after big-name stars for his surprise attacks. The Kim K incident took place Wednesday after the reality star visited Balmain's headquarters in Paris during the city's fashion week presentations.
As you can see from @makeupbymario's Instagram clip below, the sneaky Vitalii takes a courageous (and stupid) leap towards Mrs. West's buttocks. Luckily Kim's body guard Pascal Duvier and assistant Stephanie Sheppard were by her side to stop the culprit's lips from ever touching the 35-year-old mom of two's butt cheeks.
Furthermore, it seems like Sediuk is justifying his actions by calling it a protest — he says, "I was protesting Kim for using fake butt implants. I encourage her and the rest of Kardashian clan to popularise natural beauty among teenage girls who follow and defend them blindly." Looks like the Ukrainian jokester doesn't regret his actions and it could only be a matter of time until he strikes again. Hopefully, now that he's getting more recognition, stars and their bodyguards will be more aware of him around fashion week. If he keeps it up, we're sure things won't end so well for Mr. Sediuk.