This One Episode of 'Game of Thrones' Won Seven Emmys
Can you guess which one?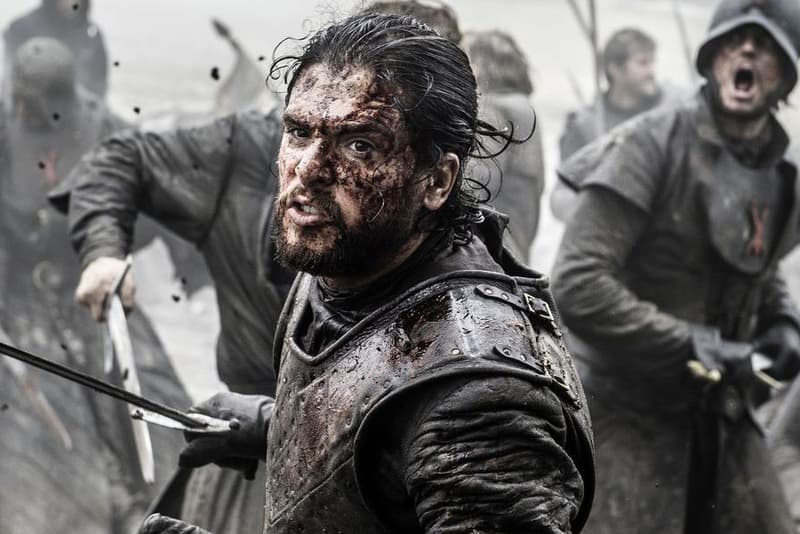 The 68th Primetime Emmy Awards took place at the Microsoft Theater in Los Angeles last night, with the likes of Veep, The People v. O.J. Simpson and Mr. Robot bringing home some well-deserved hardware. However, without a doubt the biggest victor of the evening was HBO's Game of Thrones who racked up an impressive 12 awards during the ceremony, seven of which were awarded for a single episode – "Battle of the Bastards." A brutal medieval battle between the armies led by Jon Snow and Ramsay Bolton, the episode was a culmination of exceptional acting, direction, production design and logistics. It took home the awards for Outstanding Makeup for a Single-Camera Series (Non-Prosthetic), Outstanding Special Visual Effects, Outstanding Sound Mixing for a Comedy or Drama Series, Outstanding Writing for a Drama Series, Outstanding Stunt Coordination for a Drama Series, Limited Series or Movie, Outstanding Single Camera Editing For a Drama Series, and Outstanding Directing for a Drama Series. For the record, that's a record-breaking number of awards for a single episode of television. Read what director Miguel Sapochnik had to say on the challenges filming the episode below:
The sheer logistics of staging a battle scene this size was like a battle in and of itself, minus the life/death thing… The creative decisions I make are heavily influenced by simple practical concerns. Like every time we charge the horses it takes 25 minutes to reset all the fake snow on the field and rub out the horseshoe prints. So how many times can we afford to charge the horses each day knowing we need to give time for a reset that's 10 times longer than the actual shot? Another thing was how to make 500 extras look like 8,000 when you are shooting in a field where there's just nowhere to hide your shortfall. It becomes a bit like a bonkers math equation. And finally: How do you get these guys riled up enough to run at each other and get covered in mud and stand in the rain and then run at each other again and again for 25 days, 10 hours a day, without them just telling you to piss off?