Blue Bell Ice Cream Debuts New Camo 'n Cream Flavor
A very Texan comeback.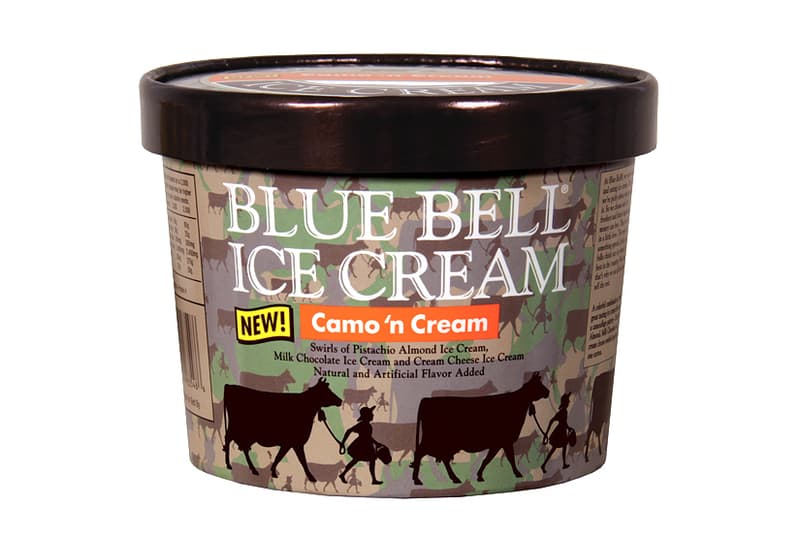 While it seems as if every sneaker and apparel release has been hit with a camo-inspired makeover these days, the latest item to get the popular revamp was quite unexpected. Texas-based ice cream manufacturer Blue Bell has unveiled its newest creation dubbed "Camo 'n Cream" via its Instagram account. The camouflage-resembling mix consists of a combination of pistachio/almond, milk chocolate and cream cheese ice creams, swirled to perfection. Founded in 1907 in Brenham, Texas, Blue Bell creamery has been the stalwart frozen treat supplier for the South, selling a variety of over 250 products. The Camo 'n Cream ice cream is available now at select locations.