The Birth, Death and Rebirth of Band of Outsiders
We look back at the volatile history of the preppy brand vetted by Frank Ocean and Kanye West.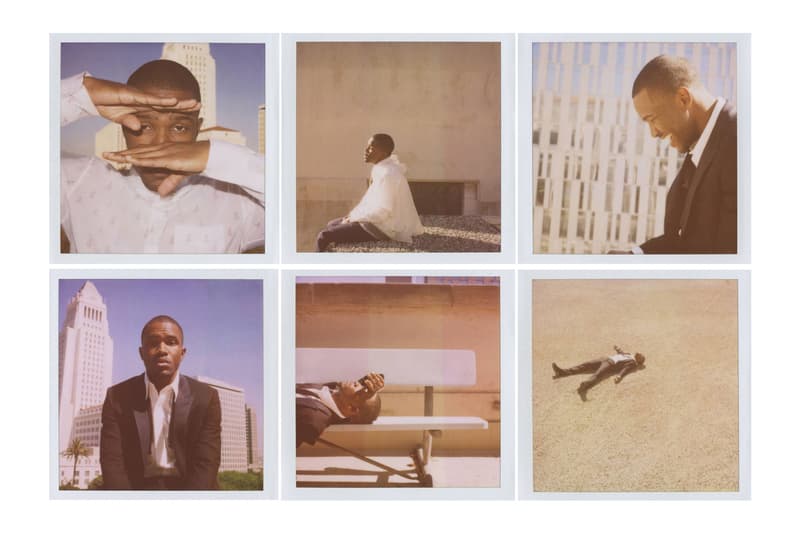 The time was autumn of 2014, and if there was one man who seemed unstoppable in his trajectory to the top echelons of menswear, all fingers would have pointed at Scott Sternberg and his label, Band of Outsiders. Celebrating its 10th anniversary, the brand was reporting sales figures of $12 million USD four years prior and was backed by a troupe of anonymous, while in the past year it had opened flagship stores in upscale neighborhoods in New York and Tokyo. Backed by the likes of Anna Wintour and Hollywood's own band of outsiders that included Aziz Ansari, Frank Ocean, Michelle Williams, Jason Schwartzmann and Donald Glover, Band of Outsiders had also racked up collaborations with Sperry Top-Sider, Barneys New York, and Opening Ceremony.
Fast forward a little over half a year, however, and you'd be forgiven for thinking you had landed in an alternate universe of fashion. Its founder and face of the brand had deserted his post after mass layoffs, the cancellation of its next collection, the closure of the brand's stores, and a declaration of bankruptcy. Belgian fashion fund CLCC SA had assumed control in the wake of Sternberg's departure and held an auction of its remaining assets to clear a credit line of $2.5 million USD — a paltry sum in comparison to the dizzying heights that the brand had once occupied — but bidders still could not muster the courage to take over the brand's remains. It was deemed toxic and quietly swept under the carpet, that is, until CLCC decided at the end of last year to revive the Band of Outsiders name with a new lineup of designers. What circumstances could have inspired such a meteoric rise and fall to rival that of Icarus himself?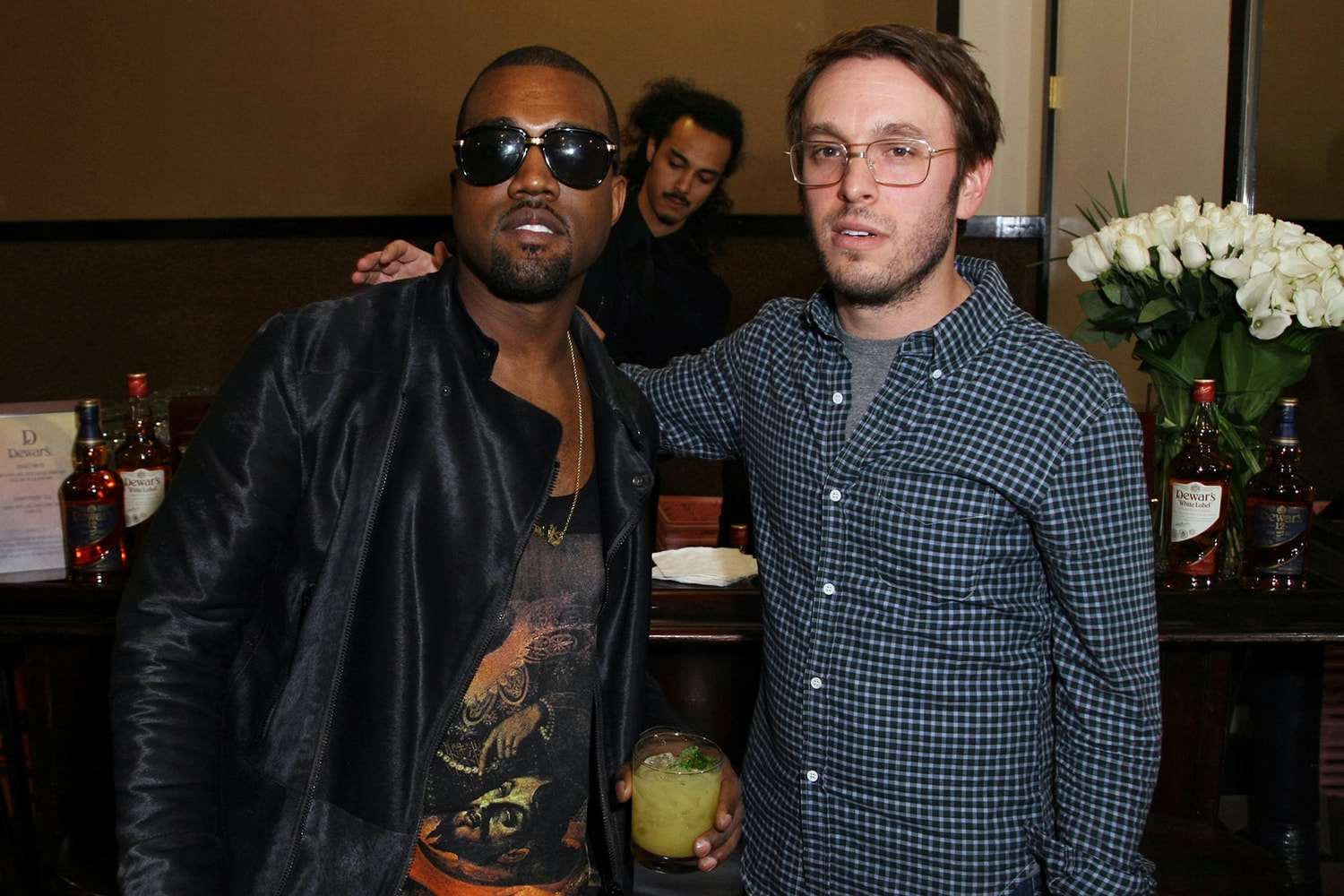 Inspired to fill the gap in the market for slim guys of his size, Sternberg, an economics graduate and former Hollywood agent, founded the brand in January 2004 as a tiny operation designing and making shirts and ties. Named after a French Third Wave film of the same name by Jean-Luc Godard, Sternberg sought to foster Band of Outsiders into a tongue-in-cheek label — a reputation it would keep for the rest of its 11 years. Despite his complete lack of fashion experience, Sternberg succeeded against all odds in breaking into Barneys New York a mere five months after by cold-emailing. From the beginning, Band was fighting against the norm in the City of Angels, where its preppy aesthetic stood out amongst a sea of T-shirts and flip-flops.
The brand quickly built a loyal following, however, for its quirky, slightly whimsical take on prep that differentiated itself enough from the likes of J. Crew and Rugby Ralph Lauren to remain a novel brand with a hint of rebellion while also appealing to those who had grown up wearing those particular brands. Throughout the U.S., Band would signify the entry of many young men into the realm of menswear proper. "The line is not for a 'fashion' person," Sternberg told Bloomberg. "The customer is either vibing on the cultural references or has this system of preppy dressing that, once you're a proponent of that, you stick with it."
Drawing from elements of his childhood, the image Sternberg crafted was evocative by all means — equal parts Wes Anderson film and Holden Caulfield — and the high price (basic shirts started upwards of $200 USD), combined with the exquisite detailing (think mother of pearl buttons, box pleats) and the perfect slim fit for tall and skinny types, further cultivated the brand's sense of exclusivity. Band rode this initial wave of success, soon launching a women's line called Boy. in 2007. When the preppy trend of the latter half of the 2000s hit, Band was well prepared and was nominated for the coveted CFDA/Vogue Fashion Fund in 2008, helping Sternberg garner valuable exposure and connections with none other than Anna Wintour. Celebrity endorsement was the bread and butter of Band's ad campaigns, helped in no small part by Sternberg's previous stint in Hollywood. These campaigns consisted of simple Polaroids all taken by Sternberg of his celebrity friends, including Spike Jonze, Dave Franco, Amy Adams, Josh Brolin and Marisa Tomei, and along with Sternberg's personal blog dedicated entirely to cookies, perpetuated the quietly anti-establishment character of Band.
girl., the more feminine counterpart to the tomboy-ish Boy. womenswear line, was launched in 2011, while Band went on to be featured at Pitti Uomo in 2012 with a theatrical West Side Story-inspired extravaganza. 2013 came with new investors, a new store in Tokyo's Sendagaya neighborhood, while the following year saw the opening of Band's American flagship on New York's Wooster Street (it housed a Momofuku Milk Bar that proved quite popular amongst Band's acolytes stopping by for a new gingham shirt). As late as the 10th anniversary Aziz Ansari-hosted private dinner held towards the end of 2014, Sternberg spoke of grand plans to continue expanding and elevating Band into the future.
However, things behind the scenes were far from rosy. From the outset, Band of Outsiders appealed to a very niche segment of the market that not only cared about the American and Japanese provenance of the fabrics and was willing to pay a very steep price for it, but also had to fit into the brand's shrunken fits. The in-between positioning of the brand — neither high fashion nor lower-priced prep — made for limited appeal, while Sternberg's efforts to bring Band into the mainstream lost supporters who coveted the brand's exclusivity and failed at the same time to appeal to middle America. Band's 2012 collaboration with Target highlighted this issue, with the collection placed on clearance almost immediately.
Band also became a victim of its own success — as larger brands like J. Crew and Ralph Lauren picked up on the slim fit trend and began to offer their own takes, Band was unable to keep up with the changing nature of the menswear market and turn a profit, a problem that was exacerbated by its independence of fashion conglomerates like Kering and LVMH. The lukewarm reception of Band's women's collections also signalled its failure of tapping into the big money of womenswear.
Band of Outsiders' demise was swift. Rumblings began when its menswear director jumped ship to American Apparel, and not two months later in May 2015, Fashionista cited several insider sources that the brand had laid off most of its staff, called off wholesale orders, and had decided not to produce its next collection. This sensational report was confirmed by the closing of the New York store a week later, and Sternberg's own announcement via Instagram that "the proverbial Fat Lady sings, at least for me and my time here at Band."
CLCC, which had invested heavily in Band, assumed control after Sternberg's departure and put the brand's assets up for auction in July but no high bidders emerged, thus making CLCC its sole owner and distributor. CLCC vowed to resurrect the brand immediately after, but without any concrete details, it seemed that Band of Outsiders had every chance to fade into the history books.
All remained quite for another half-year, until CLCC announced its intentions in December to revive the brand for the 2017 Spring/Summer New York Fashion Week with a newly-assembled team of designers, merchandisers, graphic designers and support staff, all without the involvement of Sternberg. The designers — specifically a trio composed of Antwerp Royal Academy of Fine Arts alumni Niklaus Hodel, Matthias Weber and Florian Feder — were profiled by Business of Fashion last month, and were drafted by CLCC to apply their experiences at the likes of Dries Van Noten, Louis Vuitton and H&M to the Band of Outsiders name.
The long-awaited collection which showed today at New York Fashion Week marks a clean break from Band's chequered past, and the outfits seemed to say as much — while its influences were the brand's birthplace of LA and the all-American collegiate style, the collection featured nary a fitted shirt that brought Band to prominence in the late 2000s. While this drastic change was merited in many ways considering that the brand's downfall is still fresh in recent memory, unlike, say, iconic American label Bill Blass which has had close to two decades to fade into obscurity before being revived. Whether Band of Outsiders will successfully turn over a new leaf remains to be seen, but considering its dramatic arc thus far, we wouldn't be surprised if it once again reached new heights.