Why Nike Didn't Actually Lose the Olympics
"It's absolute nonsense."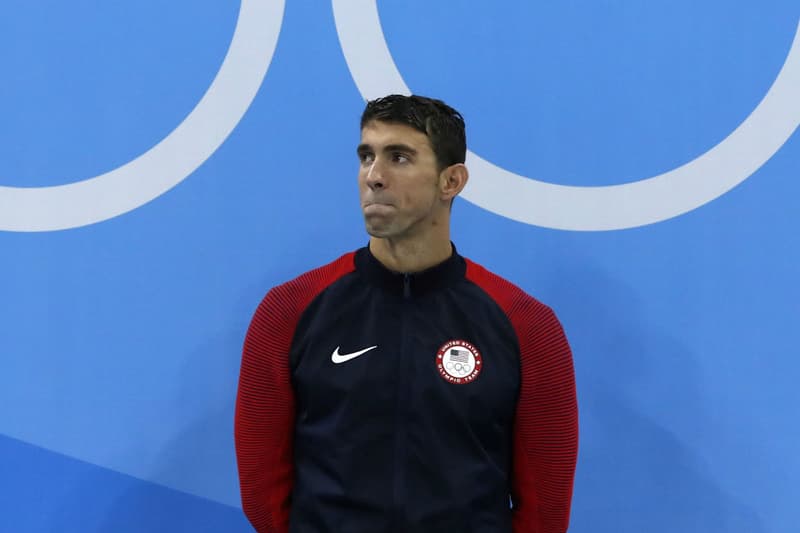 If the cover of Sports Illustrated is any indication of which brand is on top, the latest edition of the magazine features Under Armour ambassador Michael Phelps wearing Nike pants. The outfit mishap is significant considering the three-way race that has formed around adidas, Under Armour and Nike. The latter has come under scrutiny as of late, with conjectures that the brand is losing out in its battle with key competitors. Indeed, as the three brands have clashed heads at this year's Rio Olympics – Nike's stock rose just 1%, while adidas's stock went up by 5.9% and Under Armour's advanced 2.3%.
Regardless, Nike has fiercely countered the notion that it is on the losing side. North American sales have persistently increased as other apparel companies suffer, hitting $14.8 billion USD this fiscal year and targeting $50 billion sales by 2020. When Fortune questioned Trevor Edwards on Nike's seemingly faltering performance, the Nike president pointed out that 70% of the athletes that won a gold medal in track and field events did so in Nike gear. "One of the things I love about the Olympics is that this is one of the times that all eyes around the world are on sports," he noted. "We have 1,500 athletes from over 60 countries. Visibly you can see the brand's presence."
Take a look at Fortune's breakdown of the competitive landscape for yourself here.