Prada's Must-Have Chistophe Chemin Printed Tops Are Selling out Fast
One of the fall season's hottest collaborations is flying off the shelves.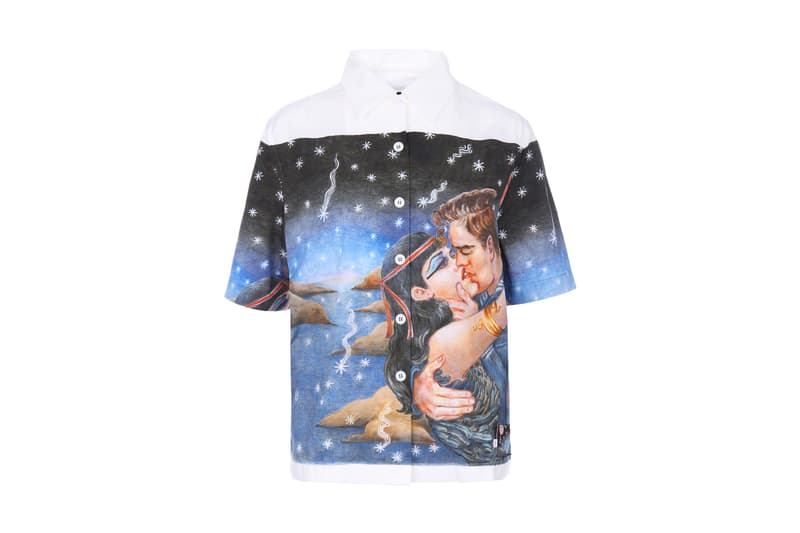 1 of 3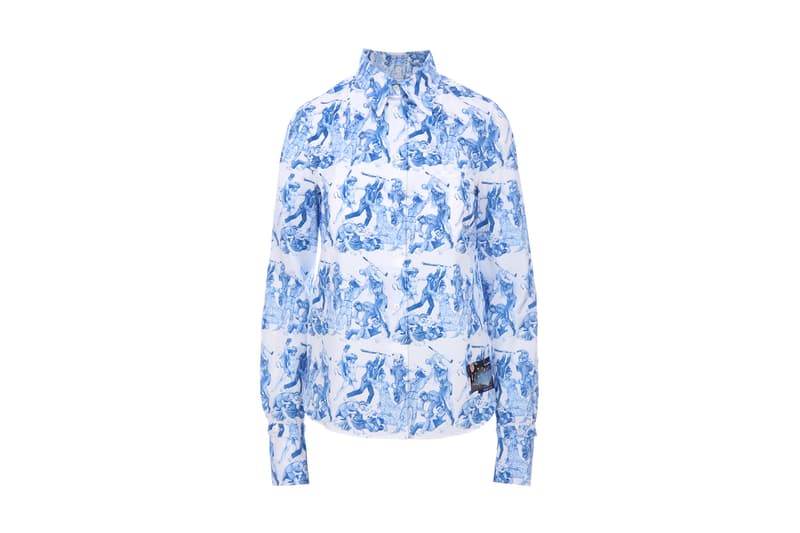 2 of 3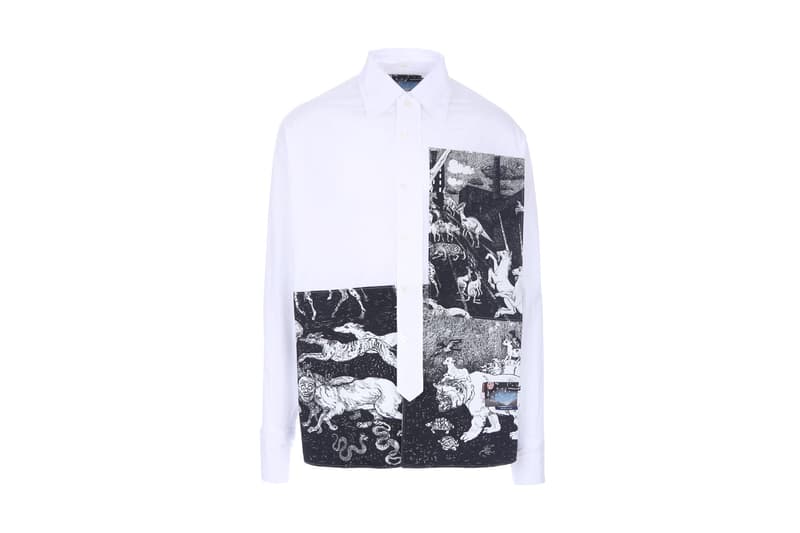 3 of 3
One of the more eye-catching prints from January's long list of fall/winter runway shows came from Prada and Berlin-based artist-polymath Christophe Chemin. In an exclusive interview with i-D, we discovered show-goers were handed a five-page booklet describing the collaboration and the corresponding cultural moments that inspired Chemin's prints. Fashion enthusiasts have been waiting for these select pieces to drop for months now, and they're finally here, for now. Currently available at Italian e-commerce site, Tiziana Fausti, we present the "Impossible True Love" s/s button-up inspired by Critoforo de Predis's 1476 painting Morte del Sole, della Luna, e caduta delle stelle; "The Important Ones" l/s button-up which depicts a clash between Gods, scholars, Nina Simone, Che Guevara and more; and the "Survival Utopia" patchwork top citing a medieval tapestry and the PlayStation game ARK: Survival Evolved.
A collection that will surely be referenced for years to come, these are more than articles of clothing, but pieces of art.