Palace's New Decks Draw Inspiration From Bizarre "Absence of God" Meme
Set to drop this Saturday alongside new tees, caps and accessories.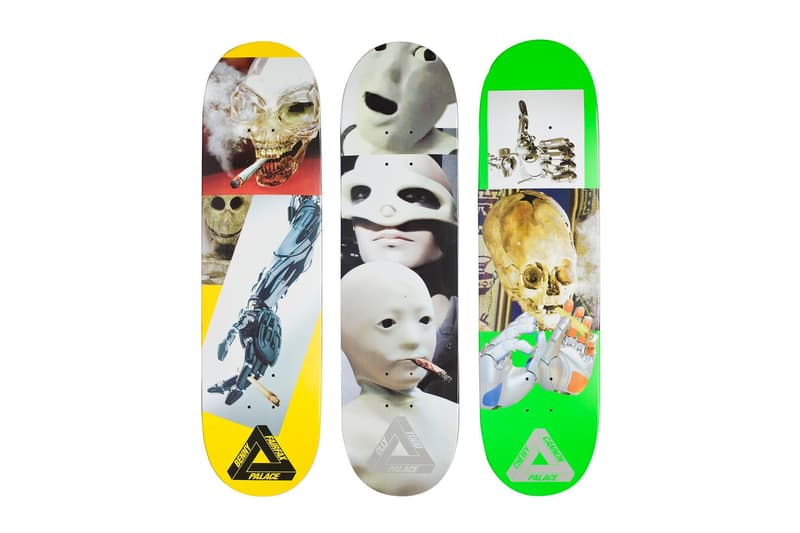 Palace took to its Instagram account to announce that it will be releasing a new set of decks this Saturday. Equally fit for shredding the streets or as works of art hanging on your wall, the trio of boards feature obscure collage-style graphics depicting skullheads, robot limbs and what looks to be the child robot from the "Absence of God" meme. The London-based imprint will also be dropping a series of new shirts, caps and bags the same day starting 11 a.m. EST. If you haven't already make sure to check out the inaugural issue of Palace Skateboard Magazine here.