China Has Actually Built an Elevated Bus That Straddles Traffic
Check out a video of it in action here.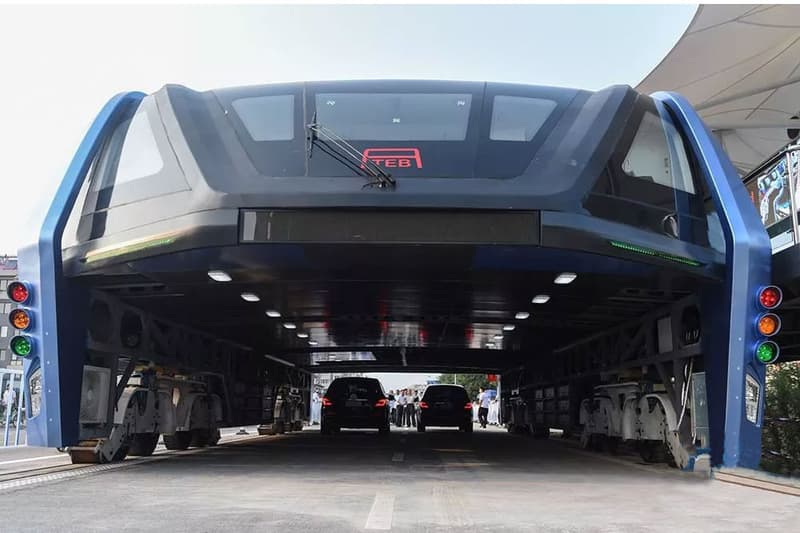 1 of 4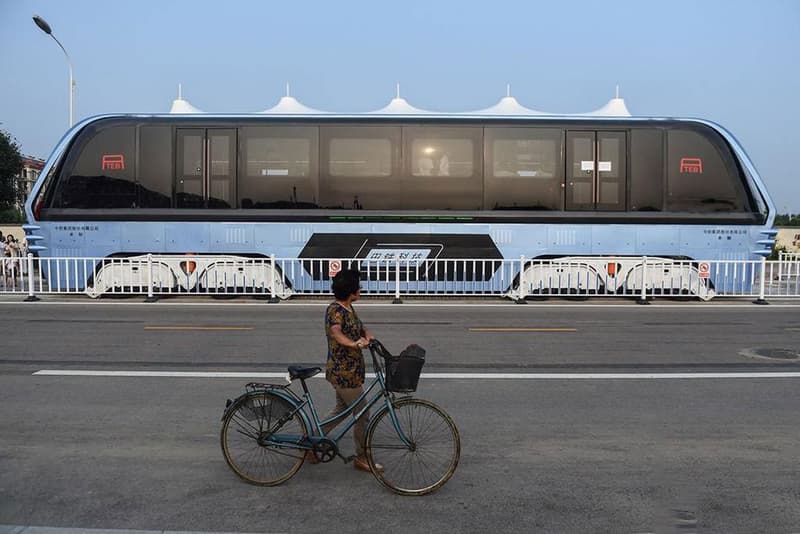 2 of 4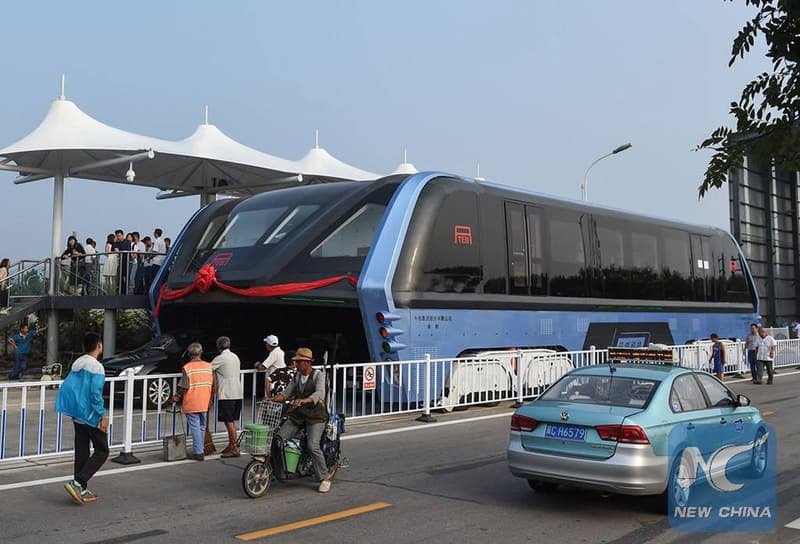 3 of 4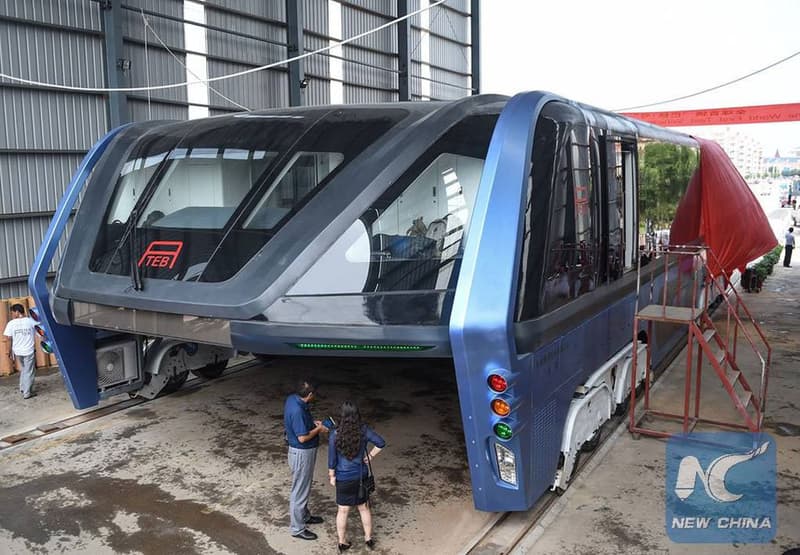 4 of 4
Earlier this year, a concept for a public transport bus that straddles traffic emerged. Named the Transit Elevated Bus or "TEB," the futuristic vehicle debuted as a scale model at the Beijing International High-Tech Expo in May. Well now, a real-life functioning TEB has been built for trial purposes, with its first test run held on Tuesday in the northeastern city of Qinhuangdao, in the Hebei province. Featuring a spacious interior that is over 72 feet long 25 feet wide, the vehicle offers a comfortable ride with plenty of wide windows throughout. While official roll-outs have not been confirmed, the TEB will have to first prove that it won't cause plenty of accidents from unsuspecting drivers on the road.