Casper Is Now Making Memory Foam Mattresses for Dogs
A better night's sleep for your pup.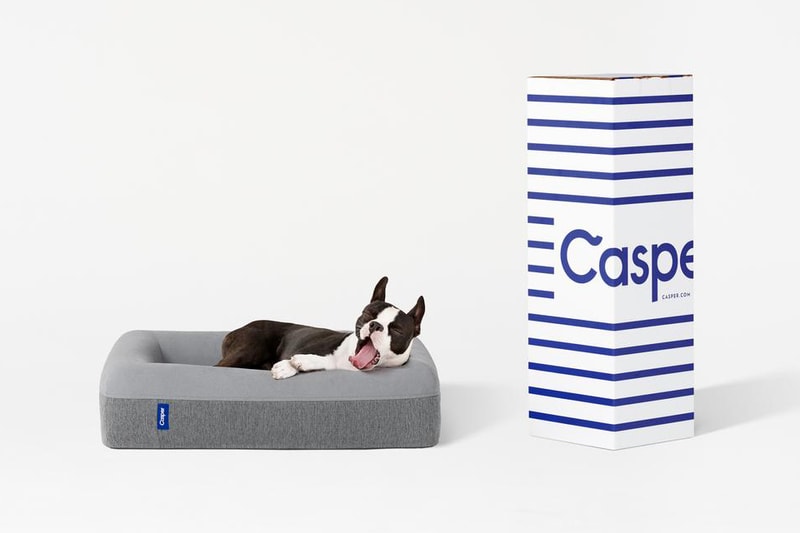 After two years of heavy research into how dogs sleep, online mattress shop Casper recently unveiled a new bed specifically engineered for canines. The Casper Dog Mattress is constructed with pressure-relieving memory foam and durable support foam. Its surface is made out of "a loose fabric top that enables digging and den-building behavior, and its foam bolsters provide a secure, comforting sleep space in addition to a place for pups to rest their heads," according to the product description.
After going through countless prototypes, the company decided on the final model based on the sleep patterns of varying dog breeds and sizes. Moreover, folks at Casper consulted with dog psychologists to better understand the nature and science of a dog's sleep while also using electron microscopy technology to learn how particular dog furs react with different textiles.
The Casper Dog Mattress is currently available to purchase in three colorways (grey, blue, and taupe) and sizes (small for $125 USD, medium for $150 USD and large for $225 USD).