5 Best Conceptual Coffee Brew Kits of 2016
Your next cup of artisanal cold brew might just be crowdfunded.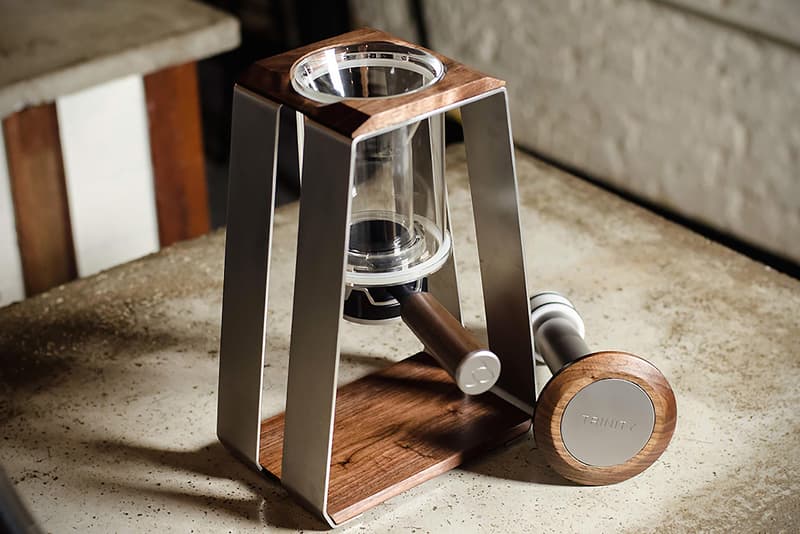 With the advent of third-wave specialty coffee in the past decade, consumers of coffee have become all the more sophisticated and demanding of only the highest quality, with even casual enthusiasts of "brown gold" choosing to invest a pretty penny in specialty coffee brew kits to better control the quality and consistency of their daily drink. Combine this with the culture of innovation made possible by platforms like Kickstarter and Indiegogo, and you have a potent hotbed of product development that has given rise to such runaway viral successes as the Barisieur coffee alarm clock. We've gathered five of the best crowdfunded coffee brew kits from this year alone here for a quick lowdown of the latest and greatest.
Trinity ONE
For the jacks of all trades who can't settle on one way of having their coffee, the Trinity ONE offers three ways of home brewing engineered into one striking design. Created by Brisbane's Mark Folker, the Trinity ONE lets the coffee aficionado press with a weighted cylinder, pour over with an opening designed to fit paper and metal cone filters, as well as cold brew by controlling the liquid flow with the filter head. Featuring svelte kitchen-grade stainless steel construction, a double-walled glass and Tritan chamber, and accents of American black walnut timber throughout, the Trinity ONE is a brew kit that deserves a place of honor on your kitchen bar.
Voltaire Grinder
But of course, before you can even begin to think of how to brew your coffee, you must first grind the beans. Having just finished with over $150,000 USD in crowdfunding, the Voltaire grinder packs a bevy of intelligent features into a portable form factor to ensure the highest quality of coffee grounds possible. For the weekend coffee scientist, the WiFi-enabled device senses the freshness of your beans by measuring gases emitted, temperature, humidity, bean mass and volume, and goes so far as to automatically place a new order with your roaster when it detects your beans have staled.  Other features include conical ceramic burrs for efficient grinding, a stepless adjustment collar to fine-tune the size of your grind, an anti-static catch cup so no particles are left over, as well as a direct bean drop to reduce heat buildup and protect delicate flavor profiles.
Auroma One
Sometimes you just don't want to deal with all the science and snobbery that comes with artisanal coffee. In that case, the Auroma One promises to cut out the learning curve with its full automation of the coffee brewing process. All it takes from the user is to put the beans inside the hopper, fill the reservoir with water and insert any readily available filter, and then hit start. An accompanying iOS and Android app allows the user to customize the process to a T, fine-tuning variables such as temperature, coffee-to-water ratio, grind size, total coffee dissolved, and steep time. The Auroma One also has an edge over other automatic coffee machines like Nespresso, as it doesn't use the latter's capsules, thus saving on contributing more plastic waste to the world's landfills.
Prisma
The coffee world is currently swept up in an obsession with the cold brew method, which concentrates all the subtle flavors and smoothness of coffee while leaving behind the acidity and bitterness that normally comes as part of the package. However, cold brew is notoriously time-consuming to make, requiring 12 hours or more for the coffee to seep through the grounds and filter. The Prisma aims to change that with its ability to cold brew in 10 minutes flat, achieved thanks to a vacuum infusion process that extracts around 24 ounces of cold brew coffee. Completely automatic, the Prisma only requires the user to supply the water, coffee grounds and standard basket filter. Currently crowdfunding at Indiegogo, the Prisma can be pre-ordered for the early bird price of $230 USD.
HyperChiller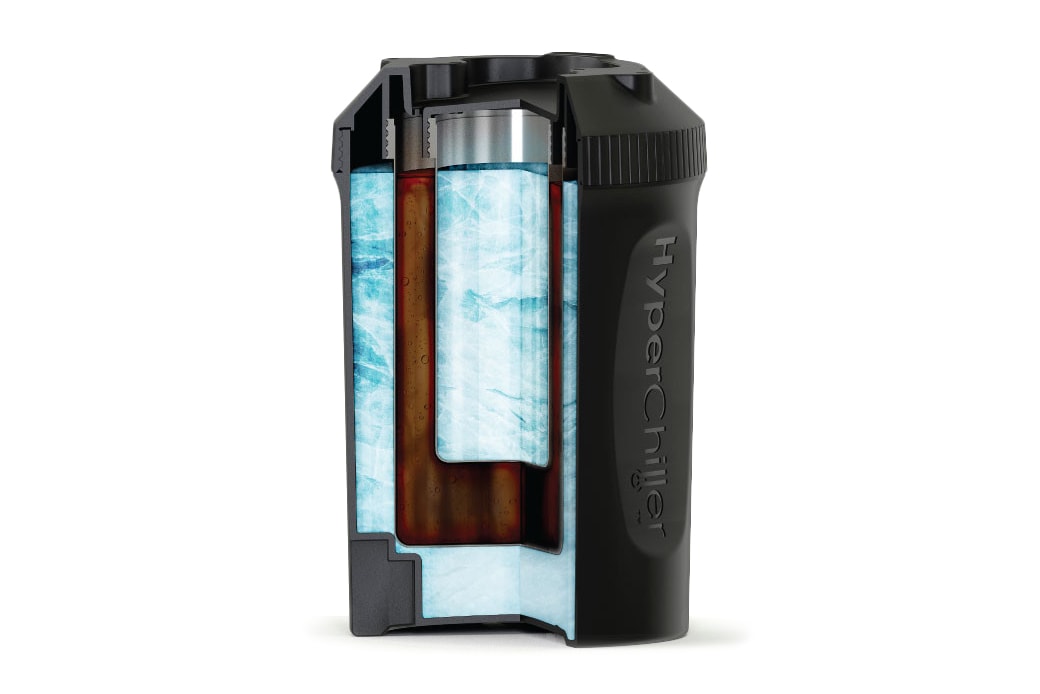 If you don't even have 10 minutes to spare in your morning routine, the HyperChiller has your iced coffee fix covered. The specially-designed canister can flash-cool up to 12.5 ounces of liquid from over 130°C to a comfortable temperature in one minute. This innovative design only requires that the inner and outer chambers be filled with water and frozen beforehand, before the coffee is poured directly onto the lid, trickling down into the central chamber. The HyperChiller is now available online for $30 USD.
Join Our Discussions on Discord
The HYPEBEAST Discord Server is a community where conversations on cultural topics can be taken further.