Can a Kid With 8K Instagram Followers Dictate What Goes on the Cover of a Skate Magazine?
"If I can't have the cover, nobody can."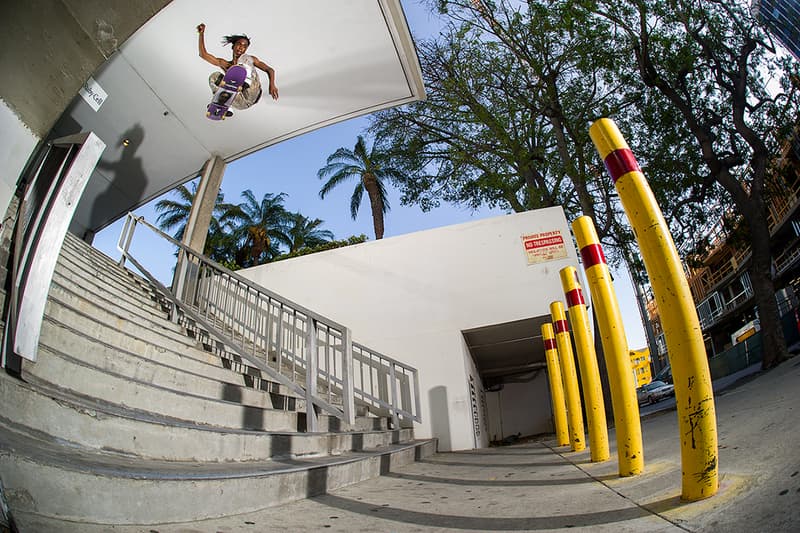 Last month, the young skater Shareef Grady aka Reef thought he had hit a major skateboarding milestone after landing the infamous Wilshire Rails in LA (seen in the clip below). The square handrails along the 10 and 15 sets of stairs have been a hot spot for skaters for years while attempts to deter kids from hitting it have been ongoing – the latest being a set of poles at the bottom step. Not only was Reef hyped that he had landed the trick, he was excited that his photo could potentially earn him his first magazine cover. That is, until he found out Clint Walker had beat him to it about four months earlier. 
Now there was a serious conflict; both skaters had a mutual respect for each other for even trying the rails, but both wanted their covers. Walker rightfully being first, was expecting his cover of Thrasher to drop next month, however this would be compromised if any photos or videos of either skaters' trick leaked online before print — meaning Reef could sabotage his moment. After growing impatient and frustrated Reef called Clint and told him "I respect you, but I'm sorry. I'm 'bout to upload that bitch to Insta." He didn't though, it was an empty threat. So now Clint was at a place where he had to decide if he was going to try and upload his to Instagram first and sacrifice the cover all together. He did. 
After all has been said and done, there's a lesson for print publications to take note of here — if you're too slow to print, a kid on Instagram will beat you to it. The fact that a platform is so democratic and everyone has access to it, means it puts a lot of power into the hands of regular people. Those with a substantial enough following, who get the attention of the right sources can really make waves in an industry, in this case it's skateboarding. This doesn't necessarily mean print is dead though. While breaking news seems more suited for the web where the audience is always listening, print may work better for more thoughtful and in-depth pieces people can be more invested in. What are your thoughts on all this? Let us know in the comments.
To read the interview and more about the beef, click here.