This Smart Dining Table Can Both Charge Your Phone and Boil a Pot of Water
Do all of your cooking, eating and living on the same table.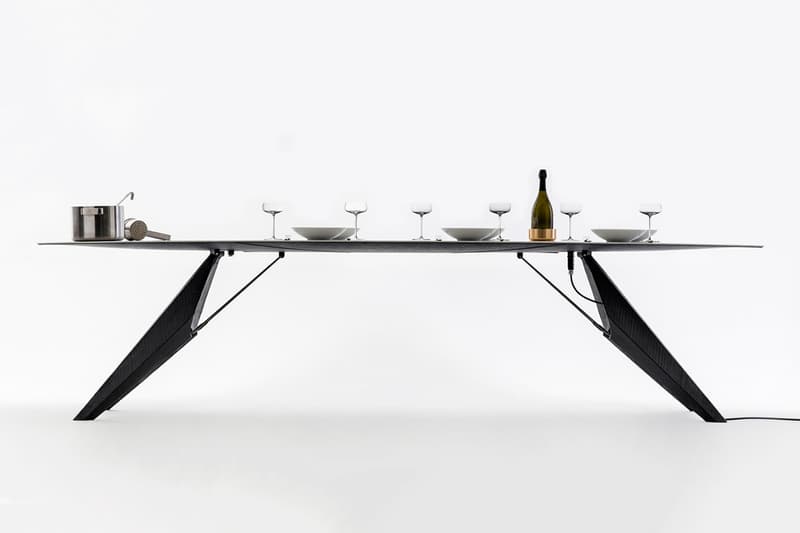 As our living spaces become ever smaller and rooms become multifunctional, there will come an increasing need for furniture that can solve multiple problems within its singular design. Cue the SMART SLAB by SapienStone and Stockholm-based design firm KRAM/WEISSHAAR, which integrates heating, cooling and wireless charging elements under a SapienStone ceramic tile surface a mere 6mm thick. The result is a sleek table that you can use not only to dine on, but also to cook food via induction, keep dishes warm, chill drinks and charge your phone.
All in all, the table weighs 70 kg (154 pounds) — an impressive feat for the amount of technology packed into its form. Created on demand with the option to customize which heating or cooling elements go into the table, the SMART SLAB hints at a much smarter future in kitchen design where technology is seamlessly married with ingenious design. Watch the video below to see the table in action.