Radiohead & Red Hot Chili Peppers Shake Up Drake's Dominance of the Charts
Radiohead are killing it.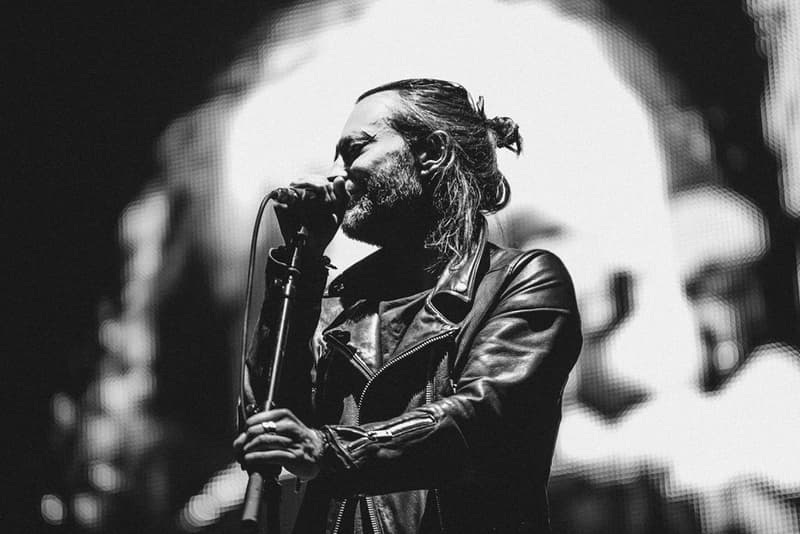 Ever since dropping his studio album Views back in April, Drake has been standing strong at top spots across the Billboard charts. As we have documented throughout the past several weeks, Drake has had a few moments of second-place success, but he has has a streak of No. 1 victories across the board. This week, it looks like Drake once again enduring one of those rare second-place weeks thanks to two huge new albums.
In the Overall Popularity section of Billboard's chart rankings, Drake once again sweeps the biggest trio of categories: The Hot 100, Billboard 200 and Artist 100. "One Dance" is also No. 1 on Radio Songs, On-Demand Songs and Songs of the Summer. However, thanks to Red Hot Chili Peppers' new work, two huge sections are dominated by the legendary rock act. RHCP's latest studio album The Getaway takes the top spot on Top Album Sales and Digital Albums. Elsewhere, Radiohead and their new project A Moon Shaped Pool reign supreme over three significant categories: Tastemaker Albums, Independent Albums and Vinyl Albums.
Just as Red Hot Chili Peppers' The Getaway takes the top honors in Top Rock Albums and Alternative Albums, Drake continues to rule the roost in the R&B/Hip-Hop section. "One Dance" really might go down as this year's true "song of the summer," with the track continuing to stand at No. 1 Hot R&B/Hip-Hop Songs, R&B/Hip-Hop Airplay, R&B/Hip-Hop Digital Songs, R&B/Hip-Hop Streaming Songs and Hot R&B Songs. Views is also at No. 1 on Top R&B/Hip-Hop Albums and Rap Albums.
With Summer starting on a high note, we'll have to circle back when the season ends to see how Drake and his current movement fared. With all the big records projected to drop in the coming months, he might have some pretty healthy competition.