Nike Teams up With Zeiss on High Performance Wing Shades
Stealthy, aerodynamic and ergonomic.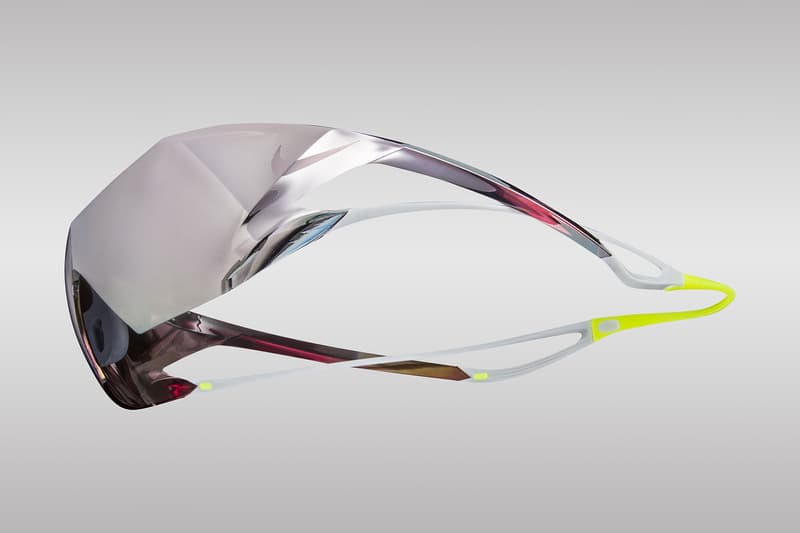 1 of 3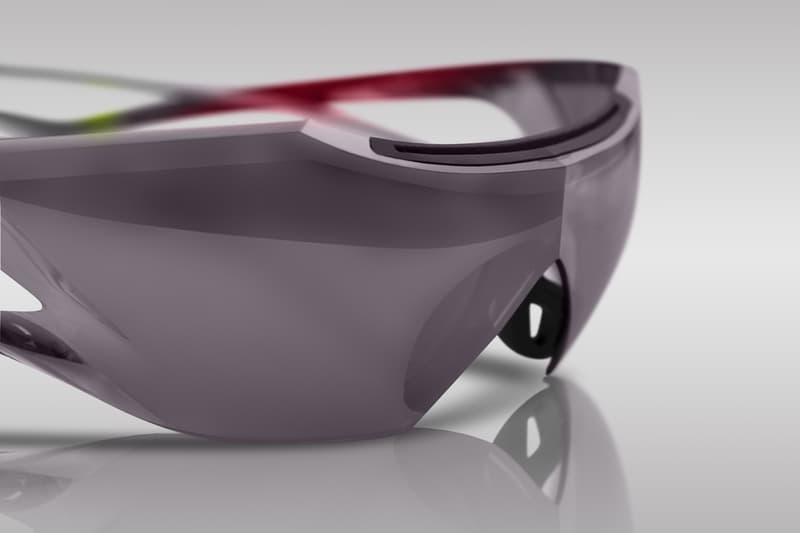 2 of 3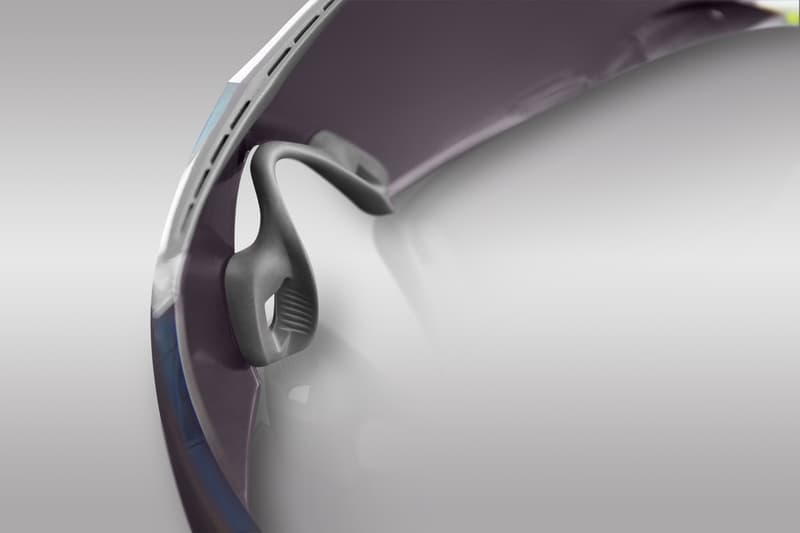 3 of 3
Nike is hoping to elevate its performance eyewear line with the introduction of the Nike Wing: a lightweight pair of shades built with the needs of track and field athletes in mind and inspired by the structure of lightweight tendons found in the wings of birds.
The Wing has been designed to minimize drag and maximize the aerodynamics of runners, primarily by consolidating the shades into a single-body glass designed in tandem with eyewear designers and innovators VSP Global and lens specialists Zeiss.
The resulting design delivers on all fronts: they're four grams lighter than the average pair of sunglasses, touching the face in fewer places than the competition; the ventilated brow-bar maximizes airflow to reduce fogging during competition; drag has been minimized and aerodynamic flow increased across the board, thanks in part to the peaked crease. Finally, Nike capped off the stealth jet-esque design with a coat of Speed Flash tint, which reduces glare from UV radiation and allows calming red light to flow through, all while providing the shades with a liquid metal look similar to Terminator's T-1000.
Take a closer look at the frame above and keep an eye out for the Wing when it drops on August 5 over on nike.com.