Near Riots in Manhattan After Kanye Announces Two Surprise Performances
Lit.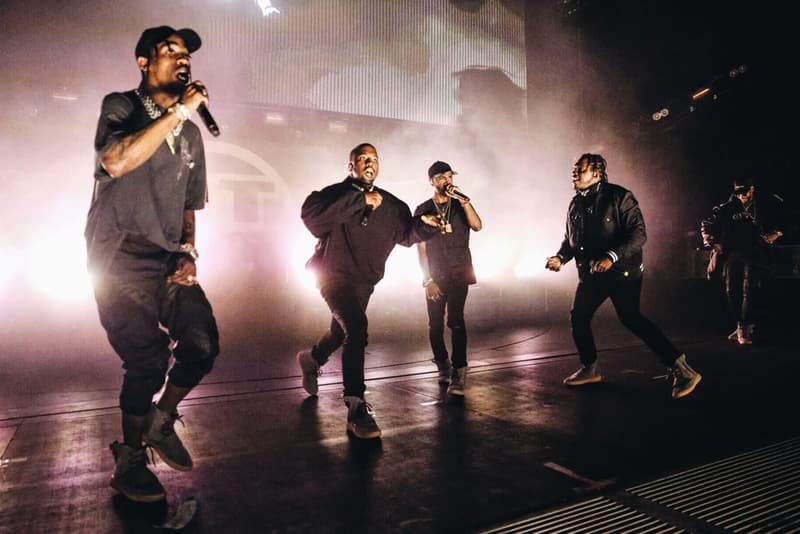 With inclement weather conditions hitting NYC tonight, two major show cancellations took place — Kanye West's headlining performance at Governor's Ball, and Chance the Rapper, Tory Lanez, Desiigner, and Curren$y's performances at Hot 97's Summer Jam with closure of one of their stages. Seizing the opportunity, Kanye West surprised everyone by moving his performance over to Summer 97's stage alongside Big Sean, Pusha T, A$AP Rocky, A$AP Ferg, Young Thug, Future, Travis Scott and DJ Khaled.
Shortly after, Virgil Abloh and 2 Chainz announced on Instagram that they are doing PABLO at 2 a.m. at Webster Hall in Manhattan. According to Kanye West the show was sold out, but they were seen making calls to try and shut down street blocks to accommodate everyone. Following this announcement, hyped fans nearly rioted outside of Webster Hall as seen in the posts below. Everyone left in disappointed however around 1:20 a.m., after the venue tweeted there will be no show.
Show at 2am SOLD OUT

— KANYE WEST (@kanyewest) June 6, 2016
There is no late show at Webster Hall tonight. Please get home safely.

— Webster Hall (@WebsterHall) June 6, 2016