This Patagonian Glacier-inspired Sofa Is Awkwardly Comfortable
Fernando Mastrangelo's latest conceptual furnishing.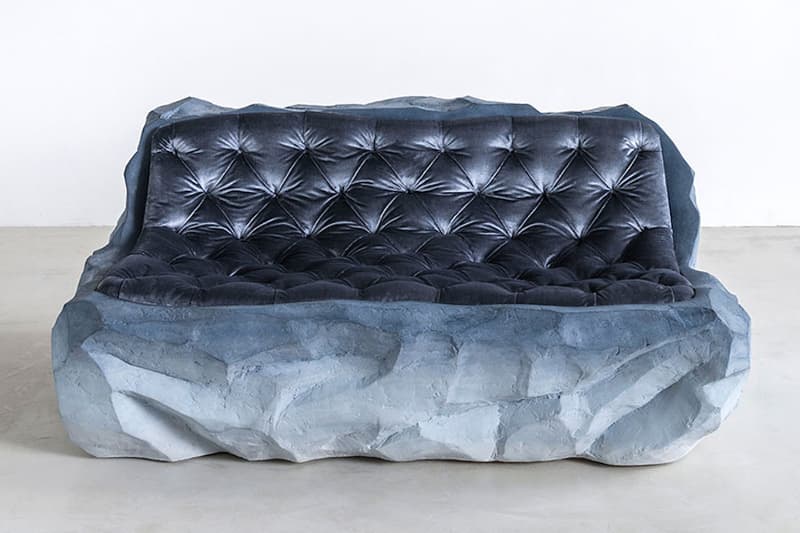 1 of 4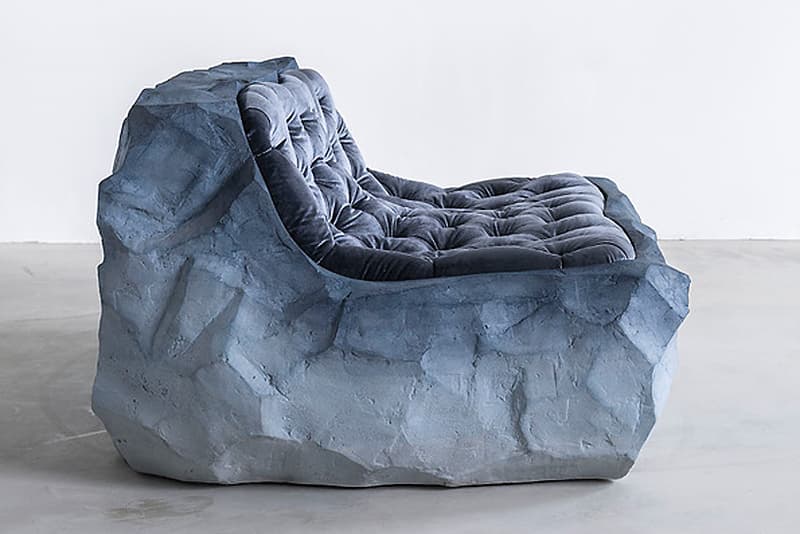 2 of 4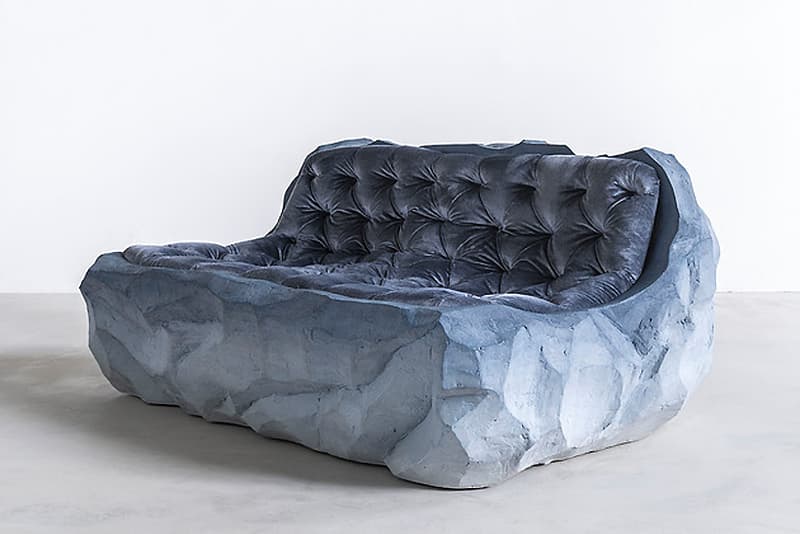 3 of 4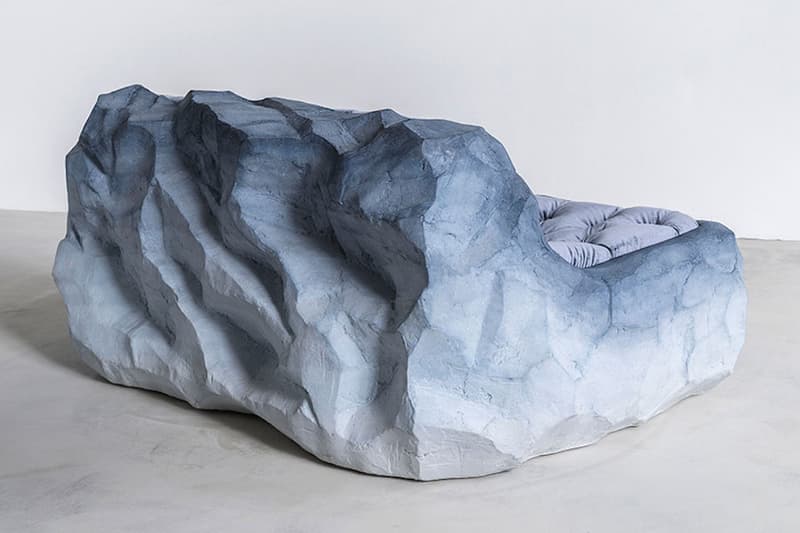 4 of 4
Fernando Mastrangelo unveiled the new Cement Sofa during the Collective Design Fair, a sculpturally stunning piece as a part of his "Drift" collection. The prolific furniture designer is inspired by Patagonia — where he explored the world's largest glacier — and the Grand Canyon. He expertly translated the natural formations of these stunning structures into pieces that are both functional and beautiful. His latest piece in the collection is a stunning sofa that looks like it was carved out of stone. Mastrangelo used sand as a primary material in constructing the piece, with velvet blue cushioning for the seats in a cool blue hue. According to the artist, sand offers unmatched flexibility in emulating color palettes while still maintaining a rough texture.