Former CEO of Karmaloop, Greg Selkoe Launches New Fashion Venture
A new shopping platform with curators like Kanye, A$AP Ferg and Jeff Staple.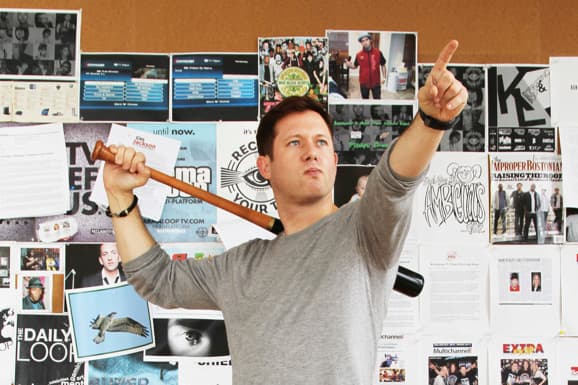 Fashion entrepreneurs Greg Selkoe, Allen, and Kyle Onyia have partnered with Silicon Valley veterans Dr. Paul Judge and Cedric J. Rogers on what is expected to be the next online go-to for men's fashion. What sets the site apart amongst others however, is its curators — celebrities from every field will be sharing their favorites. So far they've recruited an impressive roster including Kanye West, A$AP Ferg and Jeff Staple. Not only will people be able to shop their favorites, but they'll also be able to purchase items directly from their personal closets. To round off the experience, users will also be able to create their own style boards, and start discussions about different looks.
"We want to provide our customers with hard to find expertly curated stuff," says co-founder, Greg Selkoe. Their plan is to showcase a range of goods, from streetwear items like Jeff Staple's Staple brand to higher end pieces like Ryan Leslie's Grand Piano. That said, they'll also be branching out further than just clothing by offering lifestyle goods such as art and home furnishings. The platform officially debuts June 2. Check it out at curateurs.com.