HYPEBEAST SPACES: Automotive-Inspired Lifestyle Brand Period Correct
The Costa Mesa label talks vintage Porsches and its Anti Social Social Club collaboration.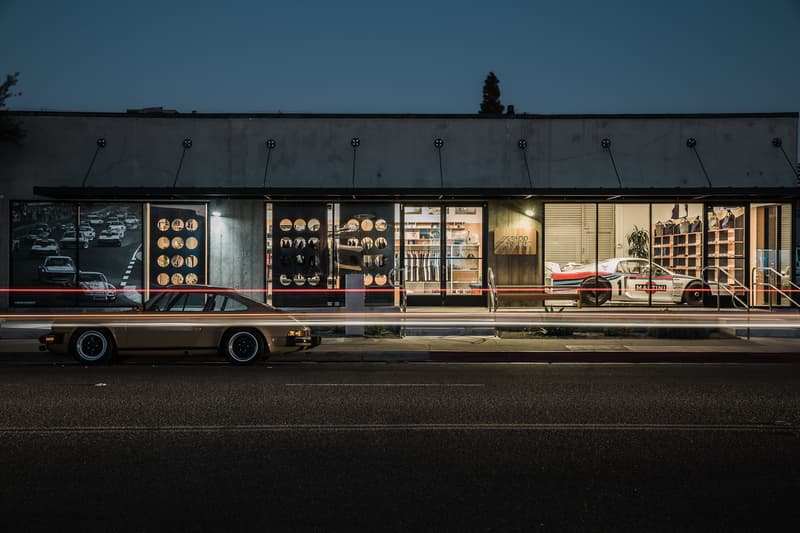 1 of 19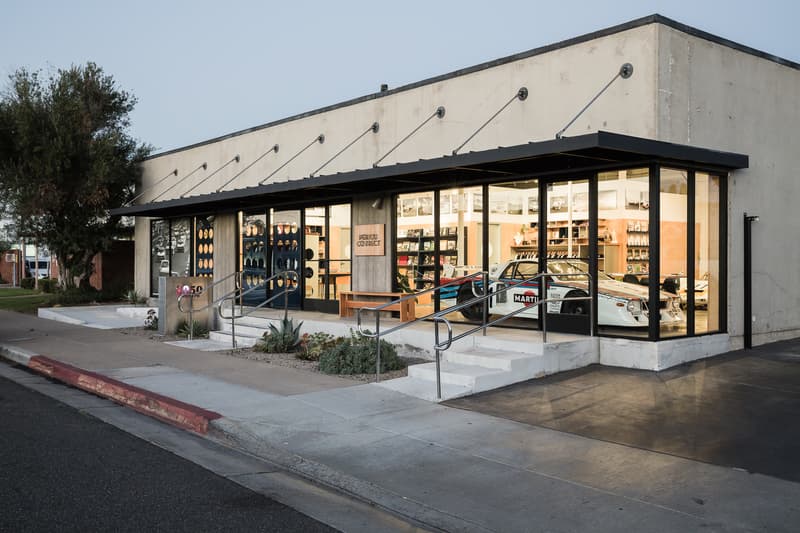 2 of 19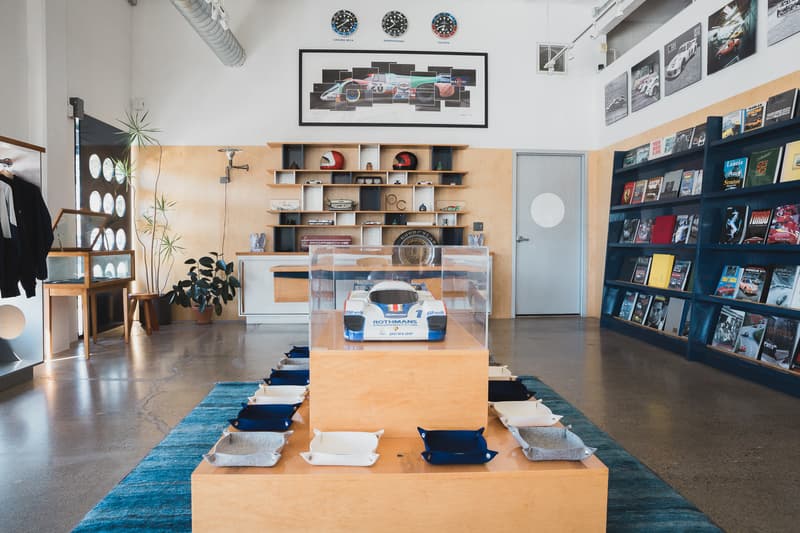 3 of 19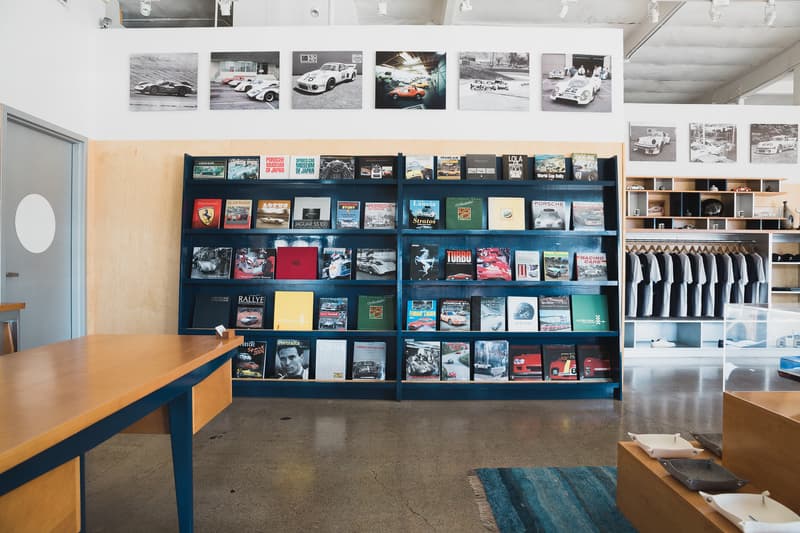 4 of 19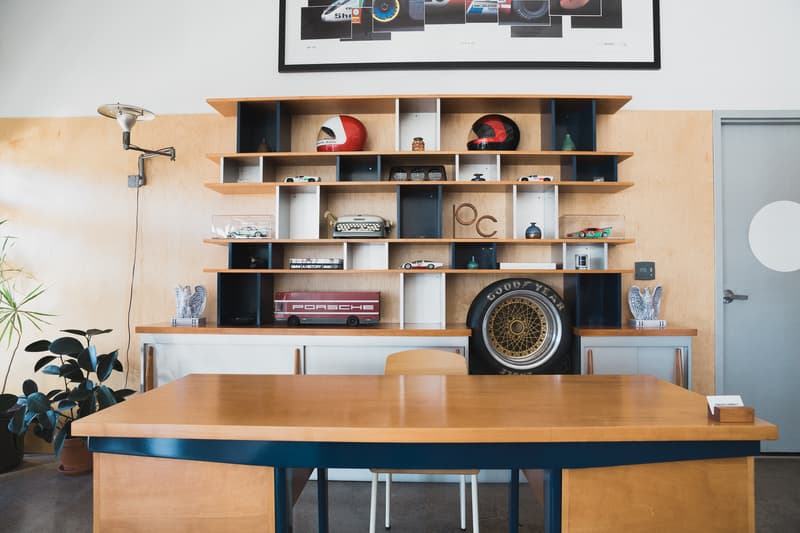 5 of 19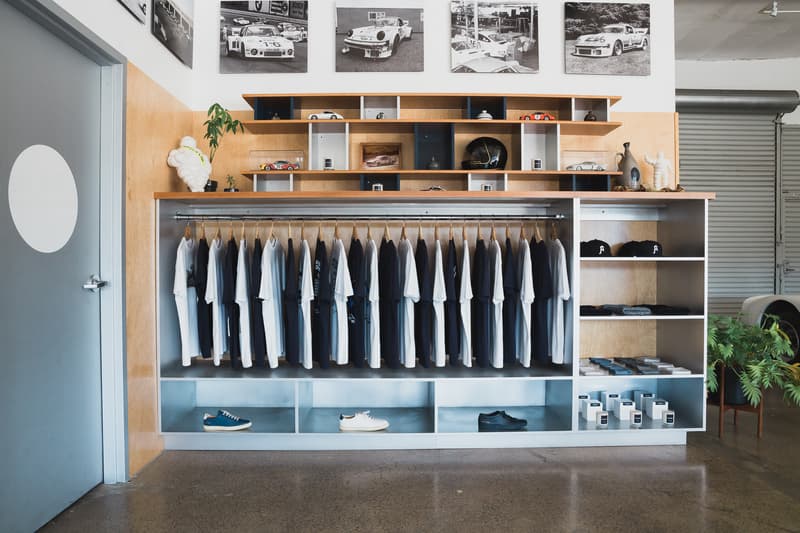 6 of 19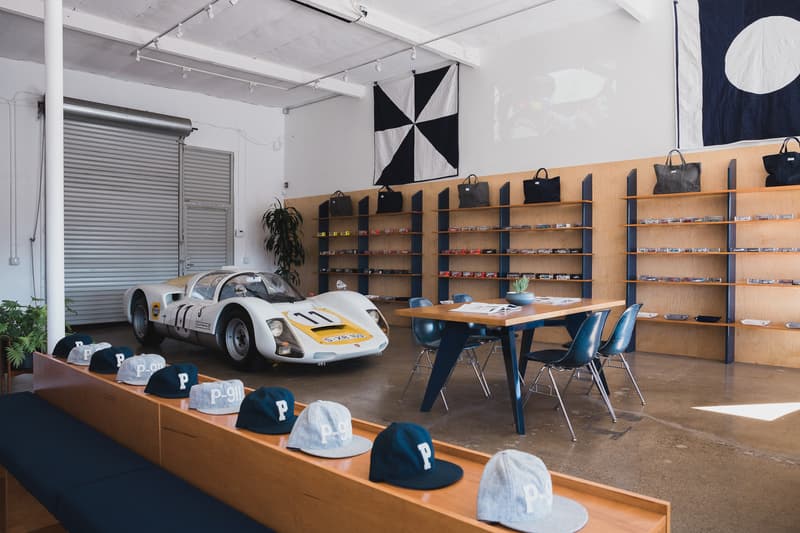 7 of 19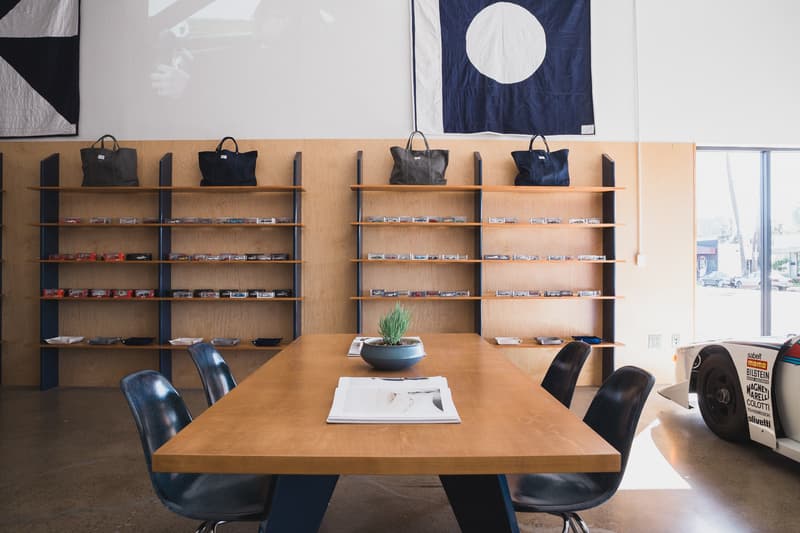 8 of 19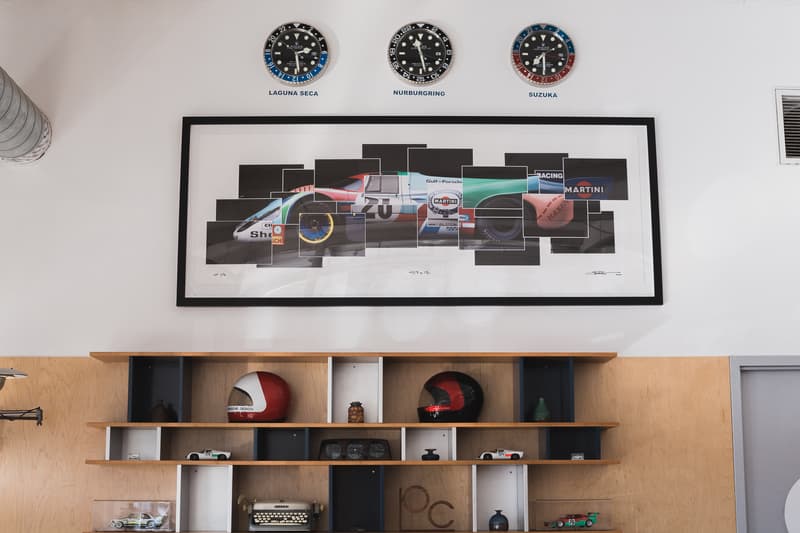 9 of 19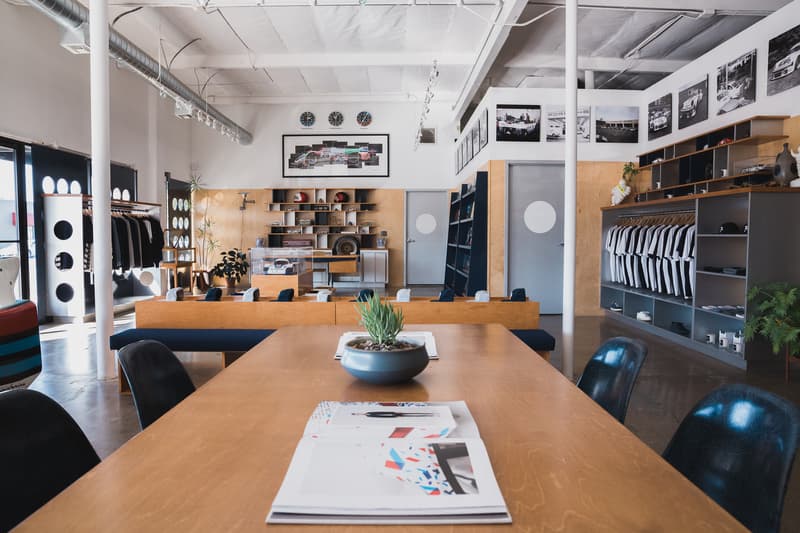 10 of 19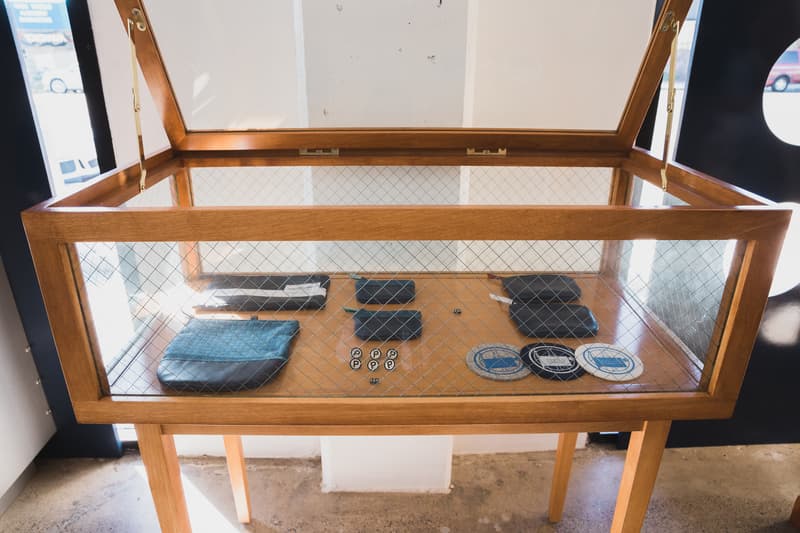 11 of 19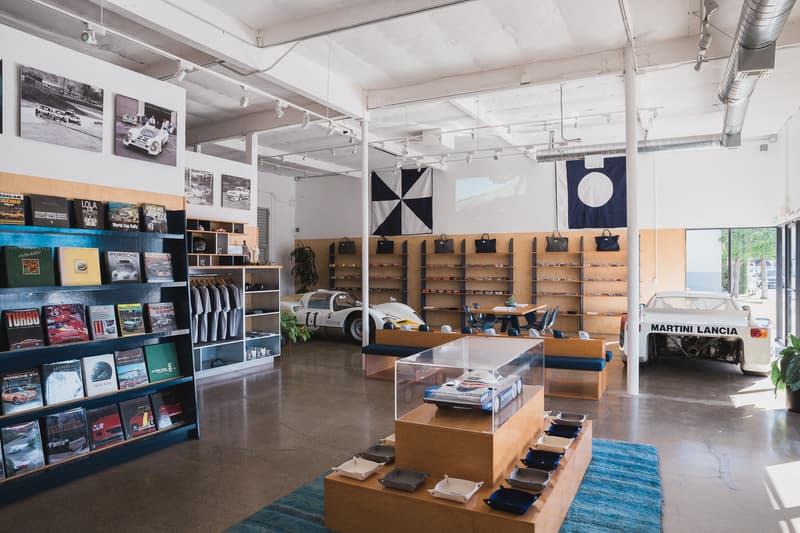 12 of 19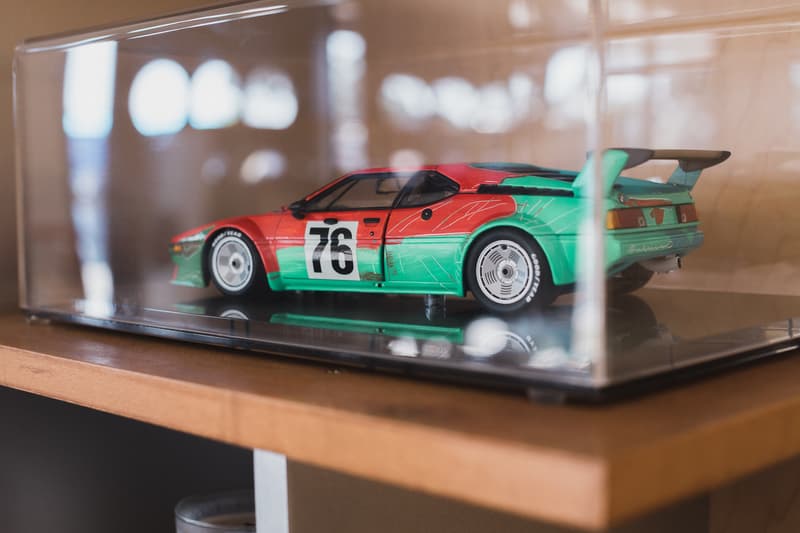 13 of 19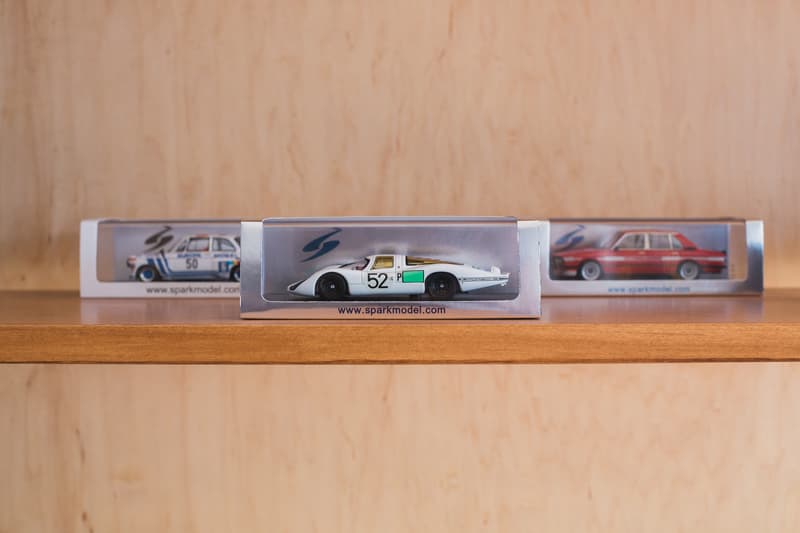 14 of 19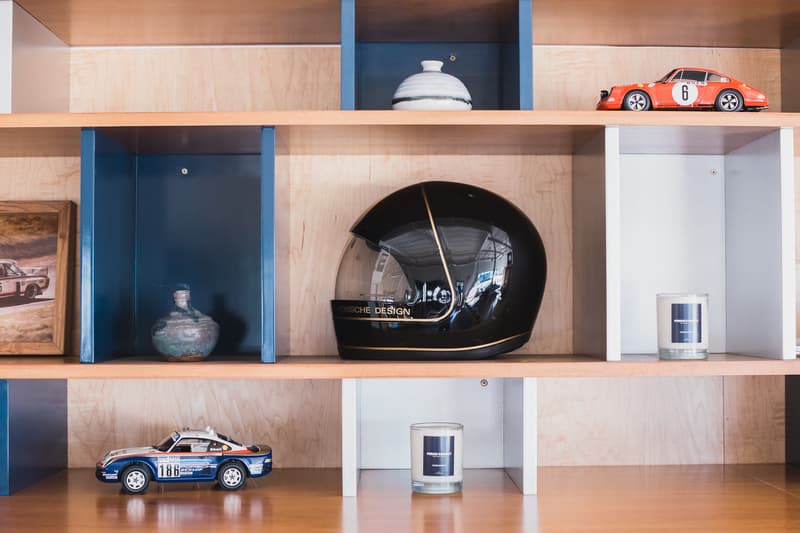 15 of 19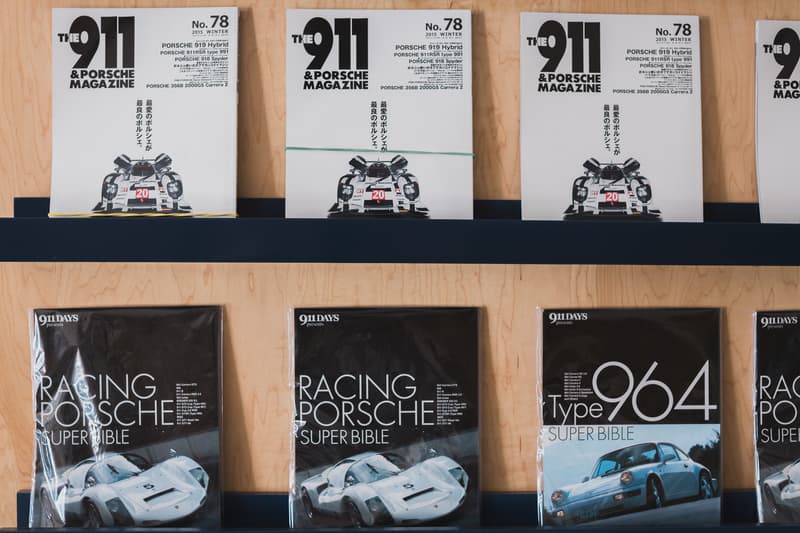 16 of 19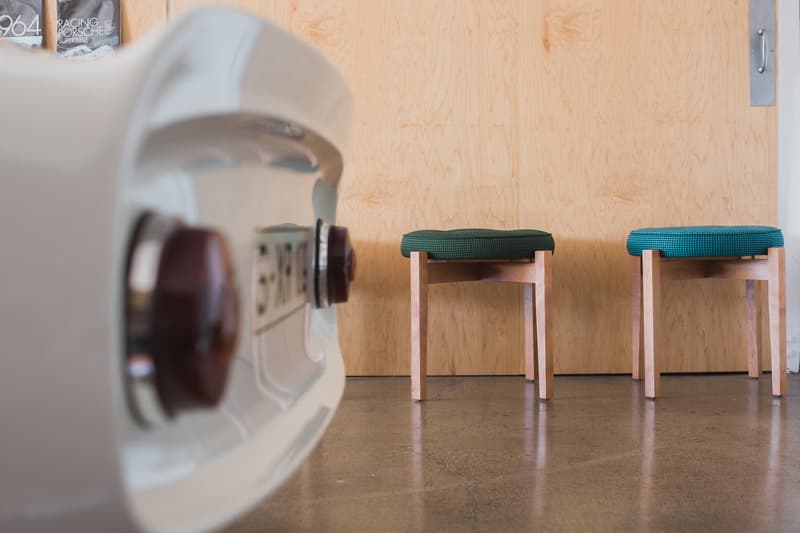 17 of 19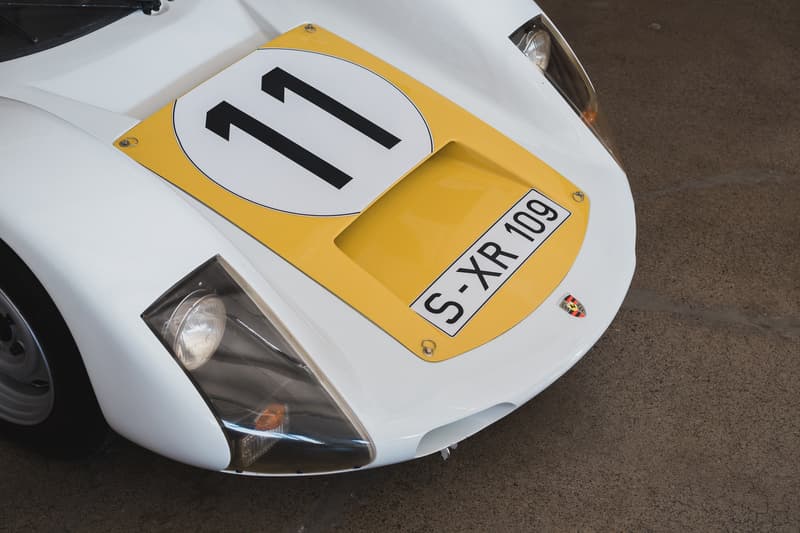 18 of 19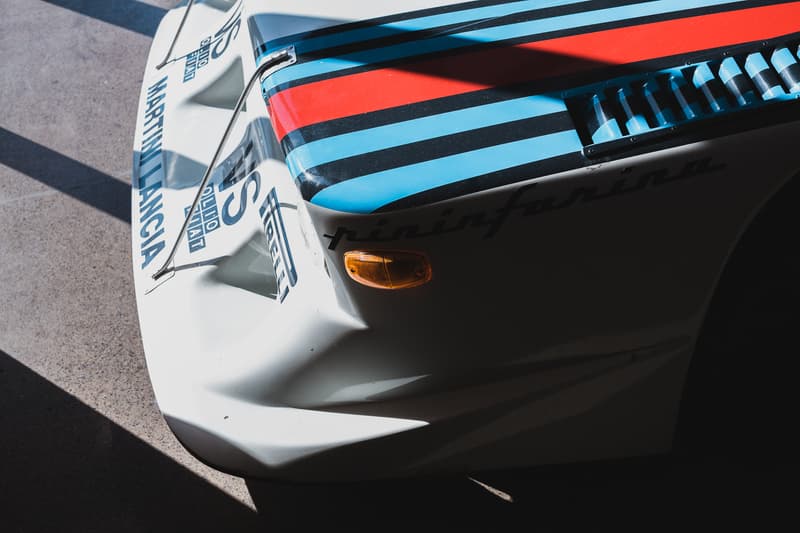 19 of 19
Automotive-inspired lifestyle brand Period Correct has always gone down its own lane, operating as a retail store/car history sanctuary. While many brands claim to have their own slice of culture running through its parts, Period Correct screams car — specifically but not limited to vintage Porsches — culture through and through. The brand's flagship is tucked away in the quiet, sunny city of Costa Mesa, CA, located at what was once an old Porsche parts dealership — an apt and almost destiny-driven site for Period Correct, according to its founder Bryan Calvero, who also conceptualized and designed the whole space. Enter the flagship and you're greeted by a spacious presentation of Calvero's very own vintage cars on display, meticulously stacked magazines and publications on car history, and equally tidy racks of the brand's apparel and accessory offerings all clad in its synonymous navy blue theme, along with accompanying whites, blacks and natural wood. Without succumbing to the ebb and flow of fashion trends, Period Correct steers itself, releasing new designs whenever Calvero and his designer sees fit. Having recently released the second lookbook for its 2016 Spring/Summer collection, as well as the much-hyped Anti Social Social Club Porsche GT3 RS design collab, we decided to step in to capture what's new with the store, as well as talk to Calvero on the inspirations behind the brand and what we can expect to come in the near future — good things apparently, so make sure you read on.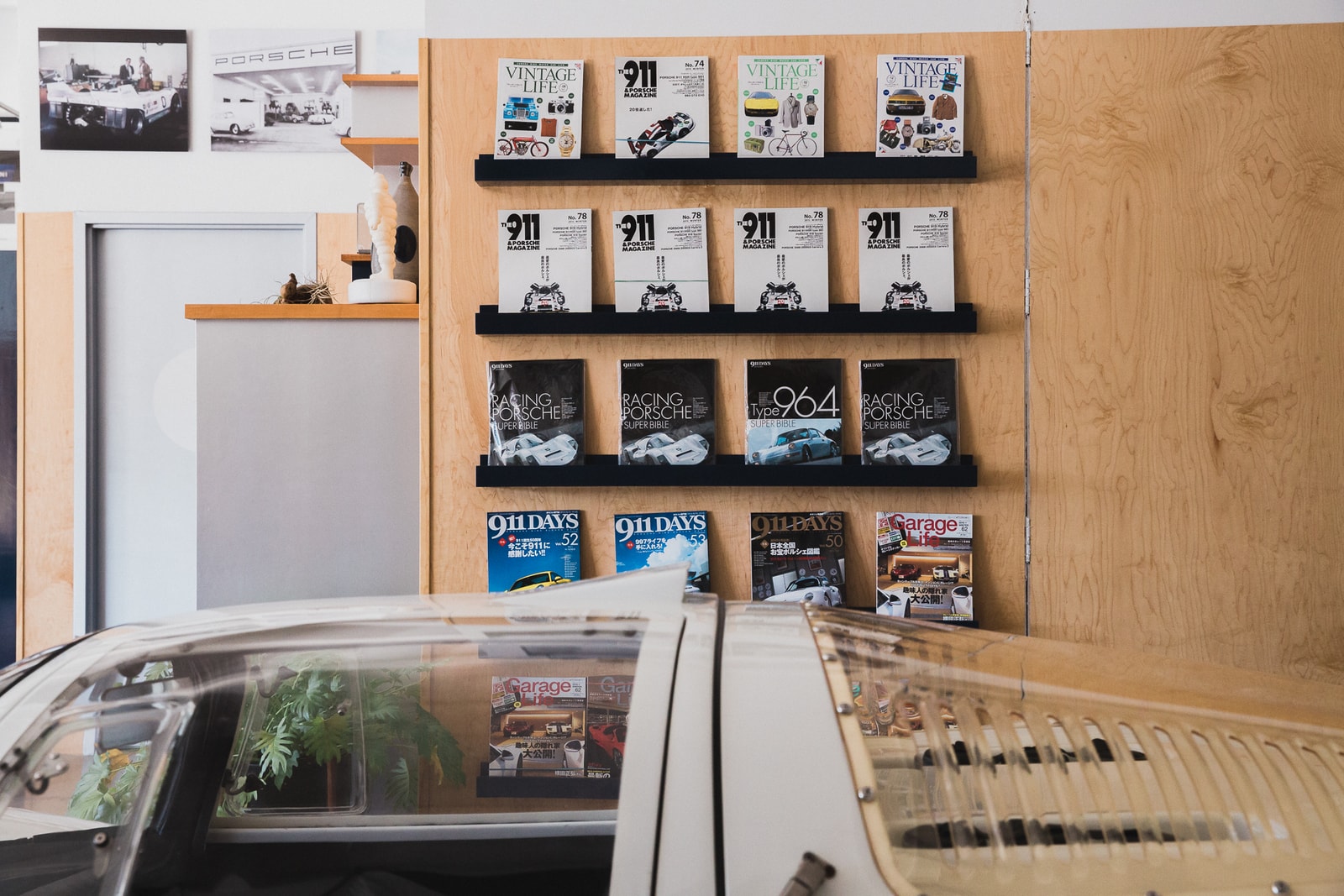 Where did the idea of Period Correct come from?
Period Correct has been a term I always used in my adult life, whether it was talking about mid-century modern architecture, making sure furniture was period correct for the home. Or more so when my passion for classic automobiles and cars in general came to question — restoring and making sure certain attributes of the car where period correct. For example, the wheels being from the period that suits that car make. The idea of Period Correct came from my heart, a passion I wanted to share with other enthusiast and like minded people that had a love for motorsports and classic cars through fashion.
What was the initial concept behind the brand and store?
The initial concept of the brand and  store was first and foremost a clothing brand, and second the atelier, which is also our first flagship store. The brand concept is establishing a lifestyle inspired by my passion for classic cars, race history and motorsports —  a store that would be able to tell a story of that lifestyle visually. From the space's build-out to the cars on display, and even the reading material of old Motorsport history etc., Period Correct is a brand driven by automotive passion. It's motorsports merged into lifestyle apparel made in the U.S.A.!
What aspects makes Period Correct stand out as a brand?That it is not Skate, it is not Street, it is not Surf, nor high fashion. Period Correct is a brand inspired by automotive and motorsport history, but is in its own lane all together. Our brand has no sku plan, only what me and my head designer wants to make. We are not trying to reinvent fashion, we're only doing our best to try and tell a story and lifestyle through our offerings.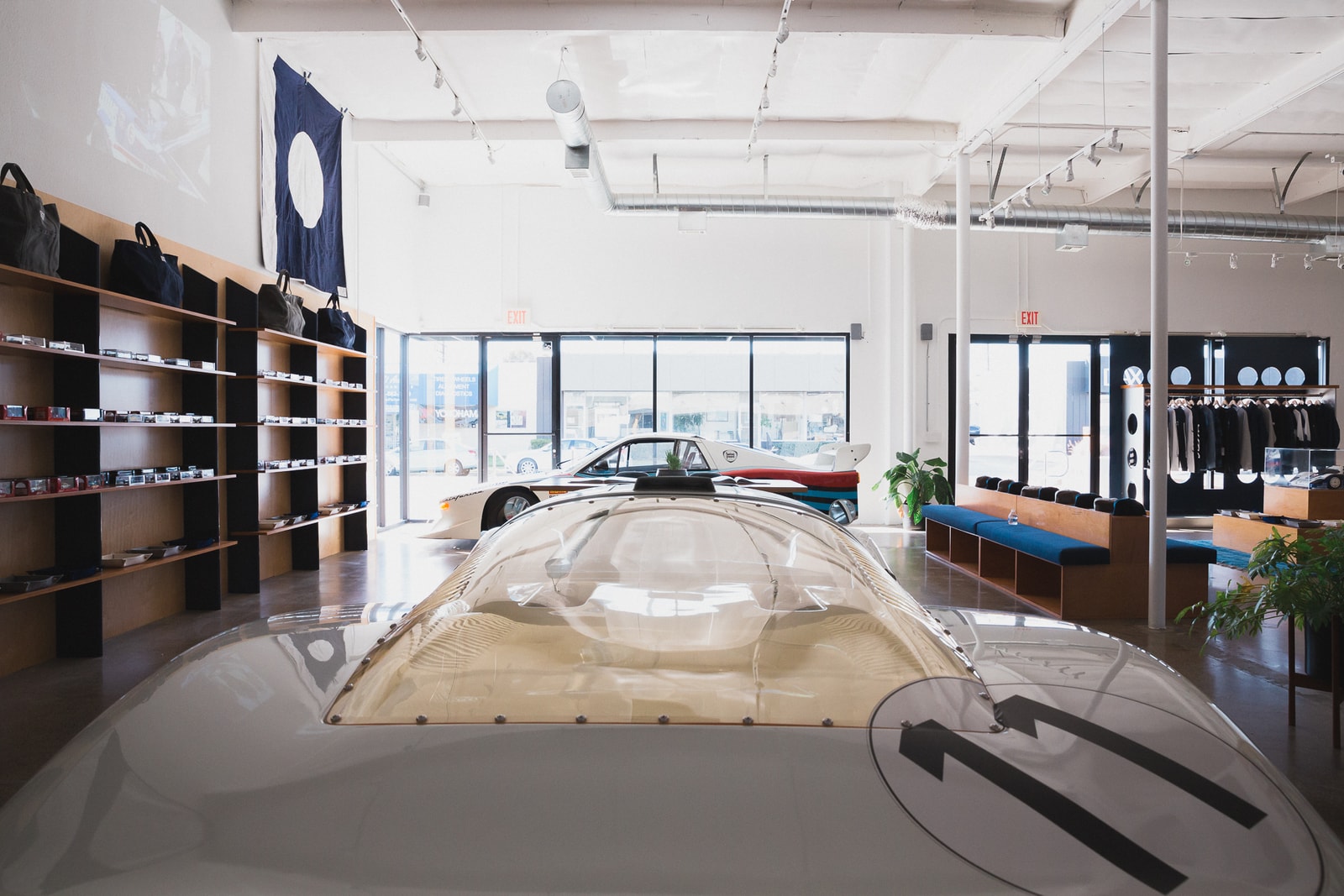 What about as a retail store? Who's vision was the store's layout and design, and what are its inspirations?
Being that my parallel passion to vintage cars is mid-century modernism, my idea and vision of the store was inspired by the simple design of the modern era. But even more so inspired by designer Jean Prouve and Charlotte Perriand — two great architects/designers that I admire much. A palette of natural wood and my favorite color navy blue, was an easy decision I made for the tone. Also, the store is self-funded, and from only having a shoestring budget to build it out made designing this space a challenge that actually excited me. How I wanted to use wood and metal together but didn't have the budget to do so, so we used plywoods and painted rich finishes to give it the look that I envisioned.
What were some of the major challenges behind designing the store?
One of the major challenges is working within the budget to provide what the shop needs. Also using space to maximize its purpose. For example. keeping a space open to display two cars in the shop all year round along with making enough rack space to hold the goods was a huge challenge.
Why Costa Mesa, California as the location for the flagship?
Costa Mesa for Period Correct was something that chose me. A friend used to lease the space and offered it to me knowing my knowledge of what it place was in the past. From 1976 to 1992, the space was a Porsche parts shop called Parts Obsolete. Owned by my friend's father — Gary Emory — and his family, the place was most noted for its hand in conceiving the Porsche 356 Outlaws. Also having retail storefront with a roll up garage is almost impossible to find anywhere. It's cool to see old timers stop in and say "I remember when I used to buy my old Porsche parts here." There used to be a big Porsche 356 wedged to the front of the building, which I wish was still there…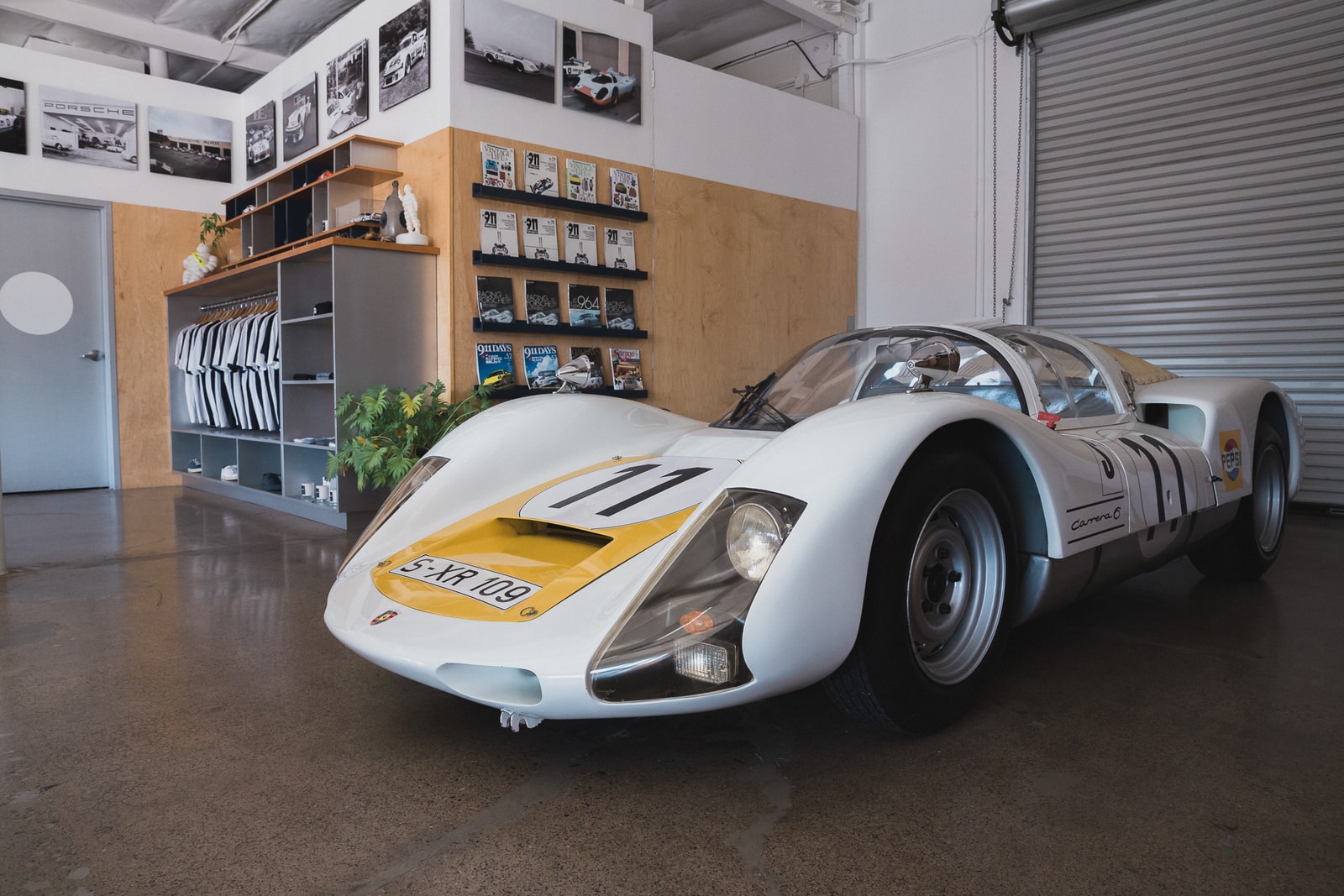 So now establishing yourself as a lifestyle brand in this car-historic site, what kind of environment are you trying to create with Period Correct?
The environment I created for the shop was to be more of gallery space to showcase cars and have more of a garage/residential environment rather than your typical retail space. Am aesthetic and feel of modernism meets motorsports.
Can you explain the range of apparel products that's offered at the store?
Product assortment consist of T-Shirts, hats, jackets, accessories all made in the U.S.A., along with cut-and-sew pieces with their fabrics coming from Japan, but sewn in the States.
You recently collaborated with Neek's Anti Social Social Club in designing a Porsche GT3 RS. Can you share some insight on how that project came about, and what it was like working with Neek?
The Anti Social Social Club Collab it is quite interesting to me. Neeks first-off is a friend, and when he approached me to do an art installation with one of my personal cars, it was an easy decision. Our brands are very different, which I felt was most beneficial to the project — to bring awareness to two very different crowds that would unlikely ever have any cross over. I like collaborations like this. Working with Neek Lurk was very easy, he has an artist's mind, as well as a business side that I respect. As much as people may hate on his sudden success, I have always been supportive of Neek and his brand. As well as my friends doing real things out there. Also, Neek has a great respect for Porsche and I know it's in the cards that A.S.S.C. will have one in its stable soon. We plan to release goods between the two brands so stay tuned for more info!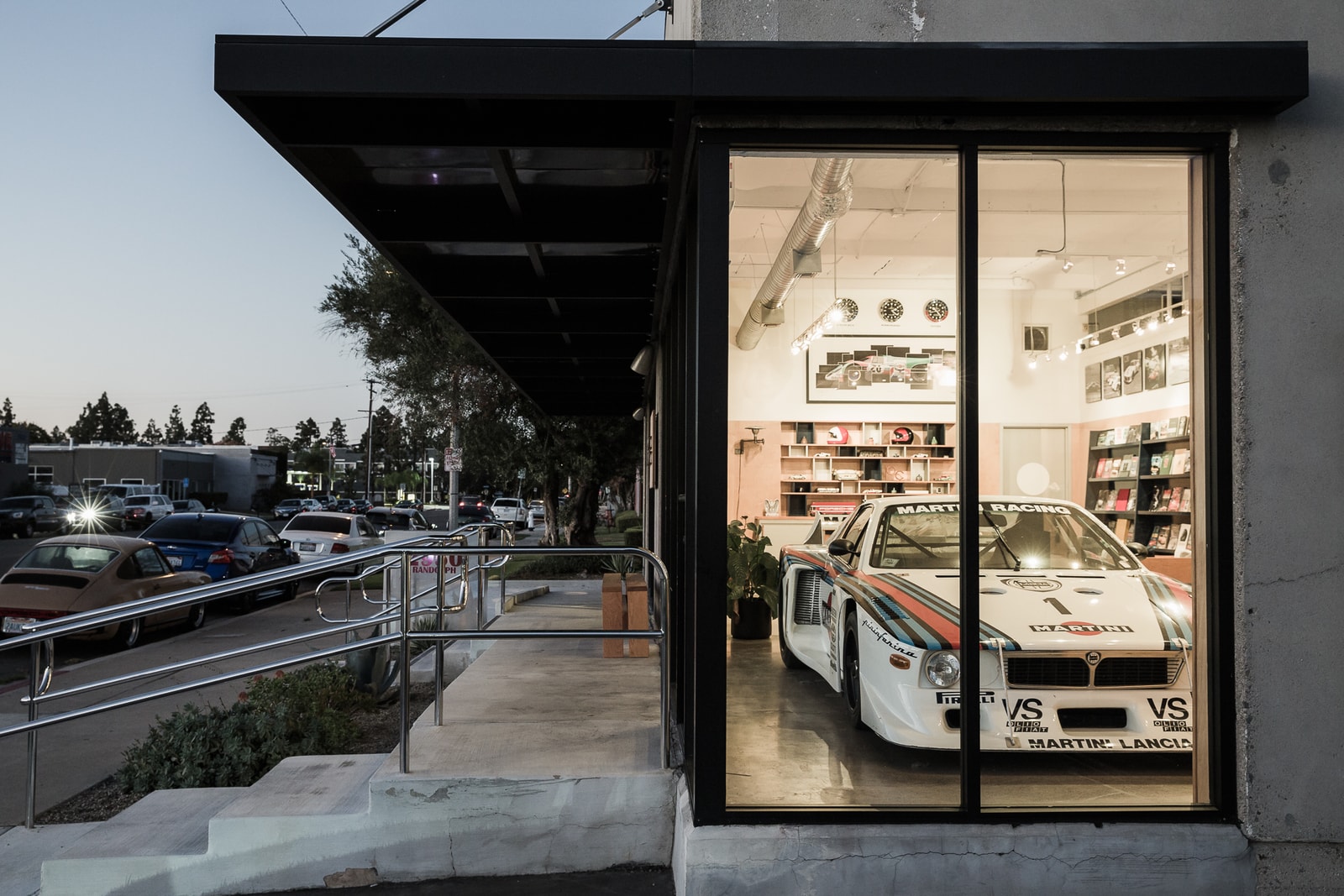 Anything else upcoming that we can look forward to from Period Correct?
With our recent lifestyle collab with Modernica on the fiberglass chair now in the books for this year, we're looking to collaborate with racing gear and safety equipment brand Stand 21, who has been making the best of motorsport racing safety gear for years. Our first drop together will be Fia-approved racing gloves designed by us. We're also working with Vans on something that's not for sale, but as a joint effort between our two brands to do something creative which we are excited to showcase very soon. We also joined with Stance socks to create motorsport inspired socks, also to come. I must add that all the collaborations we do are all driven or come about because the brand owners or designers from those companies are friends first, not business partners. We all know each other from the old car scene and have a mutual respect through like minded passions.
Photographer

John Pangilinan
Join Our Discussions on Discord
The HYPEBEAST Discord Server is a community where conversations on cultural topics can be taken further.