Can You Name the Movies These Kicks Were In?
Classic movie sneakers receive an illustrated tribute with this purchasable print.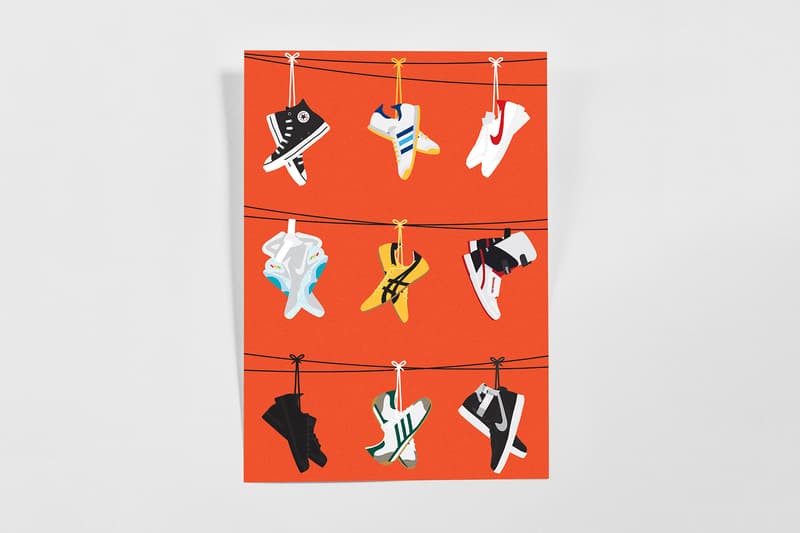 1 of 3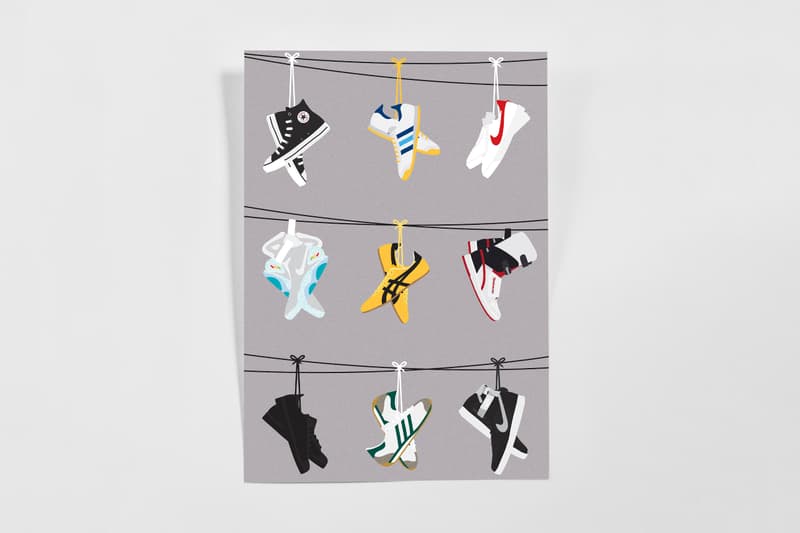 2 of 3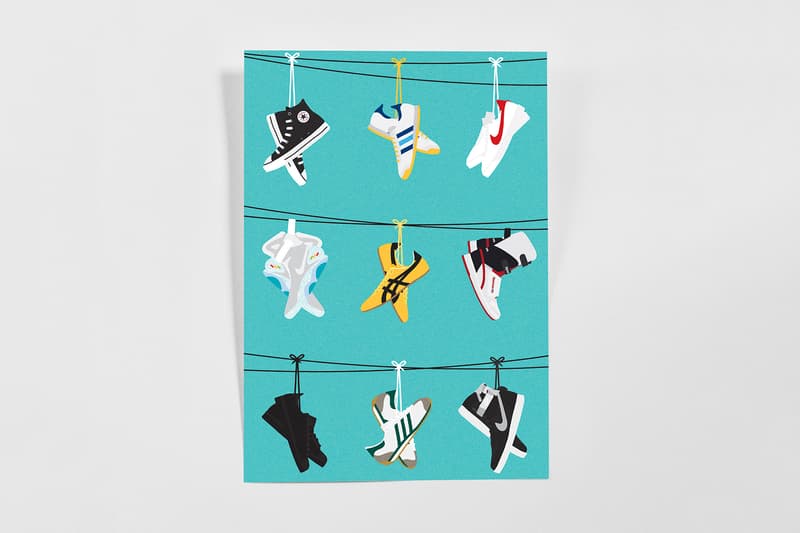 3 of 3
Sneaker culture has transcended so many realms of art and self-expression that even Hollywood has joined in on the fun. Thanks to the artwork by design studio Sons of Wolves, here's an illustrated tribute to some of the movie biz's most iconic sneakers.
Three limited-edition posters have been developed incorporating the likes of the Nike Air MAG worn by Marty McFly in Back to the Future Part II, Onitsuka's Tiger Tai Chi as seen in Bruce Lee's Game of Death and Quentin Tarantino's Kill Bill, the adidas Country silhouette worn by Eddie Murphy in Beverly Hills Cop, and more.
The limited edition offering is available online now in a color selection of orange, grey or blue for a price of $25 USD.