Here's Everything You Need To Revisit Before 'Coloring Book' Drops
It's not too late to hop on the Chance the Rapper wagon.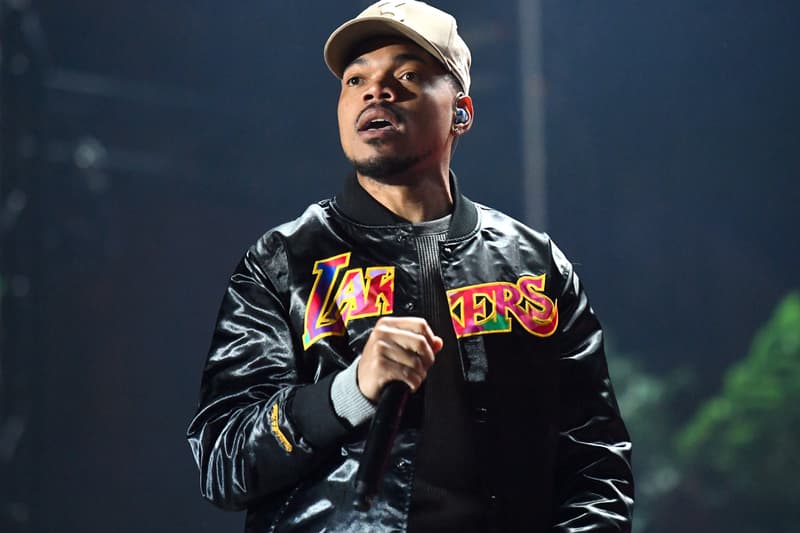 Most of you who are frequenters of this site are probably very well aware of who Chance the Rapper is. Not only is he one of the most talented lyricists and original rapper of this age, the Chicago native's music is also highly coveted. It's not only the fans who admire the man's talent — he's worked with and gotten the respect of all types of artists, ranging from Justin Bieber to Lido, Lil B to Erykah Badu, J. Cole to Kanye West, James Blake, Kendrick Lamar, Kehlani, Tinashe, Skrillex and Lil Wayne, amongst many, many others. What's also mindblowing is that although Chancellor is revered unanimously, he is not and has never been signed to any label; everything he's released thus far has been done so independently and for free download. However, if you're a latecomer and never had the opportunity to hop on the Chance wagon, you've come to the right place. It's also a good time to be in the know right now because Chance is dropping his highly-anticipated mixtape Coloring Book tomorrow. For those who already very familiar, it's always good to refresh your mind with some necessary Chance facts and music.
TEN QUICK FACTS ABOUT CHANCE THE RAPPER, HIS RELEASES AND COLORING BOOK
1. He's got ties to the government.
Born Chancelor Bennett in 1993 in a middle-class neighborhood of West Chatham in South Side Chicago, his father, Ken Williams-Bennett served as an aide to former city mayor Harold Washington then later for Barack Obama, who was senator at the time of Ken's service. His younger brother, Taylor Bennett, is also a rapper.
2. Some of his teachers didn't believe in him.
Before dropping his first full-length mixtape 10 Day in 2012, Chance recorded the mixtape Good Enough and The Back to School Pack EP respectively. He was ridiculed by his teachers when they found out that he aspired to become a musician. During a ten-day suspension in 2011 during his senior year in high school for possessing marijuana, Chance began working on 10 Day and after working on it for nearly a year, he released the final product in 2012.
3. He showed people that Chicago had more than "Chiraq" and "drill."
From 2012 to 2013, Chicago became widely known for its production of "drill" music thanks to artists like Chief Keef, King Louie, Lil Durk, Lil Bibby and others, and the city got its "Chiraq" nickname for the gang activity and gun violence it was associated with. Many people saw Chance the Rapper, as well as artists like Vic Mensa, Towkio, BJ the Chicago Kid, Mick Jenkins and others as artists that depicted the city differently, painting Chicago in more of a similar manner Kanye West, Lupe Fiasco and Common did before them.
4. Childish Gambino was the first big artist to put him on.
The buzz and support that he had received from 10 Day singles allowed him to work with relatively more well-known and developed artists like Chuck Inglish and Blended Babies. After appearing on publications like Complex and Forbes as a new artist to keep an eye for, he got his first big break by appearing on Childish Gambino's sixth mixtape Royalty on the track "They Don't Like Me" and subsequently joined Glover's 2012 North American concert tour as opening act.
5. He finally got major recognition from Acid Rap.
Chance finally garnered major recognition with the release of his universally acclaimed mixtape Acid Rap in 2013. It got over a million downloads on DatPiff, giving it "Diamond" status, and was highly regarded by all major music publications. It's also his first release featuring prominent guest appearances from the likes of Twista, Vic Mensa, BJ the Chicago Kid, Action Bronson, Nosaj Thing, Childish Gambino and Ab-Soul.
6. Justin Bieber helped him get internationally recognized.
Justin Bieber released "Confident," a single from his compilation album Journals at the end of 2013. It features none other than Chance the Rapper and it received positive feedback from critics, many who thought it was a highlight from the album. However, commercially it didn't do as well in the US; it debuted and peaked at number 41 and only stayed on the chart for one week. Nevertheless, it did do much better internationally and remains the most streamed song with Chance's name on it.
7. He was an XXL Freshman in 2014.
In 2014, XXL revealed that Chance had made it to their annual Freshman class, alongside Isaiah Rashad, Ty Dolla $ign, Rich Homie Quan, Vic Mensa, August Alsina, Troy Ave, Kevin Gates, Lil Bibby, Jon Connor, Lil Durk and Jarren Benton. In 2015, Chance made it into the "Forbes 30 Under 30" 2015 music list and a month before Surf was released, he gave a lecture at Harvard University's Hiphop Archive & Research Institute.
8. He contributed majorly to Kanye West's The Life of Pablo.
Earlier this year, Chance co-wrote and appeared on Kanye West's latest album The Life of Pablo on its opening track "Ultralight Beam." He also co-wrote "Father Stretch My Hands Pt. 1", "Famous", "Feedback", and "Waves," causing the album to delay because he wanted Kanye to put "Waves" to be on the album. Last month, Chance linked up with President Obama at the White House to talk about My Brother's Keeper Challenge initiative, joined by other musicians like J. Cole, Busta Rhymes, Alicia Keys, DJ Khaled and others.
9. He's not signed and all his music is free.
Chance has never dropped a single album to this day (and to the foreseeable future.) 10 Day, Acid Rap and even Coloring Book are all mixtapes, which explains why they're all free-for-download on popular music sites like Datpiff, Audiomack and SoundCloud. Other than a few songs, none of his music is available on paid streaming platforms like Spotify, Apple Music or Tidal or digital music stores like iTunes. In 2015, however, his group Donnie Trumpet and The Social Experiment released their debut album Surf exclusively on iTunes as a free download. Unfortunately, this makes him not eligable for a GRAMMY award, since sales are a major part of measuring the success of nominees.
10. He says Coloring Book will be way better than Surf.
In a recent interview with Complex, he promises that Coloring Book will be "way better than Surf" He shares: "I'll say that on record. Donnie is awesome, and the project was awesome, but this is all of us focusing our efforts into some very hip-hop and very dance-y sh*t, and it feels good. So I'm excited about that."
REVISIT CHANCE THE RAPPER'S ENTIRE DISCOGRAPHY
Good Enough (2008-2010)

The Back to School Pack EP (2008-2010)

10 Day (2012)

Acid Rap (2013)

Donnie Trumpet & The Social Experiment – Surf (2015)

Chance the Rapper & Lil B – Free Based Freestyles (2015)

Coloring Book (2016)