The (Not Quite) MVP: Kawhi Leonard
Although Curry is a sure-shot for the MVP, Kawhi deserves some praise.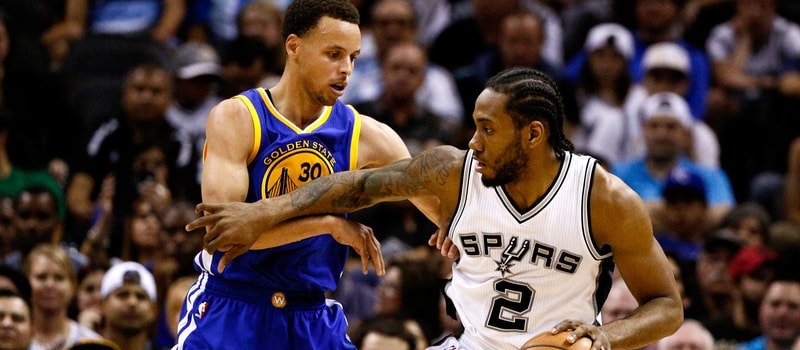 In the 60-year history of the award — spanning both pre- and post-NBA/ABA merger eras — only 10 players have won consecutive Most Valuable Player Awards. They include:
Bill Russell (who won back-to-back-to-back MVPs from 1960 to 1963)
Wilt Chamberlain
Kareem Abdul-Jabbar
Moses Malone
Larry Bird (who also won back-to-back-to-back from 1983 to 1986)
Magic Johnson
Michael Jordan
Tim Duncan
Steve Nash
LeBron James (who is the only player to ever win back-to-back MVPs twice)
Stephen Curry becoming the eleventh player to join this prestigious list has been the least compelling subplot of the 2015-16 NBA regular season, even if the exact opposite is true of the way he's gone about cementing this inevitability. What has provided more interesting fodder for discussion, however, is who among the remaining, non Splash Brother-populated field will eventually place second in this year's MVP voting. Legitimate cases can be made for several players, including perennial contender LeBron James, who has led the Cleveland Cavaliers to another first seed in the Eastern Conference, and either one of Oklahoma City's dynamic duo of Kevin Durant and Russell Westbrook. But no player outside of Oakland has flourished quite so spectacularly this season, while leading his team to near historic levels of excellence, quite like Kawhi Leonard.
Leonard has, in his first five seasons in the league, already accumulated a Finals MVP, Defensive Player of the Year as well as First Team and Second Team All Defense nods. He is undoubtedly the best player on the second best team in the league and, in a hypothetical universe where Stephen Curry and the Warriors don't exist, would have a legitimate shot at his first league MVP this year. All of this would already be wildly impressive until you then add the fact that he is also only 24-years-old — three years younger than Curry, seven years younger than James, and three years away from entering his theoretical prime.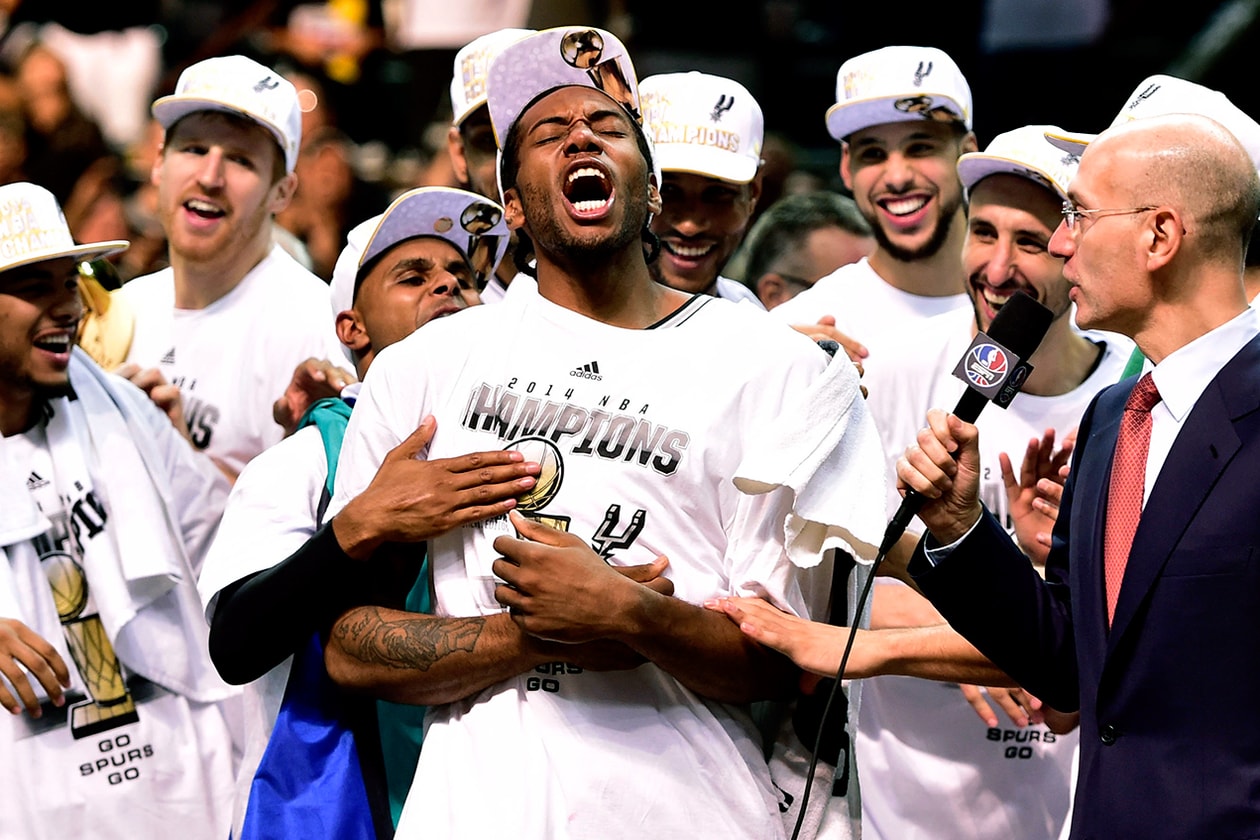 Much has been written about how much Curry's game has grown since last year's MVP campaign. But equal amounts of praise could and should be lavished upon Leonard, whose offensive prowess has progressed in leaps and bounds over his previous seasons. Whereas his maximum on-court value was once predicated on his defensive impact on the league's premier wings (he didn't receive his nickname "The Claw" for nothing, after all), Leonard's offensive growth has begun to challenge the notion that he is merely a defensive stopper. In fact, Leonard's shooting –- once considered "good enough" at best –- has somehow become the most potent weapon in a Spurs offense that, ironically, has reverted back to an inside-out, post-heavy, scheme designed to accentuate the strengths of new teammate, LaMarcus Aldridge.
Leonard is scoring a career high 21.1 points per game this year, 4.6 more than his previous high last year. This isn't a huge surprise considering his ascension in San Antonio. But Leonard's blossoming offensive efficiency, highlighted by the insane jump in 3-point shooting, has been revelatory. Despite the Spurs attempting their fewest 3-pointers per game, as a team, since the '05-'06 season, Leonard is, conversely, averaging the most 3-point attempts per game in his career and making them at a career-best 45%, a whopping 10% increase over last year and good for third best in the league (behind only JJ Reddick and, duh, Stephen Curry). But that's not the only area in which his scoring has improved. Leonard is getting to the hole more often this season and converting at a higher rate than ever, which, unsurprisingly, has also led to more frequent trips to the free throw line, where, again, we see a remarkable uptick in proficiency. Leonard, a career 80% free throw shooter, has improved magically from the charity strip to a career-best 89%, good for 10th best in the league (minimum 100 attempts). With defenses keying in on the many Spurs offensive possessions that begin in the post, Leonard is finding more and more opportunities all over the floor, with 55% of his field goals (and an enormous 87% of his threes) coming off of an assist.
But if you think Leonard's transformation from an offensive afterthought to a near 50/40/90 player has come at the expense of his trademark defense, you'd be mistaken. Leonard remains among the only defenders in the league, along with LeBron James, Draymond Green, and Paul George, who can –- and is frequently asked to — credibly defend all five positions. Both traditional and advanced metrics reaffirm Leonard's status as a defensive dynamo; he ranks among the league leaders in steals and field goal % against while also boasting the highest Defensive Win Shares and the third best Defensive Rating in the league, the only non center in the Top 5. If those stats seem confusing, consider that Leonard is one of the only players in the league who can regularly get hoop nerds to compile defensive highlight videos on YouTube like this one:
Leonard's overall excellence this season prompted none other than Charles Barkley to call him the best "two-way player in the league" – a generally accurate, if not vague, compliment backed up by Leonard's sixth best PER, fourth best Plus Minus, and eighth best Value Over Replacement rankings. His continued growth into full-fledged superstar status is a testament to the Spurs organizational superiority and a reminder that no matter what team happens to be having a historically superlative season, the path to a title will, in all probability, still include at least a rough stop in San Antonio. Because even if the Spurs' annual playoff run is stymied this year, Kawhi Leonard –- who, again, is only 24 years old –- is going to have many more years to show the world just how good a probable MVP runner up can be, likely until the words "runner up" are no longer necessary.
---
For more on the NBA, check out our features on Stephen Curry's legendary season and Kevin Durant's MVP run.