The HeadRest Could Make Flying a Little Less Hellish
And keep your nodding noggin off the shoulder next to you.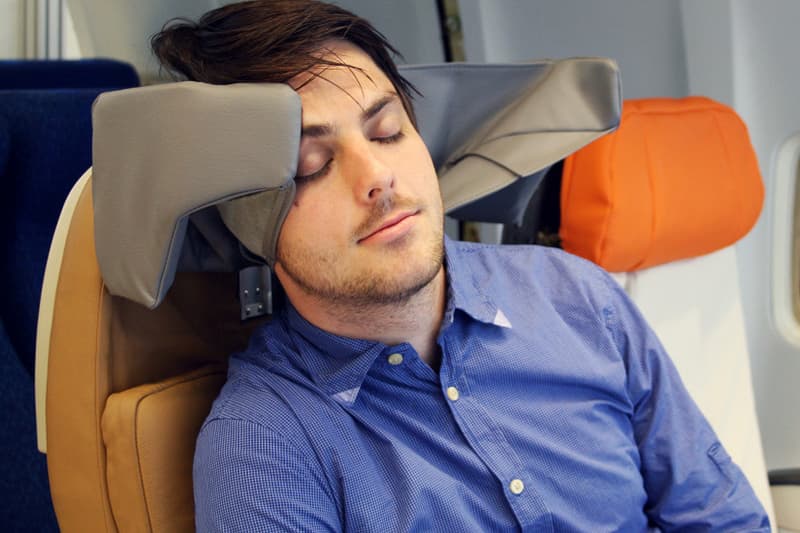 Let's be real: flying sucks, especially if you're in economy class. While most airline upgrades solely benefit the private jets of the 1% and those in first class, Delft University of Technology grad Manon Kühne is hoping to change that a bit with the thesis project she created alongside Zodiac Aerospace's Human Factors and Ergonomics Lab. Simply and aptly dubbed HeadRest, the ingenious design acts as a U-shaped hammock of sorts for your head — thus making the flight more comfortable and keeping your nodding head off the shoulders of your fellow passengers. Also, since it blocks your peripheral view, the HeadRest allows you to more easily tune out whatever the hell's going on next to you; it may even make your cramped seat feel a little more spacious.
Though just a prototype for now, HeadRest was designed to easily be retrofitted onto existing airline seats and recently snatched up some coveted hardware at the 2016 Crystal Cabin Awards in Hamburg — meaning you might be able to get a HeadRest of your own sooner rather than later.