Essentials: Lil Yachty
Check out what's inside Lil Boat's bag.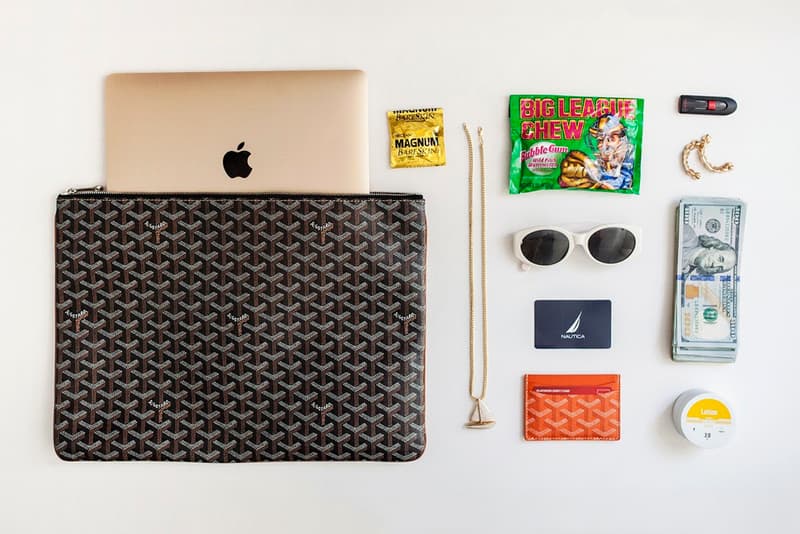 We're back with another installment of Essentials and this week we have none-other-than Lil Yachty. Being one of the most-talked-about rappers as of late with the release of his viral track "1Night" and more recently, his official mixtape Lil Boat, the red-headed crooner is noticed not only for his peculiar style of music but also for his one-of-a-kind look. Featured in his ensemble is a golden MacBook (which he uses to stay up to date with current events) and its Goyard sleeve. He keeps his USB with him so that he always has his set on the go. There's a Nautica card that his uncle Darnell Boat gifted him with to, complete with a Goyard card holder. His fashion items include a grill, chain and his signature sunglasses. And of course, Lil Boat's got to keep a Trojan Magnum with him because things "get real." Check out the Essentials above.