Kobe Bryant Is Already Selling "Mamba Out" T-Shirts
Pre-orders are open now.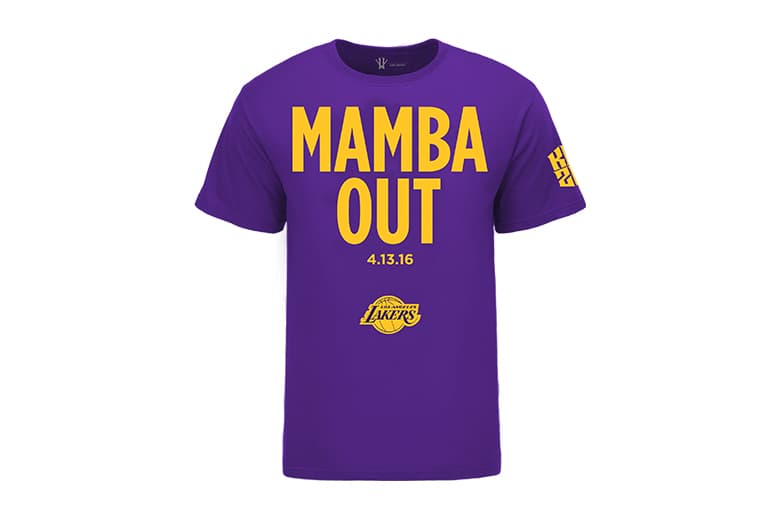 Kobe ended his career last night in perfect Kobe fashion, dropping 60 points on the Utah Jazz at the Staples Center in a 101-96 Lakers win. Now, after delivering a memorable mic-dropping send-off speech last night, the Black Mamba is already selling "Mamba Out" tees. Billed on Kobe's website as "the culmination of 20 memorable and historic seasons in the NBA with the Los Angeles Lakers," the purple tee is the perfect homage to Bryant's career and comes emblazoned with the Lakers logo, yesterday's date, a special "KB20" logo on the sleeve, and oversized "MAMBA OUT" text across the chest.
The shirts are due to start shipping April 22 and can be pre-ordered now directly from Bryant's website.