Here's Why Public School Is Saying "F*ck It" to the Fashion Calendar
A follow-up to their decision to combine men's and women's collections.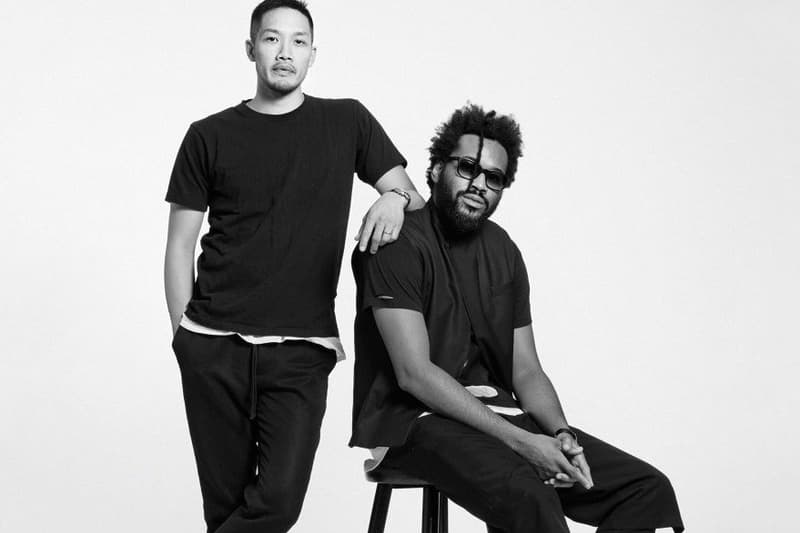 Public School recently announced that they will be deviating from the traditional fashion schedule by showing only two shows a year, as reported upon earlier. While speaking at the Savannah College of Art and Design, the brand's designers Maxwell Osborne and Dao-Yi Chow explained their decision further, shedding light on the recent seismic shift within fashion. "If you have menswear and womenswear, you're doing four shows a year, essentially. In all, we were doing 10 collections every year, which is more than a lot. It's insane."
"Two years ago, we might not have done that," said Osbourne. "We would have been like, 'No, we're sticking to the schedule.' [We would] make sure we make everybody happy; make sure all the editors are there; make sure we don't step on anybody's toes. But now it's like — excuse my language — fuck it."
Now, their decision is wholly their own. "We're more comfortable this way. We want to show this way," continues Chow. The designers are also creative directors of DKNY. Heading two major brands is no mean feat, however, they haven't announced any changes to DKNY's fashion week presence yet. Public School also isn't the only brand that's going against the long-accepted fashion calendar; Rebecca Minkoff, Burberry and Gucci have also announced changes.
Osborne and Chow left some wise words for the soon-to-be graduates at SCAD, and said "You're going to be entering into a workforce where all these pillars that we've been standing on for so long are starting to collapse. It's the best time, because it's an opportunity to do something new, and [to do] things that just make sense for who you are. Doing things that make sense for our business, who we are as people, who we are as designers. That's the new rule."