Marrakech Biennale Introduces a Street Art Program
Local and international artists highlight the Red City's landscape.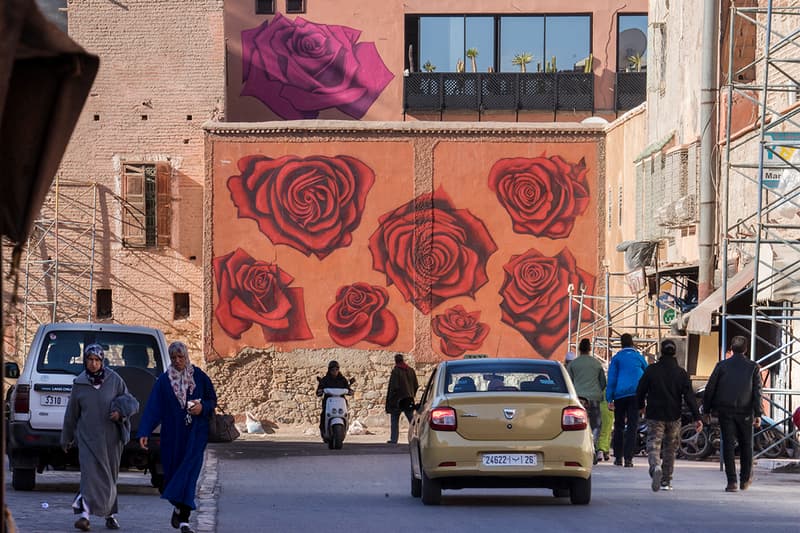 1 of 11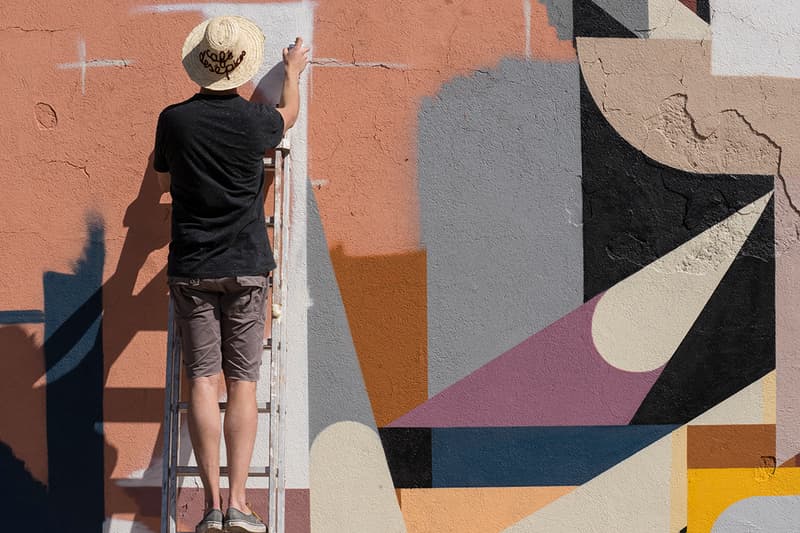 2 of 11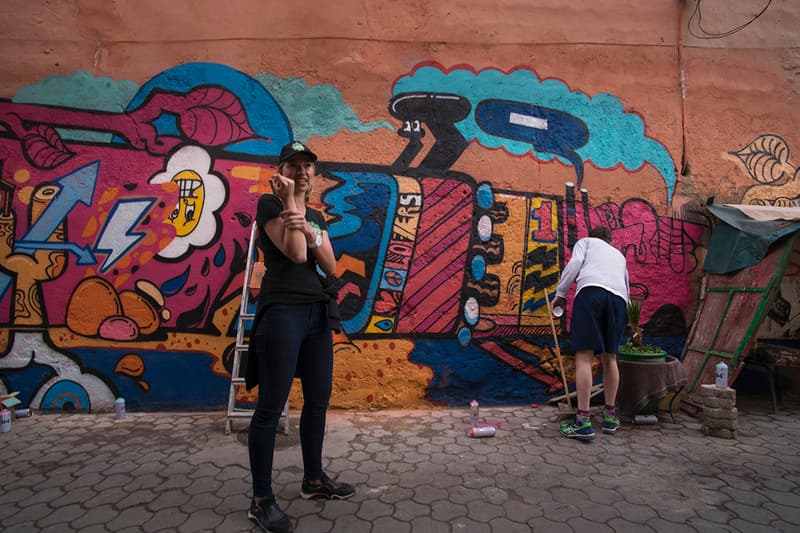 3 of 11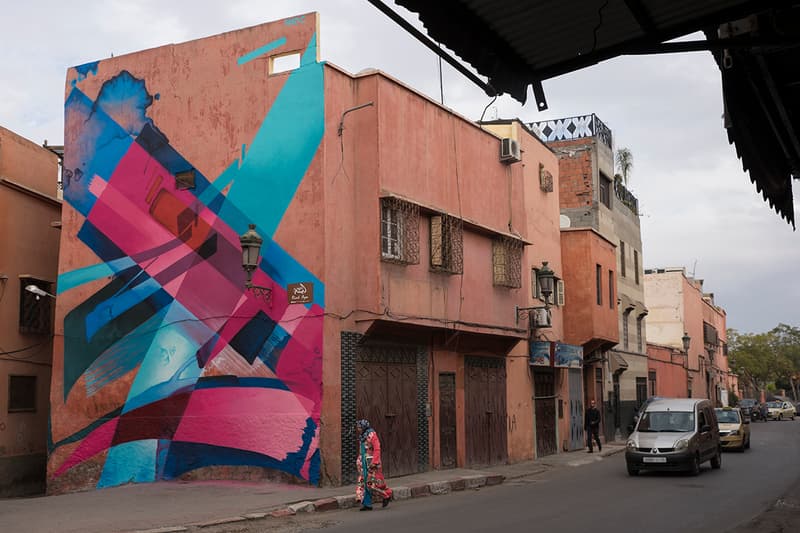 4 of 11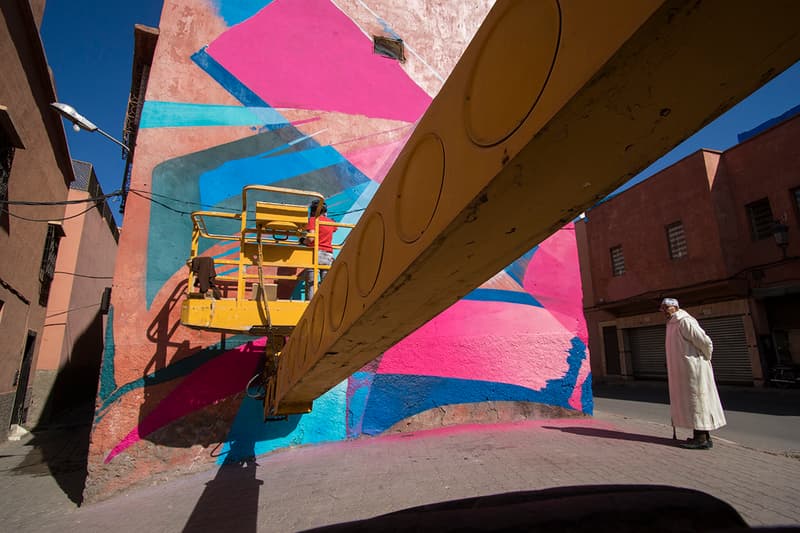 5 of 11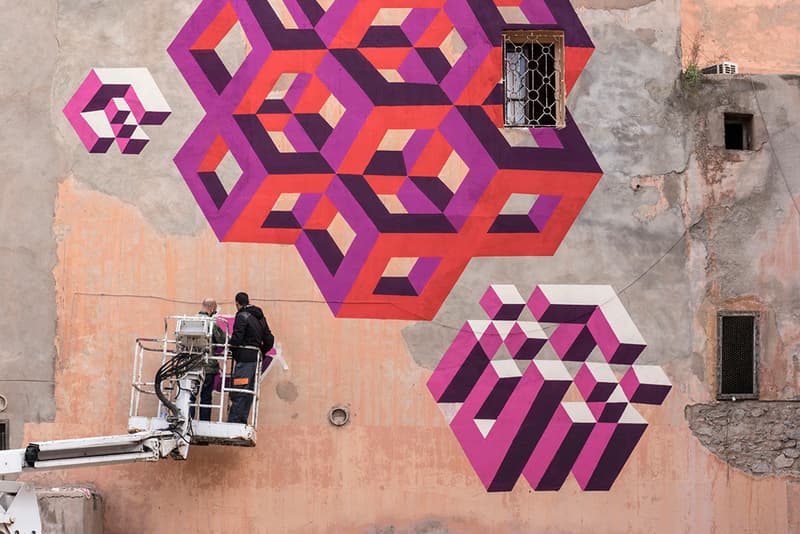 6 of 11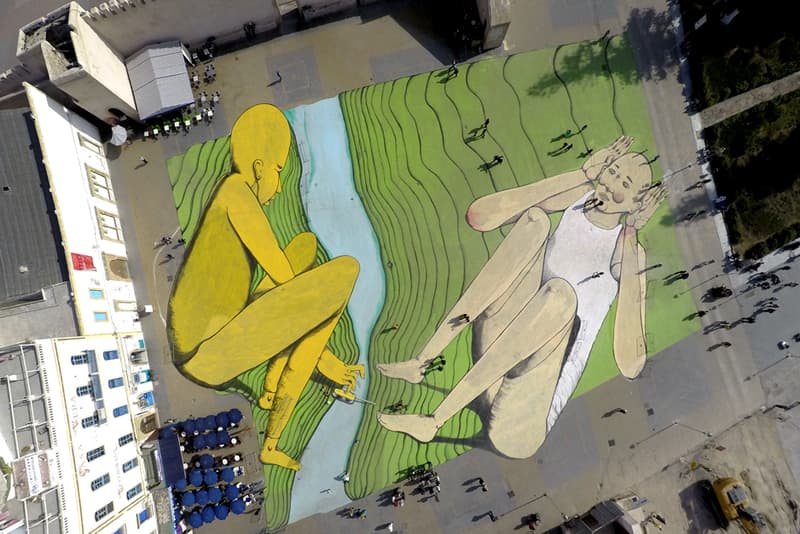 7 of 11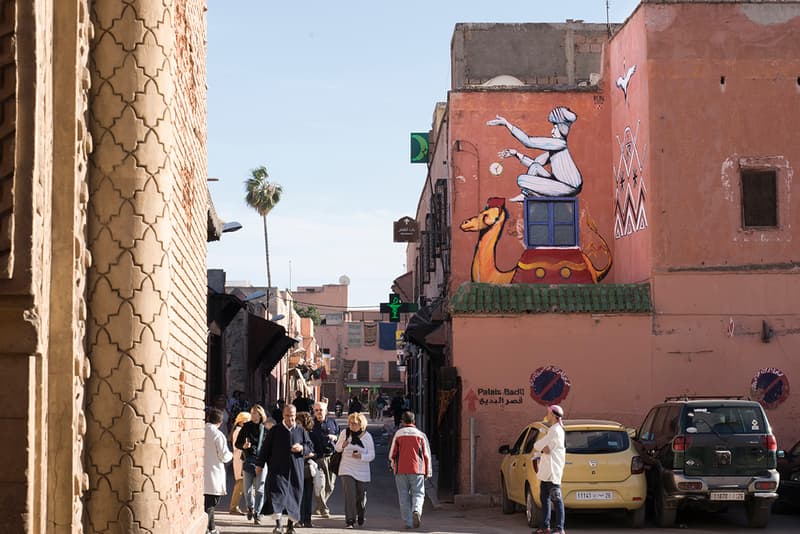 8 of 11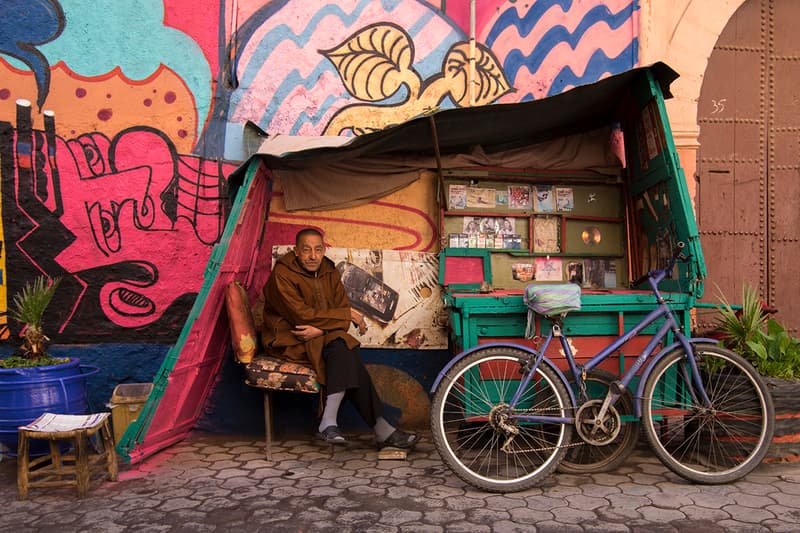 9 of 11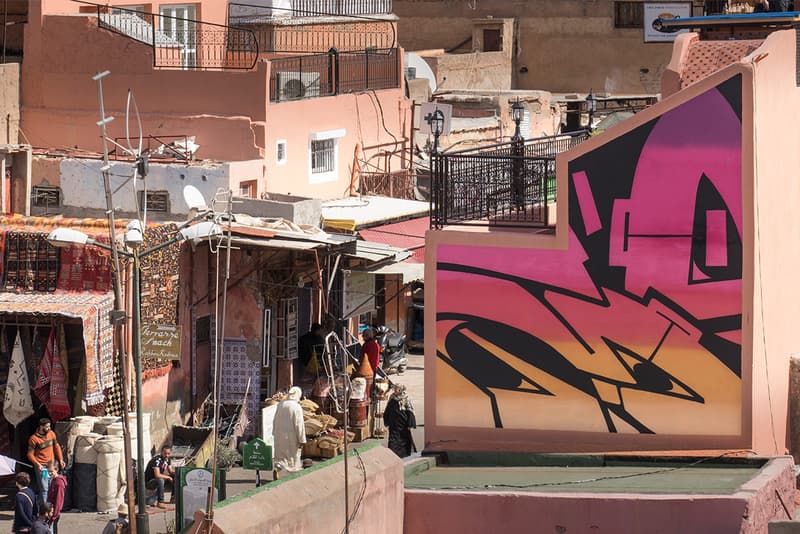 10 of 11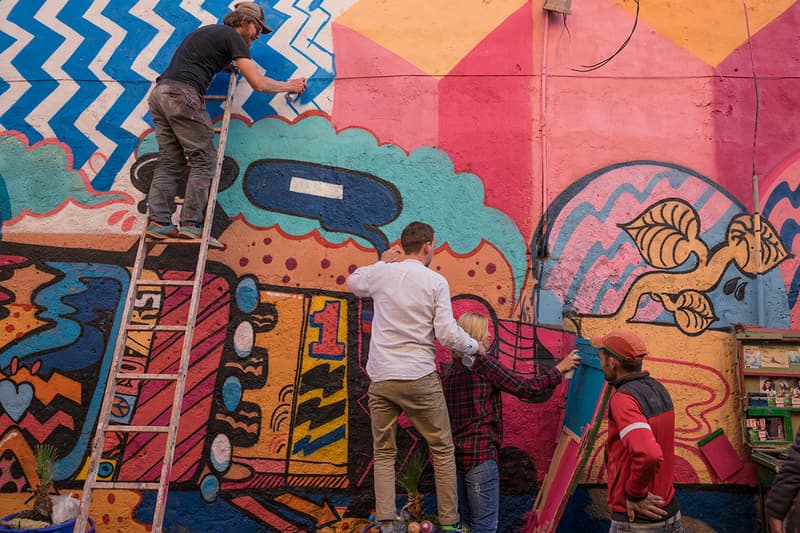 11 of 11
Now in its sixth edition, the Marrakech Biennale has become the leading festival in North Africa for highlighting cutting-edge art, film and literature. For the first time since its inception in 2005, the Biennial Foundation which runs the event has included street art into its programming, resulting in stunning artwork juxtaposed with classic Moroccan architecture. Preceding the event, artists Mad C (Germany), Dotmaster (UK), Giacomo RUN (Italy), Dag Insky (France), Kalamour (Morocco), Alexey Lucas (Russia), LX.ONE (France), Lucy McLauchlan (UK), Remi Rough (UK), Sickboy (UK) and Yesbee (UK) made the cities of Marrakech and Essouaira their canvases, painting along the rooftops of souks and the walls of the Gueliz area. Artist Giacomo RUN also created a 6,400 square meter mural on the Moulay Hassan Square, making it the largest mural in North Africa. As a part of the MB6 Parallel Project, the initiative is aimed at engaging a wider community of artists in relation to the history and location of Marrakech. Scroll through to see photos from the project above and head over to StreetArtNews for more information.