Grime OG Kano Talks Style and Grime at His adidas Originals' Futurehouse Takeover
"This album's success is about perfect timing, persistence, drive and authenticity."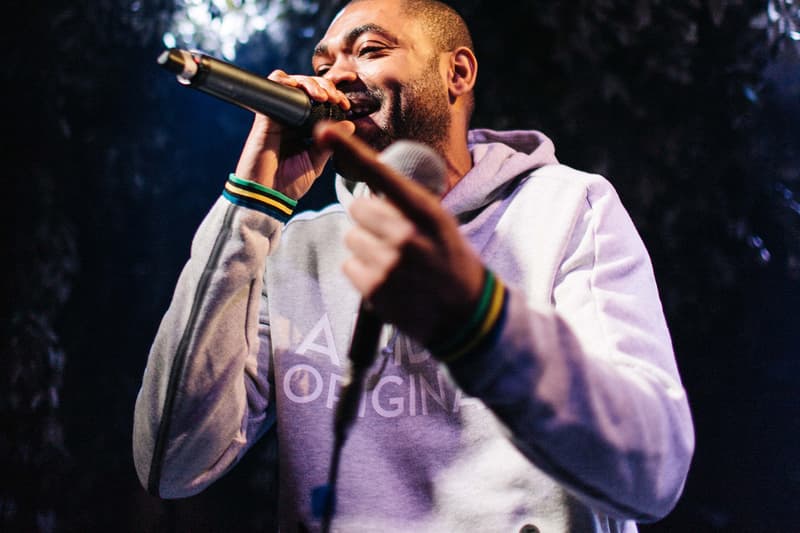 1 of 7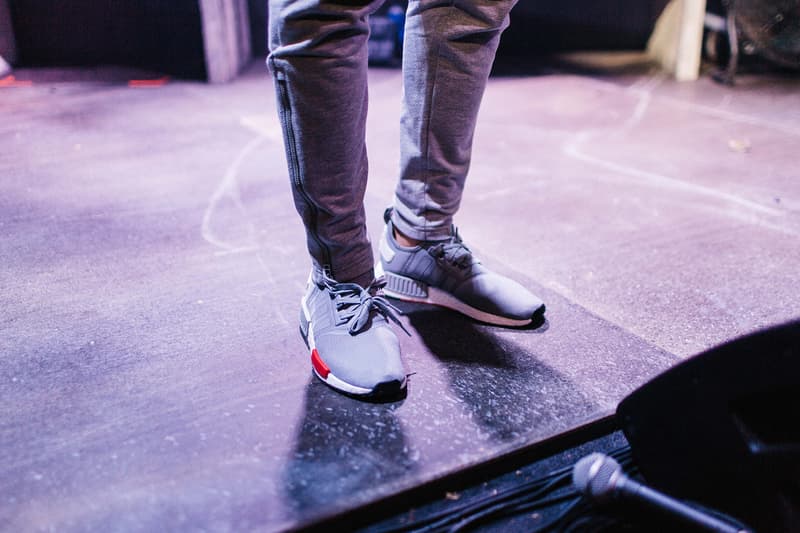 2 of 7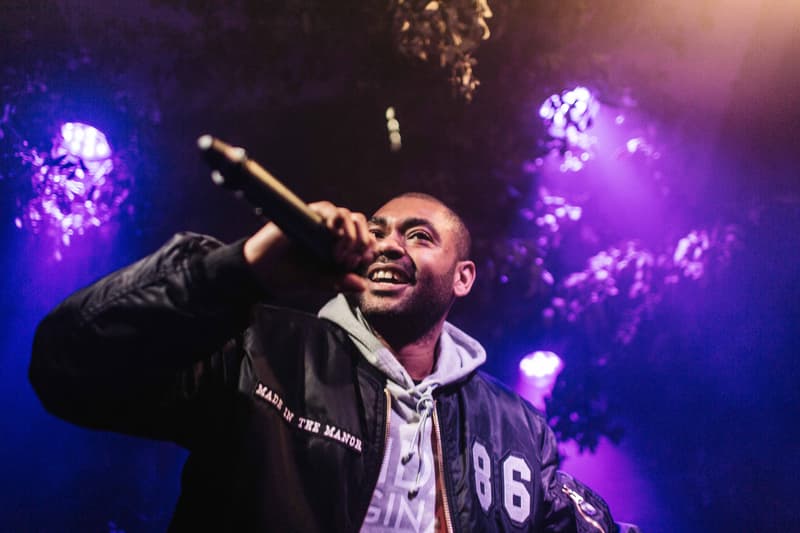 3 of 7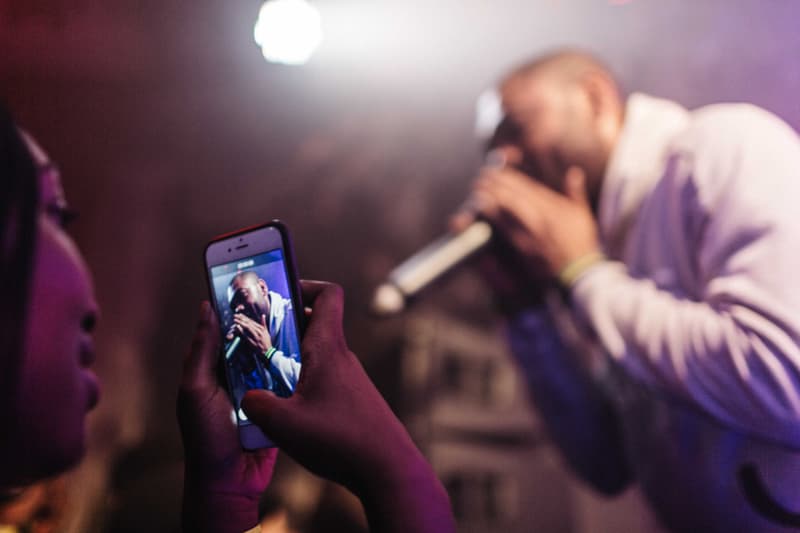 4 of 7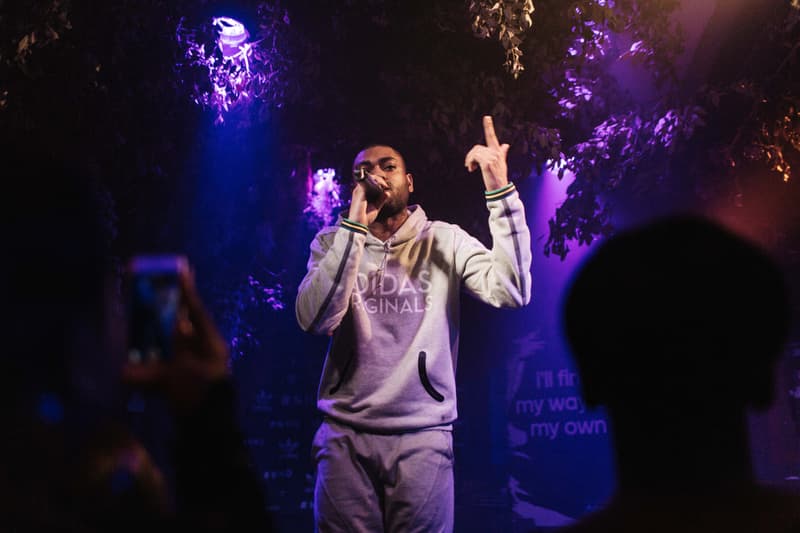 5 of 7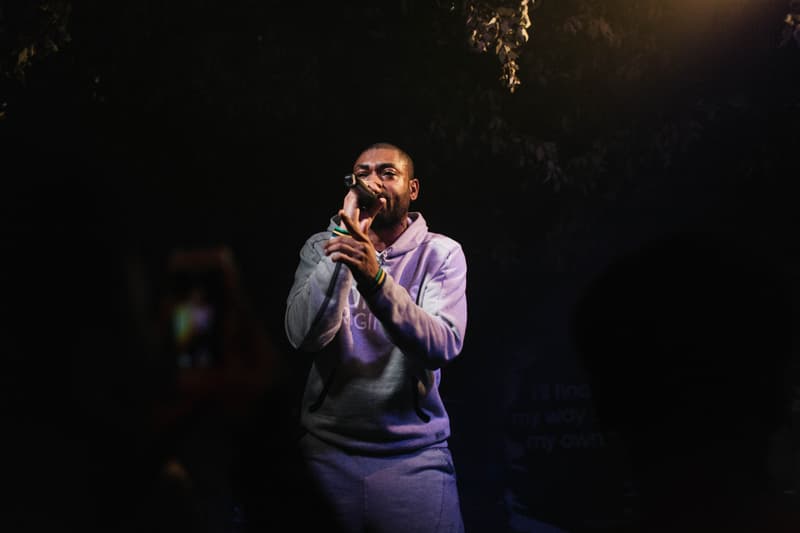 6 of 7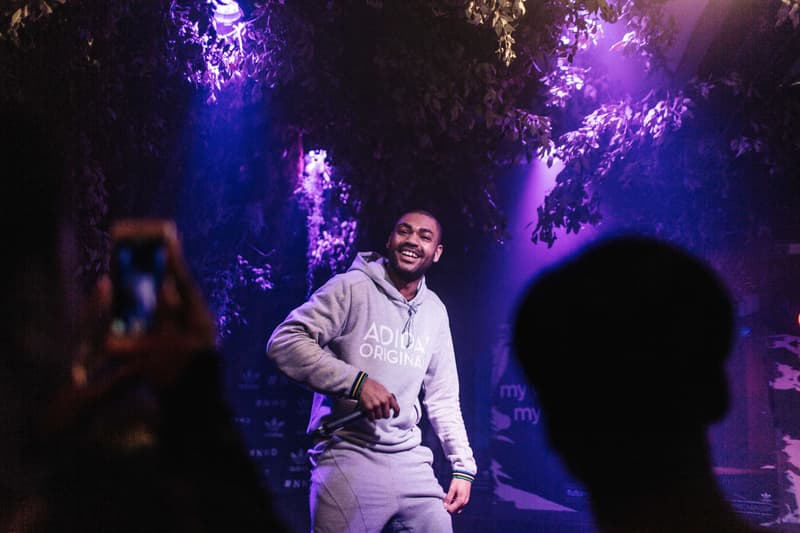 7 of 7
In the span of less than a week, adidas Originals' Futurehouse pop-up space in London has already played host to musical heavyweights like Joey Bada$$, Annie Mac, Wretch 32, Avelino and more, and now it's time for one of grime's OGs — man like Kano — to rock the stage.
East London's own took to the dystopian space to perform some heaters off of his album Made In The Manor, but not until he caught up with HYPEBEAST to speak on grime, style and the future of both. Read on below for an interview with the emcee and check out images from the event — shot by London-based photographer Vicky Grout — above.
What do you think the future of grime holds?
I can only speak for me. I feel energised and fresh and ready to create more music and other stuff. I see a lot more music coming, from me and just the scene in general. We're in good shape, there's a lot of good artists doing their thing and making real music; [Grime] is getting bigger and bigger and receiving a lot more attention. The future is going to be sick.
Where does your new energy come from? Is it because the album has an unusual deeply personal stance? Has it become a therapeutic release?
I think there's a little bit of that, recording the album was at times stressful. I knew I was making good music but it was hard work that I was willing to go through. I just put all my eggs in one basket and laid all my cards on the table and dug deep and put it all out there. Now I've released it, it's like I can breathe. I'm doing shows and just having fun with it now, so hopefully I can come off tour and still feel energised and start making music again.
Why did you choose now to pressure yourself into being so personal within your music?
I feel like it had been 10 years since my first record and this is my fifth album, so for me to do it again, it's like why? What are you going to tell them that they don't know already? I had to tell them something that they don't know already and that's just stories and truth. It's to do with growth and being comfortable and speaking about other stuff. It was definitely asking myself a lot of questions during the process and beforehand. Why do you deserve this? Why should people listen to you? Why do I feel like my best work is in front of me rather than behind me? These are things that people would question and I'm proud of everything I've done but I'll never look back, I'll always look forward. I still think there's better music to come from me and after releasing this album and seeing the reception that it's getting, just makes me feel very happy.
With that stance, what advice would you give to future artists?
I think a lot of musicians – me included at times – go through a period of trying to do what they think they should do and what people expect of them, rather than, 'I believe what I'm doing is the right thing and it's what I wanna do'. I think it's better that way because a career is full of peaks and troughs; not everything is going to pan out, you might do something you love and not everyone will like it. But I would rather fail on my own terms because at least I was happy, so I'm really proud of this record and it turns out that people appreciate it and can identify with it. It's bringing them closer to me; so it's just about having that relentless belief.
Considering your comeback after a long hiatus, from your documentary and string of releases pre-album, plus of course Kanye's Madison Square Gardens playback; what do you think the future holds for the way artists release music?
I haven't really thought about that, even when I was making this record I was so focused on making it I didn't really think about releasing it. I think you just have to move with the times. I didn't really want to release so many records before the album because I like to deliver people an entire album so they can listen to it all. But obviously really early on we dropped "Flow Of The Year", then "Hail", "New Banger", "Garage Skank", "3 Wheel Ups" and then "Endz; that was just before the album come out. I was thinking, 'Are people gonna hear the album and feel like they've already heard it?' But this is how it is now; you've got to be flexible, so I think the future is however the artist wants it to be. If an artist wants to put out tracks and not release an album, you'll see a lot of that, or dropping an album out of nowhere, just whatever is the best way for that person, case by case.
How has your style transitioned over the years and where do you see it going in the future?
Right now I feel like I've got two things going on. I don't know if it's to do with getting older but it's just all about comfort. These NMDs are actually perfect, stylistically they're sick but this Boost technology that you've got with the Yeezy Boost and the Ultra Boost are perfect because I can just wear them all day, especially now I'm on tour. I feel like I'm dressing for comfort and relaxed and sporty but then I'm also into getting my own bespoke suits made, for a different kind of night out. Funnily enough, I went to a producer that's here today, Fraser T. Smith's birthday dinner recently and I had my Church's on, trousers, shirt and a blazer – but I was doing Eskimo Dance the same night and didn't get time to change. So I went to Eskimo Dance (long-running UK live Grime cypher event) in London straight from the party in that outfit. When Ghetto saw me, he was like, and 'What are you doing?' I just went on the stage like that and performed "Garage Skank". It was a bit restricting but it was a vibe.