'The Hunger Games' Costume Designers on Their Roots in the NYC Club Scene
Meet the men responsible for styling Katniss, Britney and Bowie.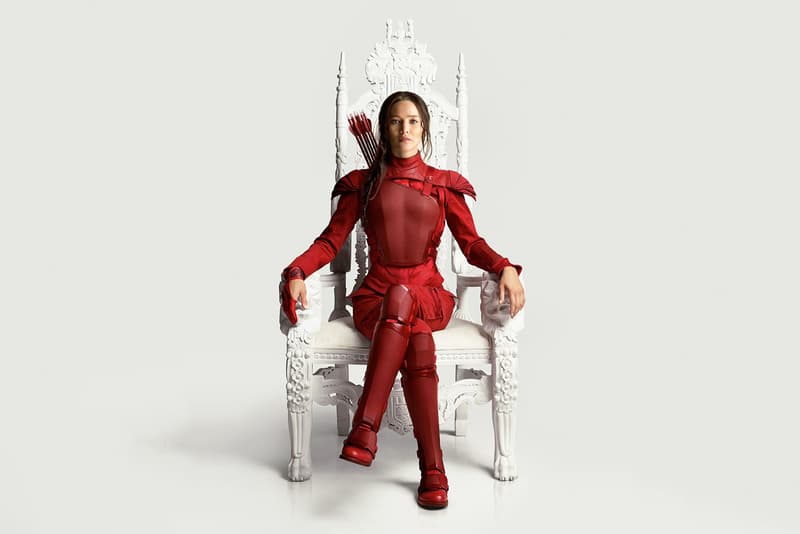 As one of the most successful teen fiction franchises in the history of the genre, The Hunger Games was hugely influential across pop culture, literature and even politics. The world of fashion was hardly exempt from its pull, and when the series culminated in the finale of Mockingjay: Parts 1 & 2, fashion enthusiasts worldwide were captivated by the range and breadth of the films' costume design, which featured everything from the worn-and-torn Americana-inspired garb of the suppressed District rebels, to the repulsively extravagant finery of the Capitol dwellers, and of course, the streamlined Mockingjay armor donned by Katniss Everdeen herself.
The ensembles of the last two installments were the work of Kurt and Bart, who have a long and storied resume in costume design. With their beginnings in New York's infamous club scene of the 1980s — where legendary figures such as Andy Warhol and Jean-Michel Basquiat became fixtures of Manhattan's underground society — the dynamic duo have gone from strength to strength, designing in turn for musical icons such as David Bowie, Ozzy Osbourne and Britney Spears, before moving into the world of film, where they applied their talent to notable titles like Step Up 3D, It's Kind of a Funny Story, Stoker, and Dallas Buyers Club, for which they were nominated for the Costume Designer's Guild Award for Excellence in Period Film.
We took the opportunity to sit down with Kurt & Bart to talk about the electric atmosphere of NYC's infamous '80s club scene, the difference between designing for music and film, and the process behind fleshing out a dystopian world through the medium of fashion.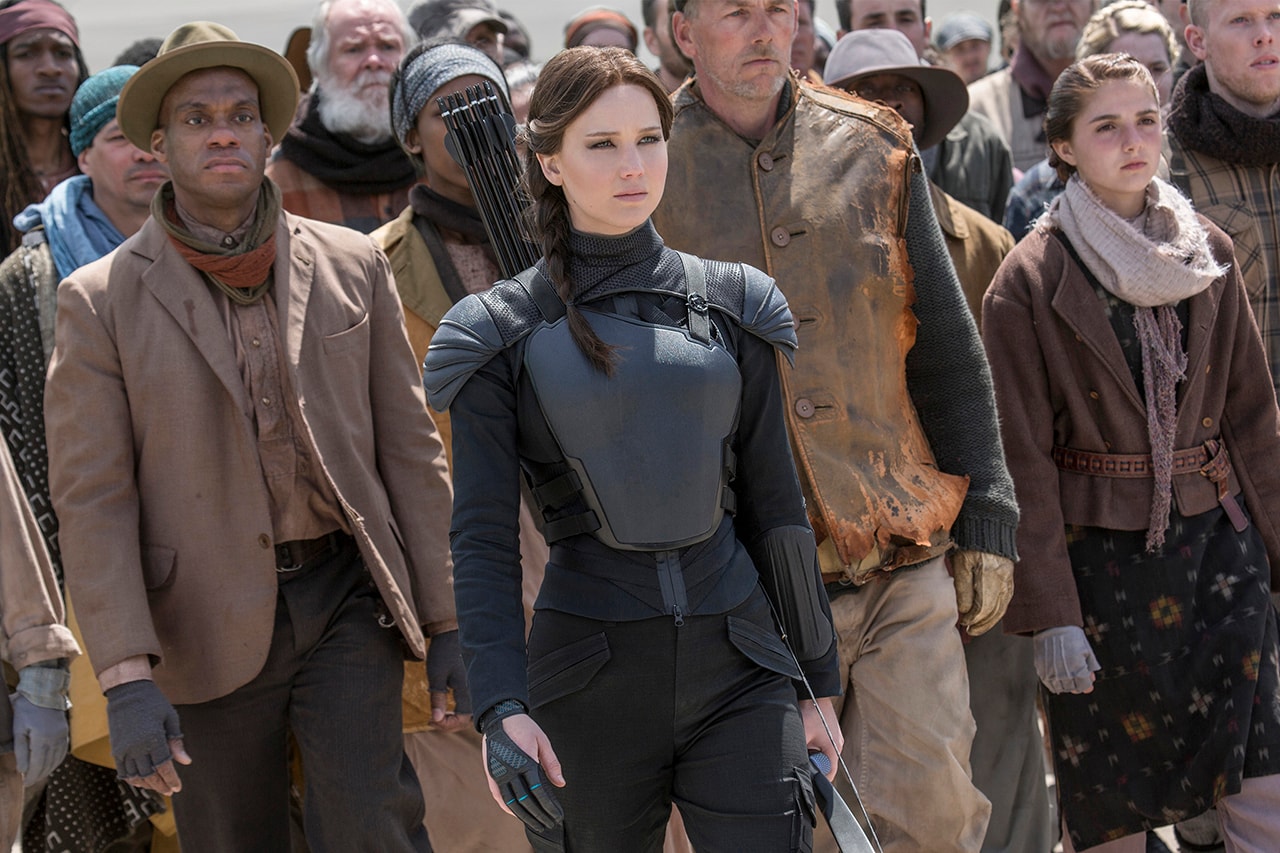 How did you get started in costume design for the film and music industries?
Bart: Our path to costume design wasn't exactly a straight line, but was really organic. We met in Denver in 1983 and it was a time when if you looked different, it meant you would get yelled at, or have things thrown at you from passing cars. We were making our own clothes and making a fashion ruckus. There was an underground scene and there was strong connection between the music and art and fashion. Without the Internet, it was monthly magazines like i-D, The Face and Details that were our connection to culture. New York was a magnet.
Kurt: We moved to NYC in 1986 with aspirations to become clothing designers and had a small line called Design Asylum that we sold at places like Patricia Field and 109 St Marks. It was more individual pieces than a full line and I think once we realized we had to actually produce the items to fill our orders, we became less enamored with the whole thing! Ha!
During this time we worked at an the animation company that produced Pee Wee's Playhouse which was really our introduction to commercials, video and film. It was young company that couldn't always make payroll but they gave you hands on experience and a lot of creative freedom. We designed costumes for both puppets and people, directed stop motion animation and did all kinds of work. We even painted animation cells. It was that analog. Into the '90s we began to focus on styling and did a lot of commercials and music videos during that decade.
What did you learn in the NYC club scene of the '80s and how has it affected your work since?
Bart: The NYC club scene was such a cool time. It was still the era of door policies that dictated style and promoters that cultivated a following of fashion freaks. There was a cross section of punk, electronic, house and disco happening. Getting dressed and going out every night was a form of society and it was also a sort of outsiders family, especially in the gay community. It was very creative and collaborative, with everyone working on each others projects or performances. It produced a lot of visual content and a lot of it had short lifespans — some images only lasted for the length of a song on a stage but they are indelible in my memory. I think its those indelible images and creative flashes that can't help but continue to impact how we look at or interpret things.
Kurt: NYC was such a magical place in the '80s. It was a gathering of misfits from all over the world all being creative and going out and expressing themselves through fashion, music and art. I think we mostly just learned to work hard. We went out almost every night, but held down full-time jobs and worked hard at both our day jobs and our "nightlife career." Most of all, I think we learned how important individuality is and how important it is to express that, in whatever manner that may be. I think being a part of that scene has allowed us to utilize the amazing talents of many of our friends from back then and incorporate that into our work and vision over the years.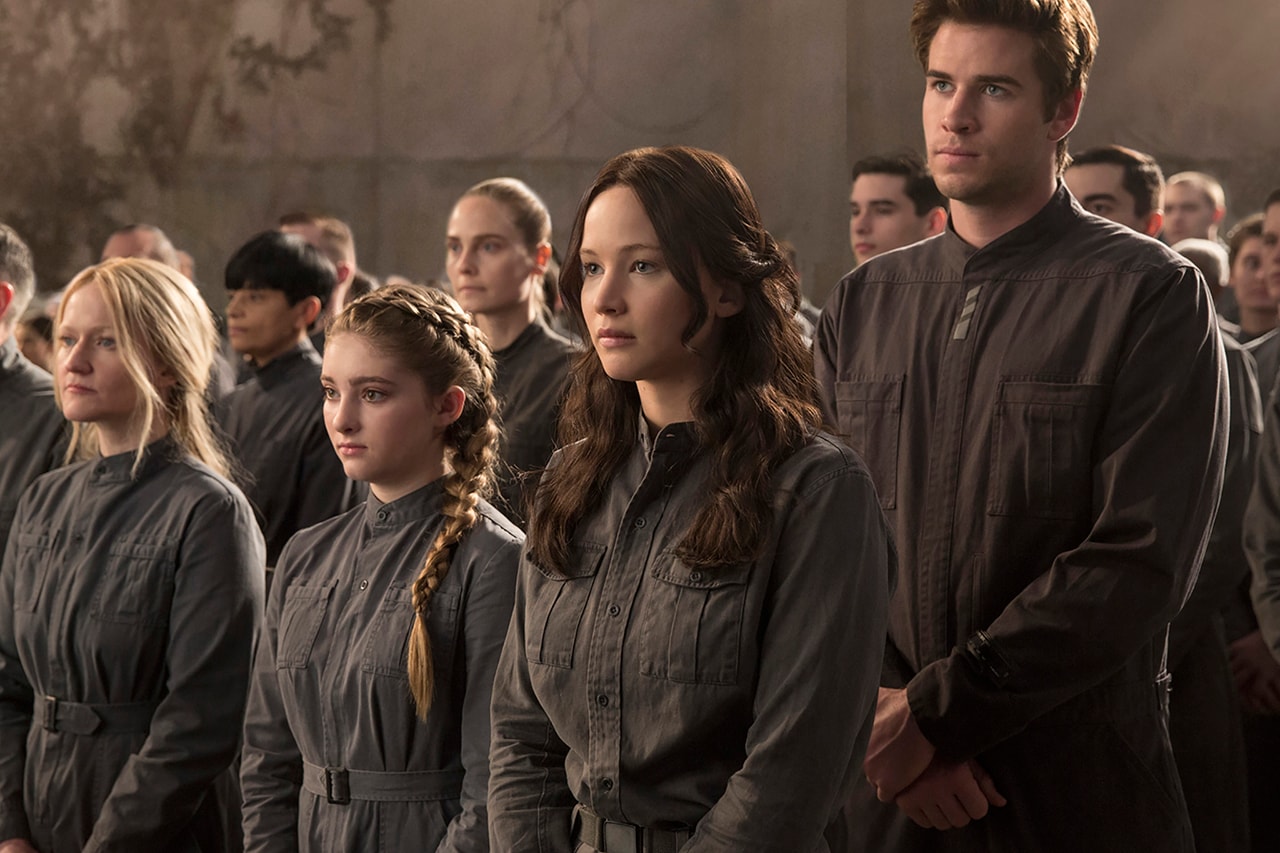 Your credits span a diverse range of films, from Step Up to comedy and film noir. How do you go about choosing your projects?
Kurt: I think we have always just gone with our gut. The script has to strike a chord first and foremost, and I think we have chosen different films for different reasons. One script may make you laugh, one may star an actor you love, one may touch you very deeply on some level and those are the types of projects you can find passion for. Dallas Buyer's Club was one such project. We hadn't even read the script and knew it was something we wanted to be a part of. Not only because it dealt with AIDS epidemic and a very real time in our lives, but also the dynamic of the whole cowboy thing which we grew up with in Denver and knew that era pretty well.
Bart: Some projects you choose and some of them choose you. We have been really lucky to connect with some incredible filmmakers. Working with a stylized and exacting auteur director like Park Chan Wook was a completely different experience to working with someone like Francis Lawrence who tells big stories with epic visuals. It's the process of getting to know a director and how you can help them tell their story that is a new and exciting journey every time.
Can you walk us through the process of costume designing? How do you go about immersing yourself in the characters world?
Kurt: It always starts with the script and then creative meetings with the director and then other key people like the production designer and the director of photography. Research is also a huge part of it and is so much easier now with the Internet, but books are still great to immerse oneself in. It is so fascinating to try and figure out who someone is and why they dress how they do, or what little idiosyncrasies make up how a person puts themselves together. The actor plays the biggest role of all and that point during fittings with an actor where you start to see a character click is the best part of our job.
How did you draw on the dystopian world of The Hunger Games for inspiration? Did you see any parallels wit the current fashion climate?
Bart: Like any project we approached Mockingjay with massive research. Already an established franchise, Mockingjay was a completely new terrain set in District 13 where all the resources and energy have gone into mounting a revolution and staging a rebellion. We looked at austerity measures in the UK during wartime, the rationing of materials including pleats and buttons, creating unisex clothing that spoke to utility as much as purpose. The real parallel design story were the costumes of the tactical military force, which was something we hadn't designed before. We looked at a lot of historical and contemporary high performance tactical gear but we also looked to fashion. UK designer Aitor Throup was someone whose work we had long been fans of. He has such an innovative approach and images of his work kept surfacing as we were collecting visuals so we reached out to him. Collaborating with Aitor was really cool because there was a real shared philosophy about functionality leading the design process that resulted in a really lean fighting force that felt authentic and futuristic at the same time. We loved that collaboration.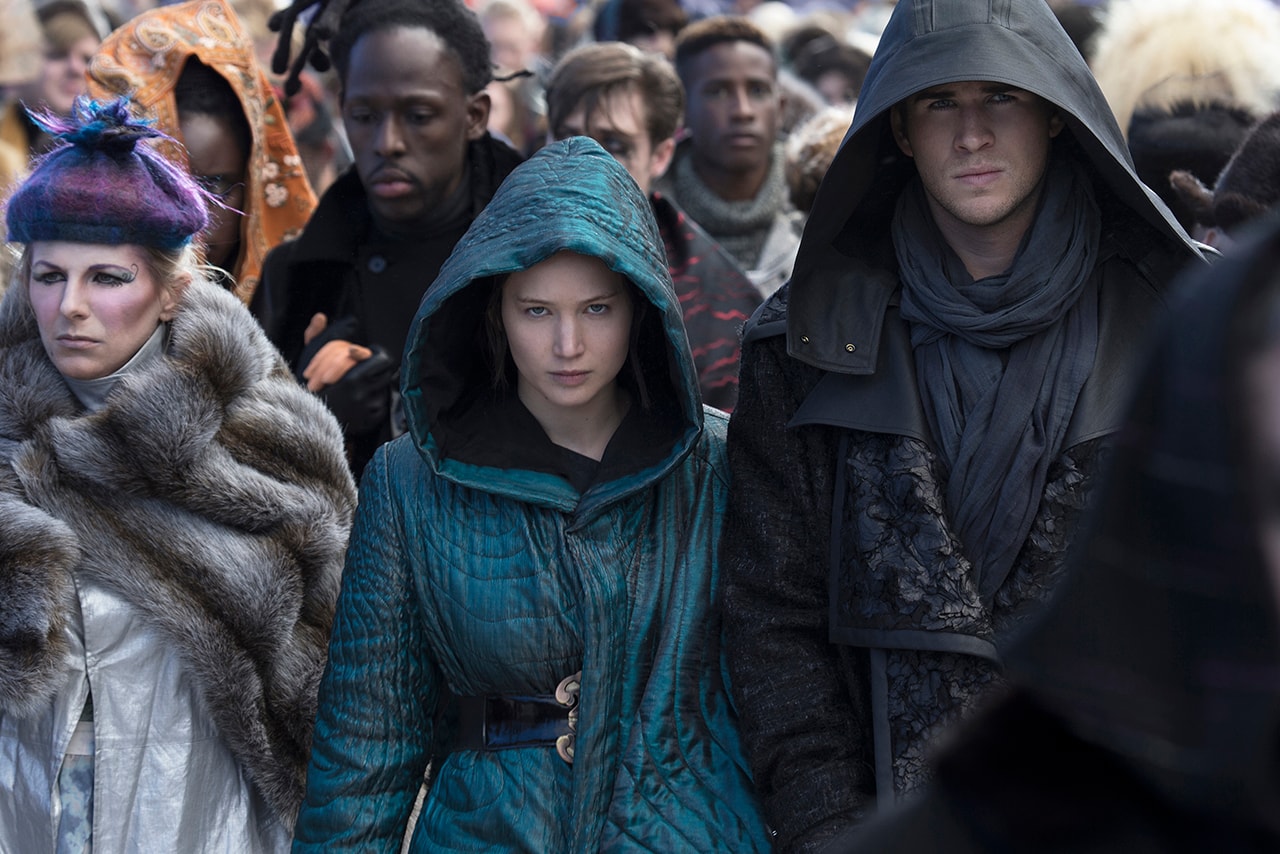 In what way have you seen film costume design influence trends in fashion?
Kurt: This is something that I think is actually less tangible than saying "a blockbuster movie makes a certain brand of sunglasses blow up." There is something new happening in the ways that fashion, street culture, life and film inform and impact each other. Immersive research has always been part of the process and we used to spend days in libraries and book stores like the Strand and Rizzoli. Technology and the Internet have changed how we research. The volume and flow of visual information is massive with bloggers and Tumblr refining and curating the flow. Current global events have never been so well documented or accessible. Fashion which used to be niche and elitist is now viewable in real time from anywhere in the world. Young designers and artists that never had venues or a voice now have a platform. It's exciting for us to discover and work with emerging talent. Mockingjay and the look of the Capitol was a great opportunity for us to work with young designers that we found through sites like Not Just A Label.
Bart: Some of these designers are young enough that they were influenced by the books and the first film. Fashion, film, art, music, all informing and influencing each other, not to mention that flow into how people act and react to what is happening in the world and how they choose to dress and represent themselves. It's really exciting to be part of a dialogue that continues to change as our world changes.
You've worked with big names like David Bowie, Ozzy Osbourne and Britney Spears. What kind of considerations go into dressing these icons?
Kurt: They are all different of course, but the best artists are the fearless ones like a Bowie or even a Britney. It really depends what the project is. Music videos were always great fun and you could really go off sometimes if the artist was into it. Ultimately, you have to be able to gauge what type of artist they are. Are they willing to take risks? Are they looking for a new look? Do they want to make a statement or just look nice? Personally, we always liked working with artists that wanted to shake things up a bit.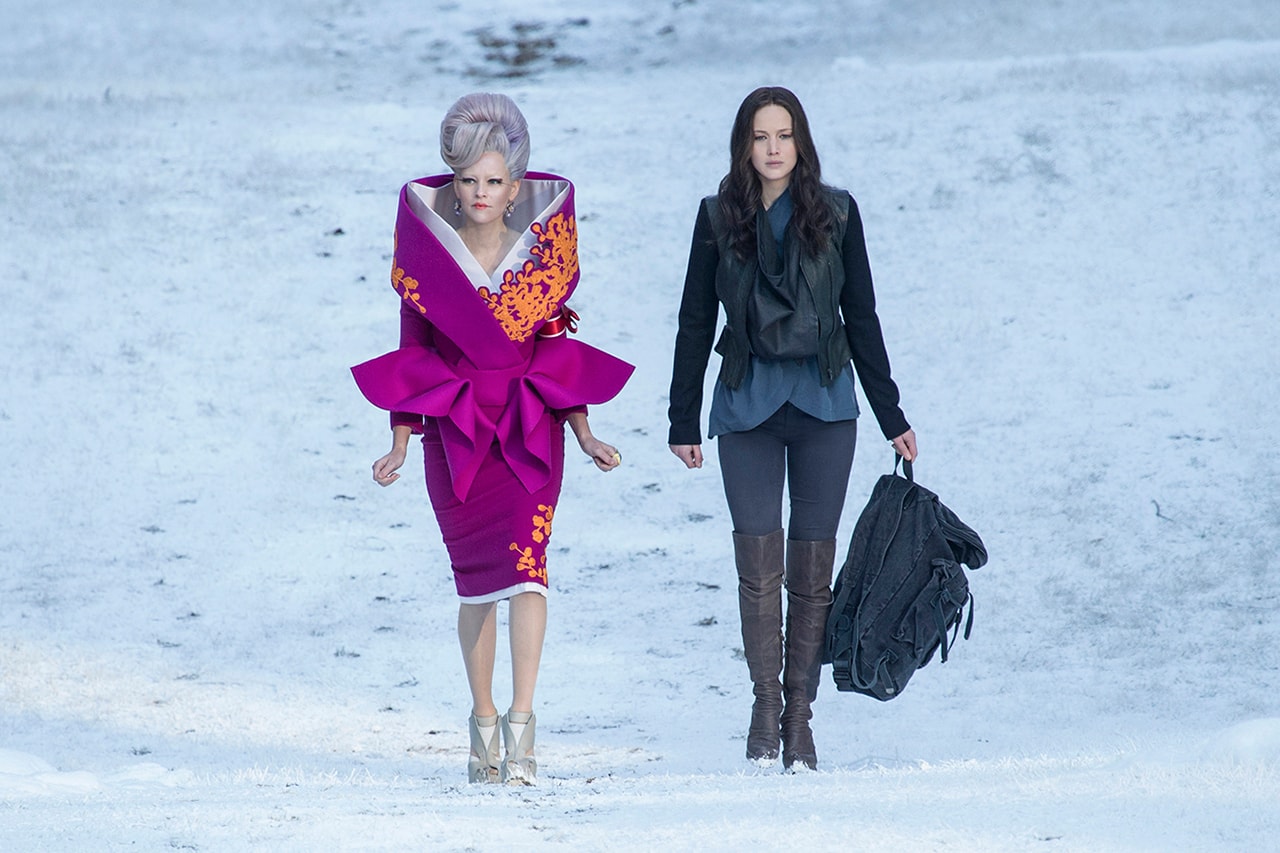 How does costume design for film differ from design for music?
Kurt: I think the biggest difference is that you are creating character in film, [whereas] with music artists you are really trying to make that person individual in a sea of other artists trying to do the same thing. Also for us, styling [musicians] eventually became a bit disposable. The Internet has only made that consumption even more rabid. I think that is why making the transition to film design has been so rewarding for us. We are still doing what we have always done, but its on another playing field and we absolutely love working closely with actors to discover who that person on the page in black and white is.
Would you ever consider making the jump from costume design to fashion?
Bart: It's funny because there used to be a little snobbery between fashion and film, but now I feel like there is a new respect for each other — for us, they are integral to each other. Having been stylists for so long, we have always had a huge respect for fashion designers. I think that is why we have always enjoyed collaborating with them and continue to do so on films. The idea of an "inspired by" line for a film isn't as interesting as doing something like our friend and fellow costume designer Arianne Phillips did with her Kingsman line with MR PORTER. I think there is a real interest from fans to actually be able to get their hands on something that was actually in the film. There are so many new ways that fashion and film can work together that we would love to explore.
---
The Hunger Games: Mockingjay – Part 2 has been released as part of a Blu-Ray combo pack, available for purchase online here.