This Spanish Residence Embeds Reptilian Waveforms Into the Landscape
Architectural design flung from outer space.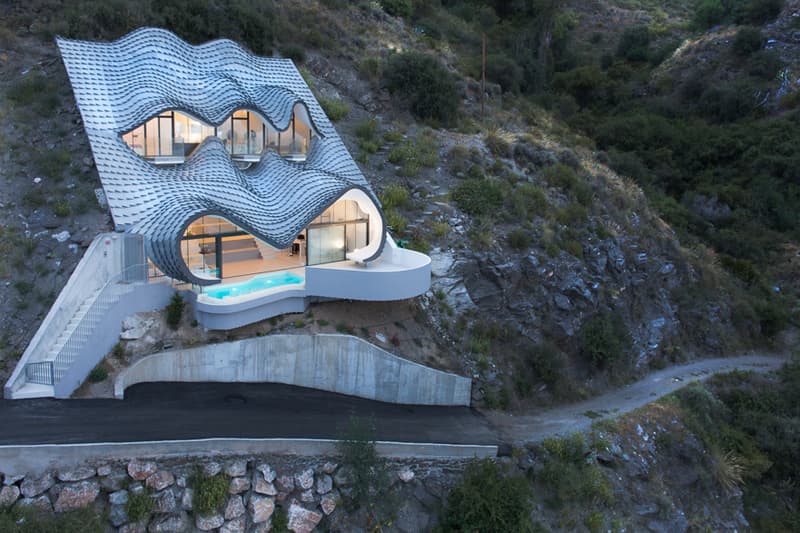 1 of 8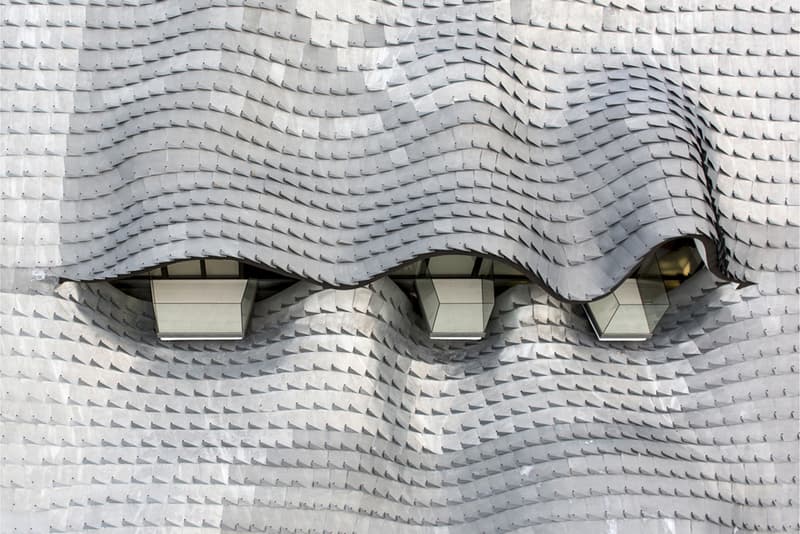 2 of 8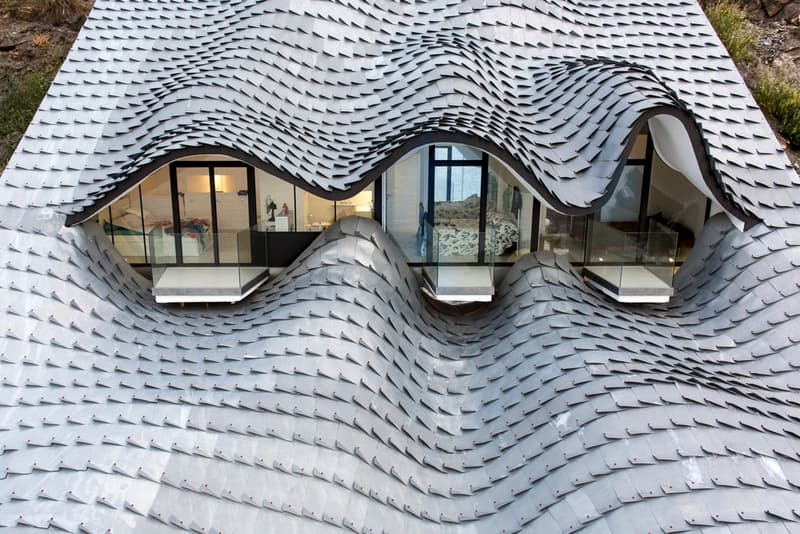 3 of 8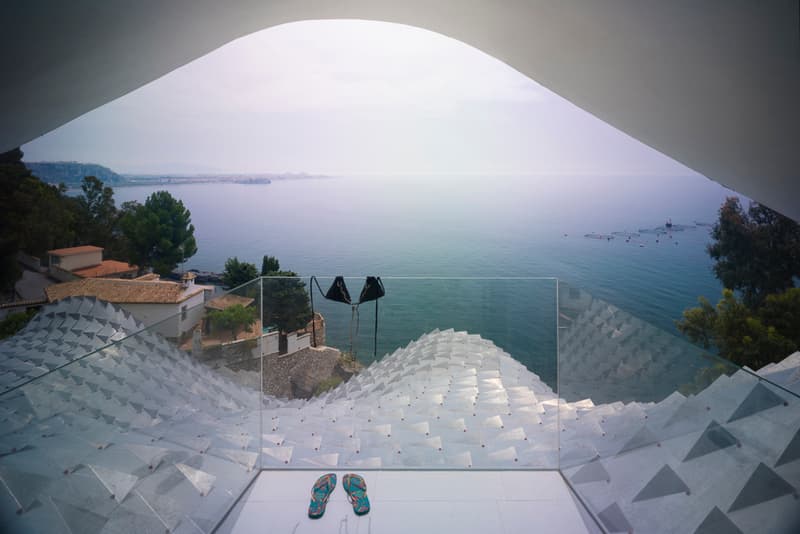 4 of 8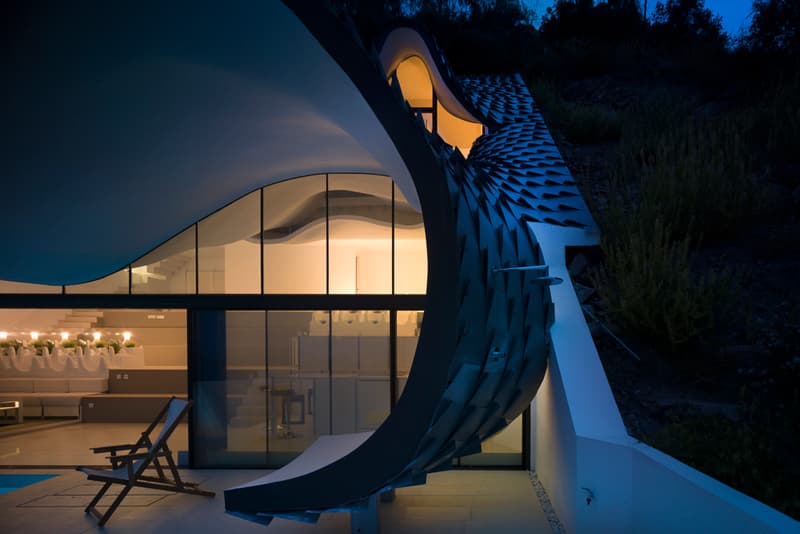 5 of 8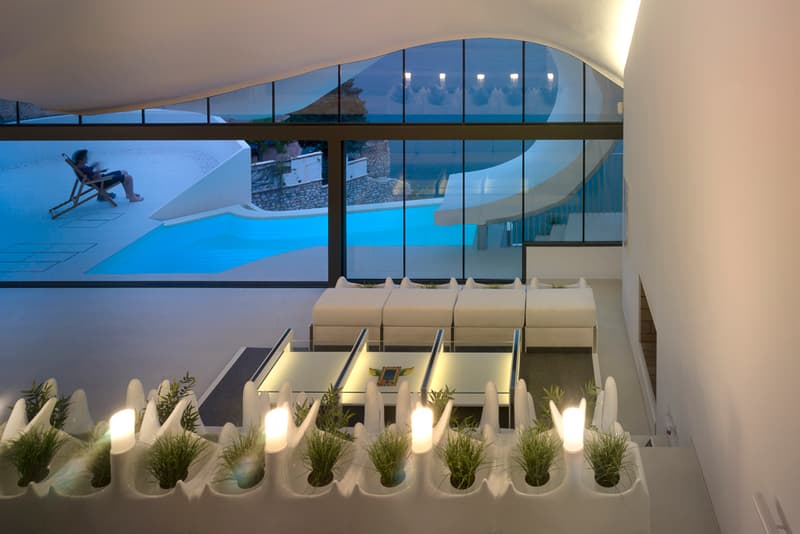 6 of 8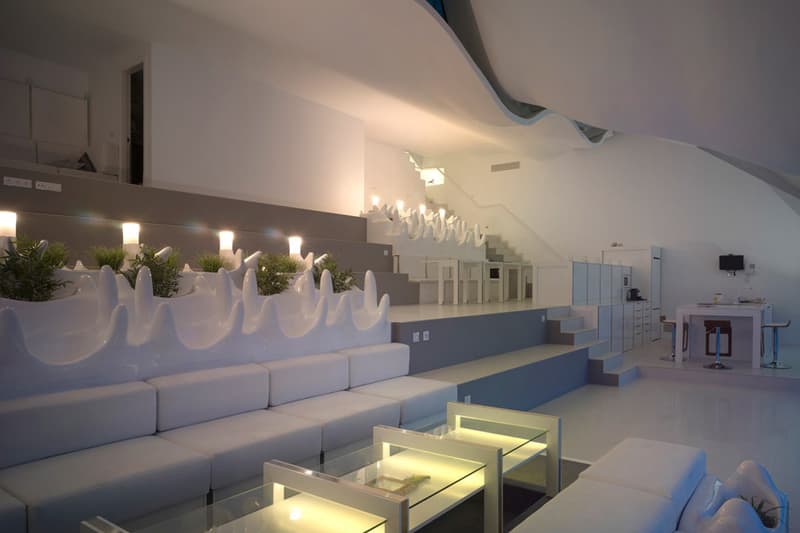 7 of 8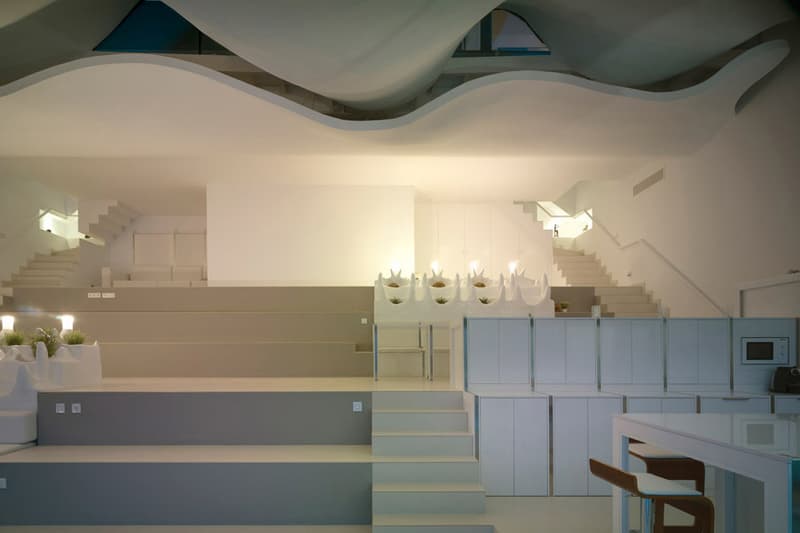 8 of 8
Madrid's GilBartolome Arquitectos has created a conversation starter amongst the architecture world with the Casa del Acantilado, a private residence near Granada that features a zoomorphic facade embedded into a hillside overlooking the Mediterranean. Housing a couple and their child, the provocative design features a two-storey interior with three bedrooms and their respective balconies situated up top and a multi-tiered living room that looks past a swimming pool to unobstructed views of the sea.
Its cave-like design draws from the tradition of the region, and burrows into a 42-degree incline to provide a cooling effect in summer, and vice versa during winter. The distinctive roof, meanwhile, was made using a handcrafted formwork system and efficient, deformable metal mesh, covered with handcrafted zinc scales that are designed with one corner flipped up to catch the sunlight. The effect is a mesmerizing example of architectural design, fusing the landscape with the reptilian forms of nature.