'Batman: The Killing Joke' Film Adaptation to Star Kevin Conroy & Mark Hamill
The old 'Batman: The Animated Series' co-stars reunite to lead the adaptation of Alan Moore's iconic graphic novel.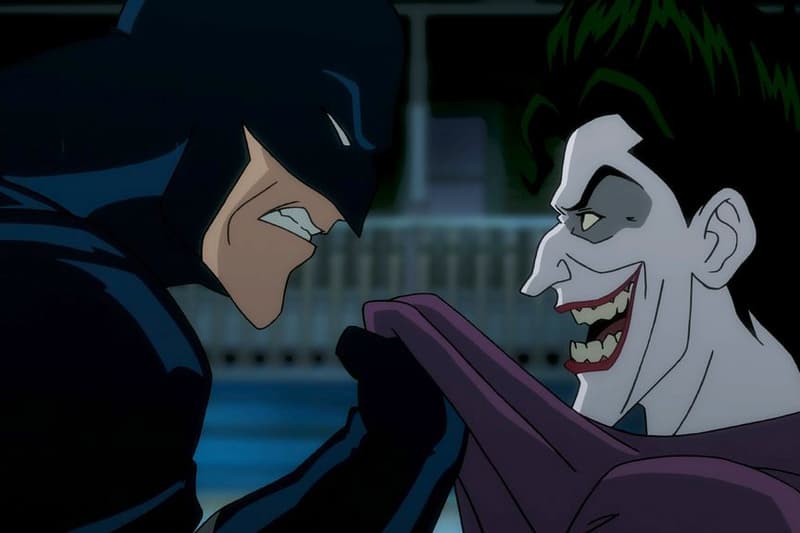 Though he will always be best known as Luke Skywalker, Mark Hamill has long been the voice of the Joker (in animated television shows and films, not to mention the Arkham video game series) and has put in a performance that ranks up there with both Heath Ledger and Jack Nicholson's takes on the Clown Prince of Crime. Now Hamill will be taking up the mantle once again, starring as the Joker in the long awaited film adaptation of Alan Moore's (Watchmen, V for Vendetta, From Hell) iconic 1988 graphic novel, Batman: The Killing Joke. And not only is Hamill on board, but so is Kevin Conroy (who starred as Bruce Wayne/Batman alongside Hamill's Joker on Batman: The Animated Series — considered to be one of the greatest cartoons of all time — and in the aforementioned Arkham games). Following confirmation by Comic Book Resources, Hamill himself took to Twitter yesterday to back up the news, even sharing the first image from the in-the-works flick.
For those that don't know, The Killing Joke has long been the go-to for Joker source material, providing a tragic backstory for the character while also laying the groundwork for Oracle following the shooting and paralysis of Gordon's daughter, Barbara, at the hands of the iconic villain. An Eisner Award-winner, The Killing Joke's dark tone — which may result in an "R" rating for the animated film adaptation — has undoubtedly had an effect on more recent portrayals of the character, not to mention the DC universe as a whole.
Batman: The Killing Joke is currently set to premiere at Comic-Con in San Diego before seeing a release later in the summer.