Cocktails and Iconic Art Collide During Art Basel Hong Kong
Hong Kong contemporary bar The Woods reinterprets the likes of Damien Hirst, Jeff Koons and Andy Warhol.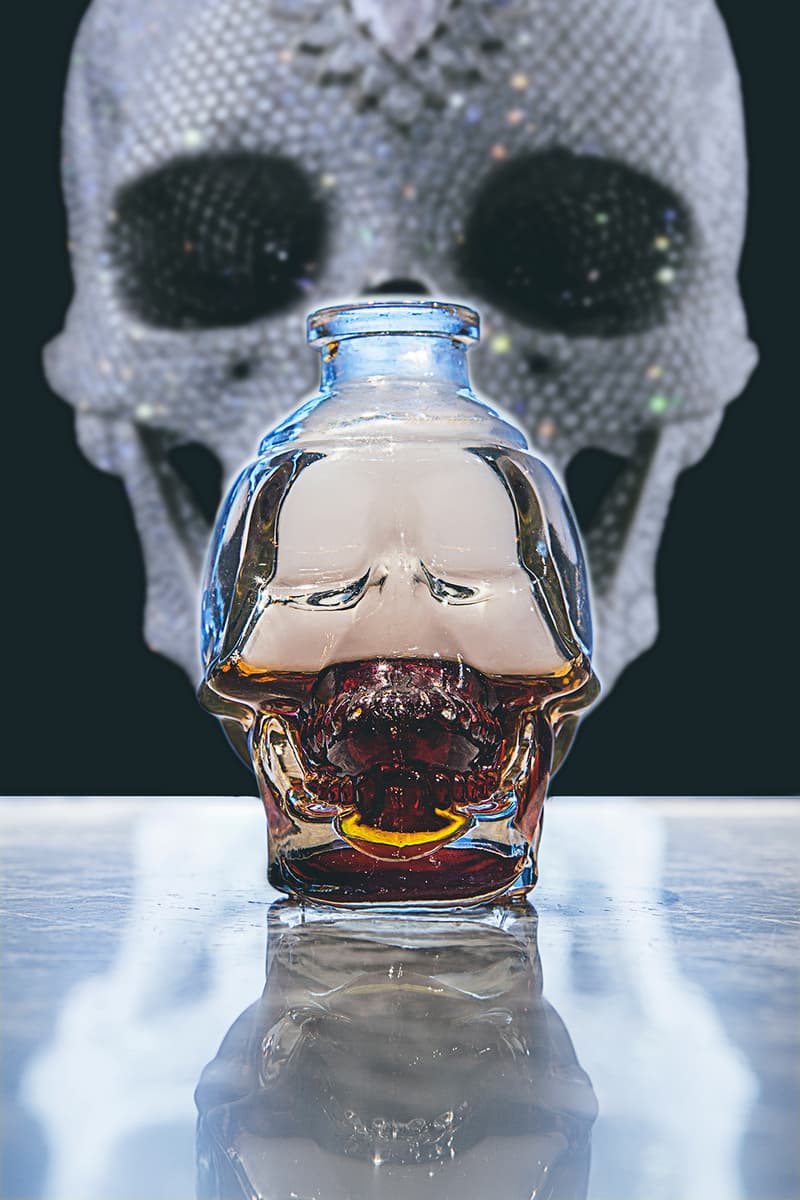 1 of 6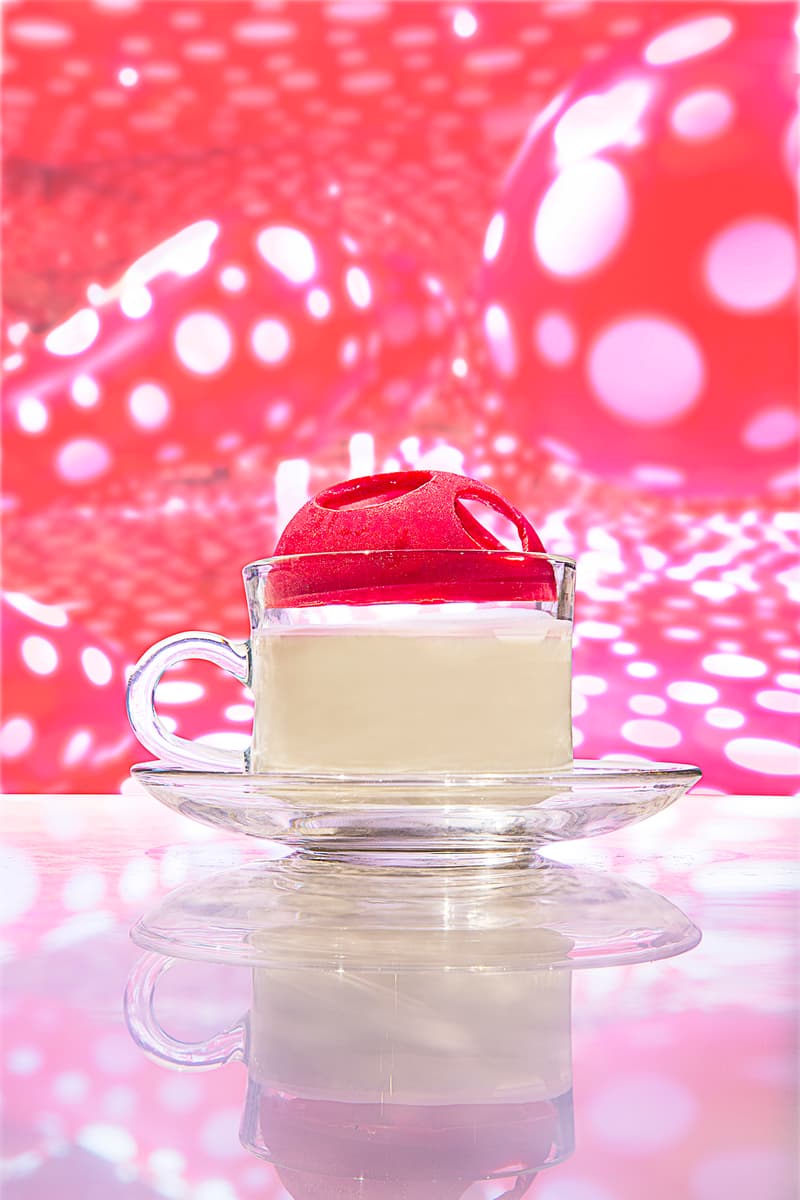 2 of 6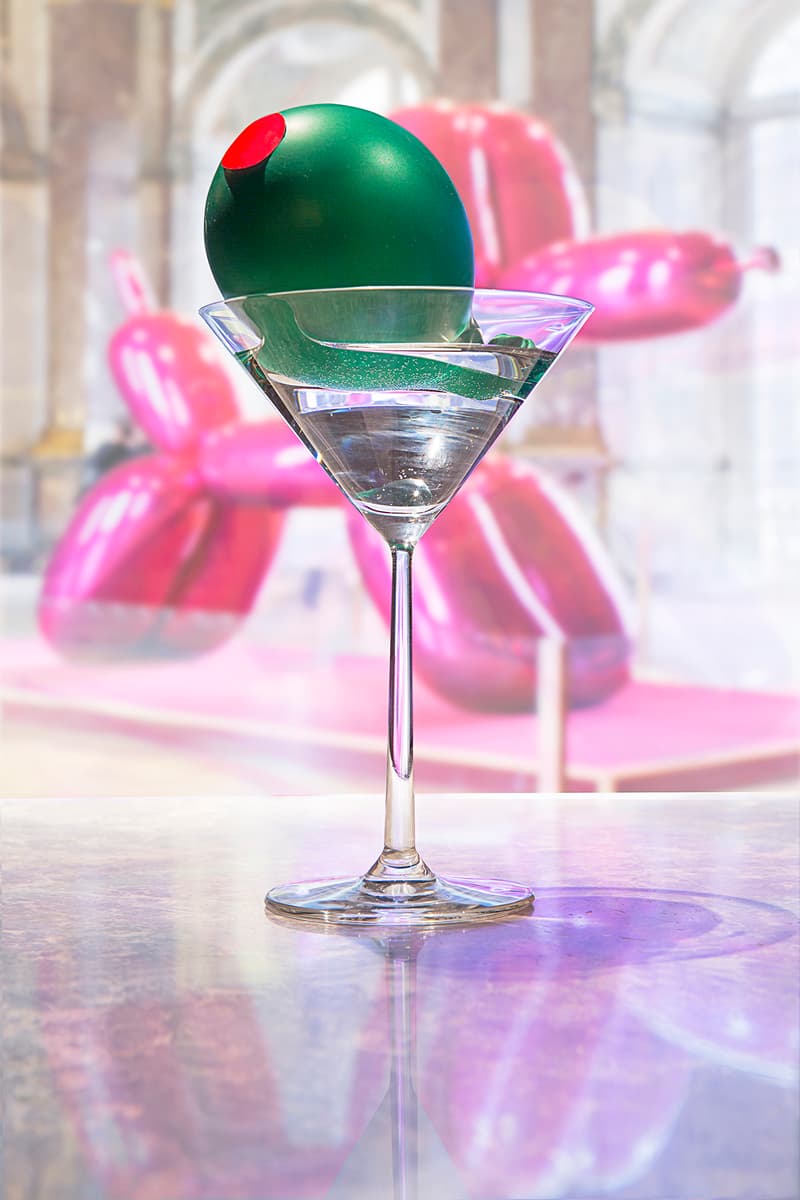 3 of 6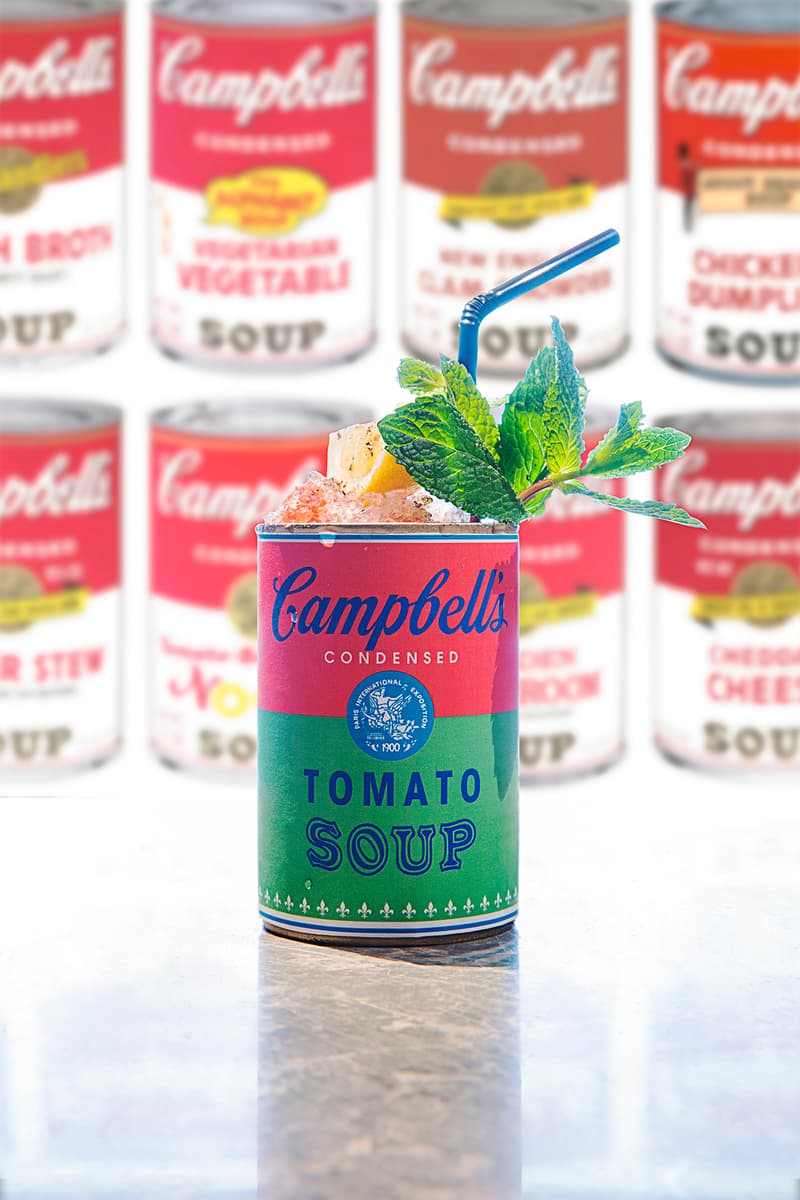 4 of 6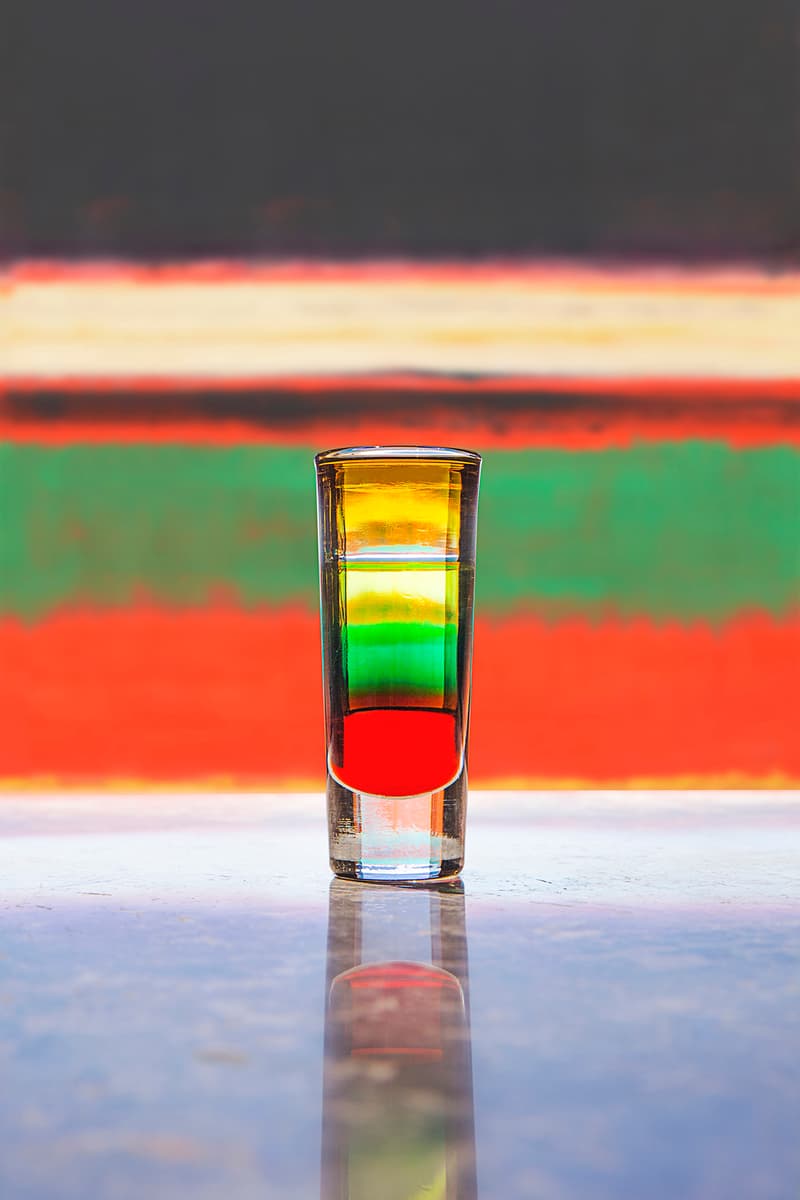 5 of 6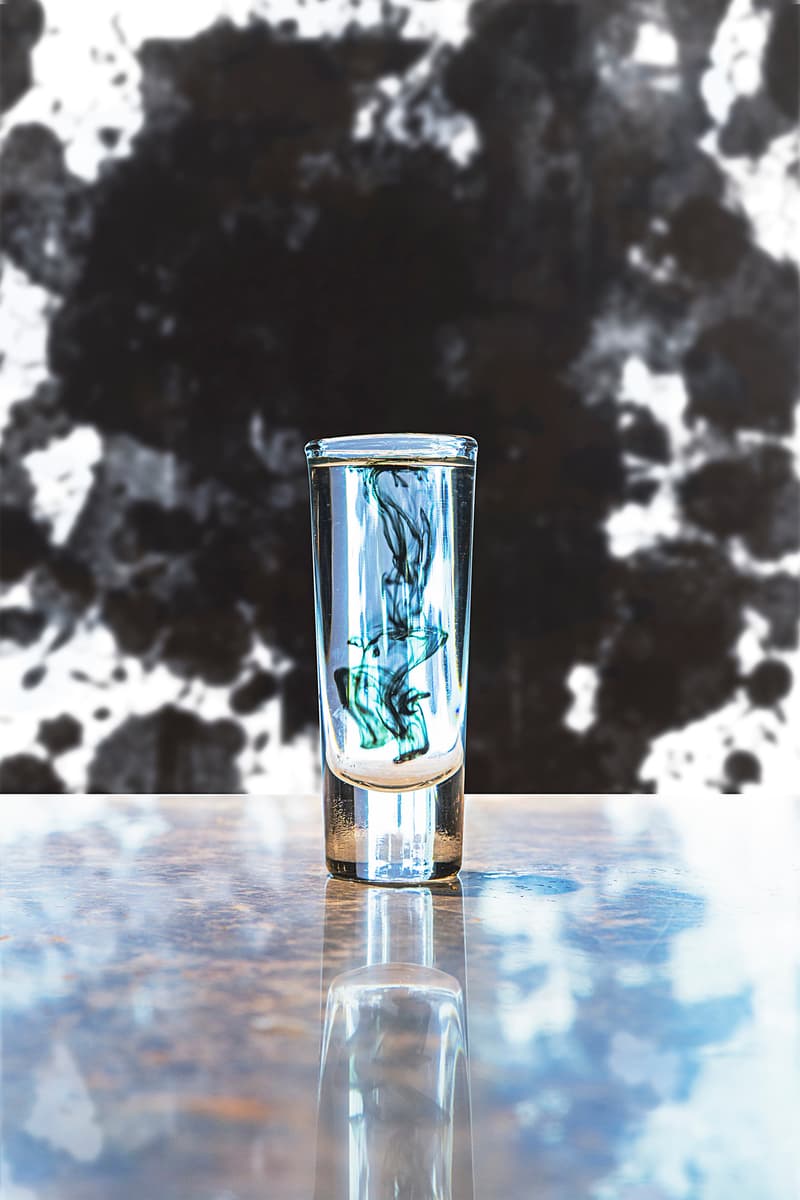 6 of 6
Cocktails are a dime a dozen at any drinking establishment worth (and not worth) its salt, but a new breed of bars have been taking the mixology scene by storm in recent years, catering to a well-heeled clientele that look for something a bit more substantial than your average Long Island Iced Tea. Indeed, the mixological magic that takes place within these bars often blurs the boundary between art and cocktail, offering a holistic experience that not only confers a joie de vivre to your night out, but goes so far as to reconfigure your culinary palate.
Taking the concept of cocktails as art quite literally is The Woods, located in Hong Kong's Central district. While its menu focuses on seasonal, Oriental-inspired artisanal concoctions for most of the year, it is during Hong Kong's informal Art Week — where the two major art fairs of Art Basel and Art Central coincide — that the bar unveils a selection of cocktails that directly translate the essence of the most famous modern and contemporary artworks into cocktail form. Now in its second year, the cocktail series feeds on the art-fuelled frenzy that the city is consumed by during that one week, drawing on the hallucinatory polka dots of Yayoi Kusama, the gruesome opulence of Damien Hirst, and the dazzling banality of Jeff Koons to entrance bar-goers coming directly from a full day of art appreciation.
On the eve of Hong Kong's biggest art event of the year, we talked to The Woods founder, Victoria Chow, on the intersection of art and mixology, the process of developing cocktails, and what goes into a top-notch drinking experience.
1 of 3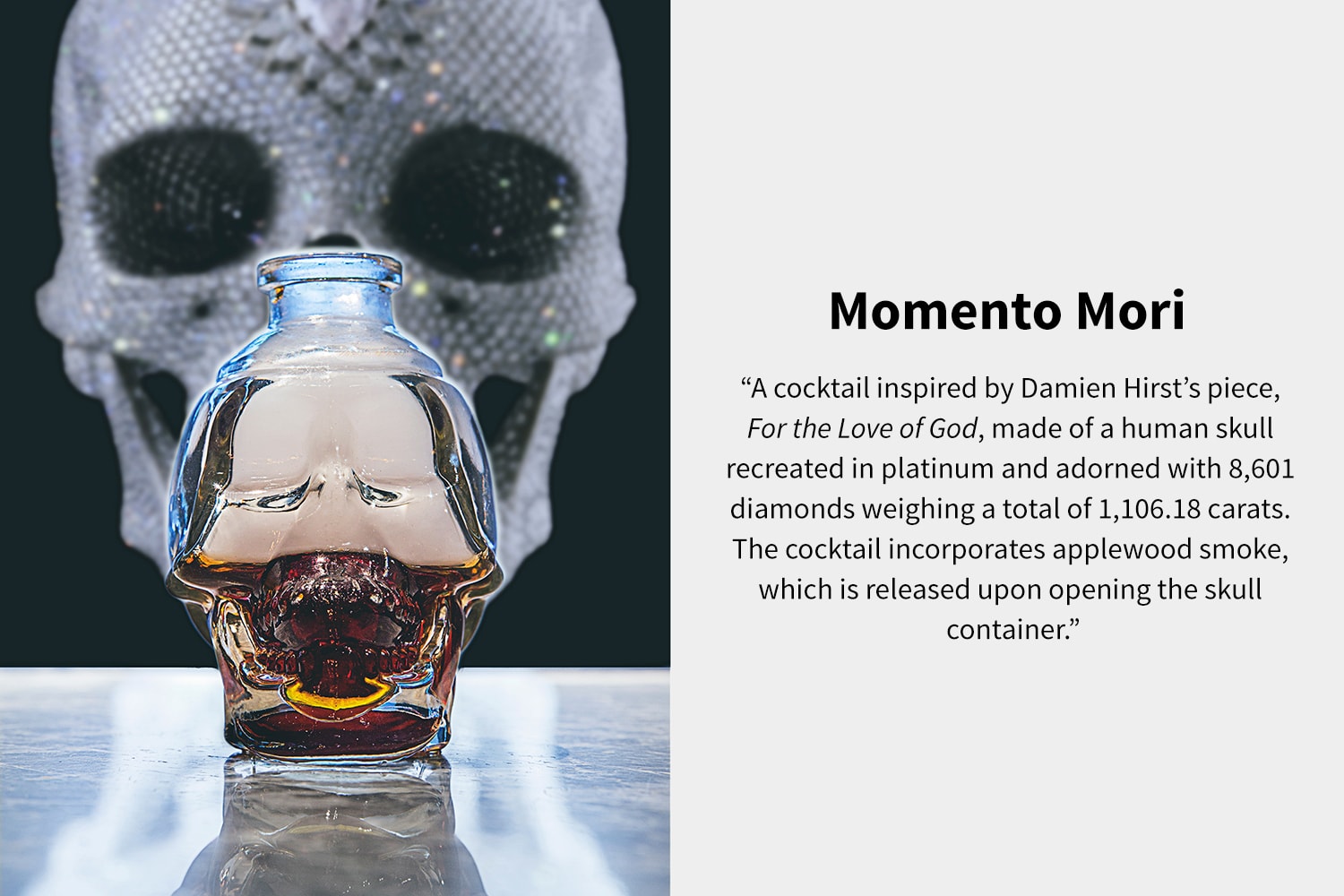 2 of 3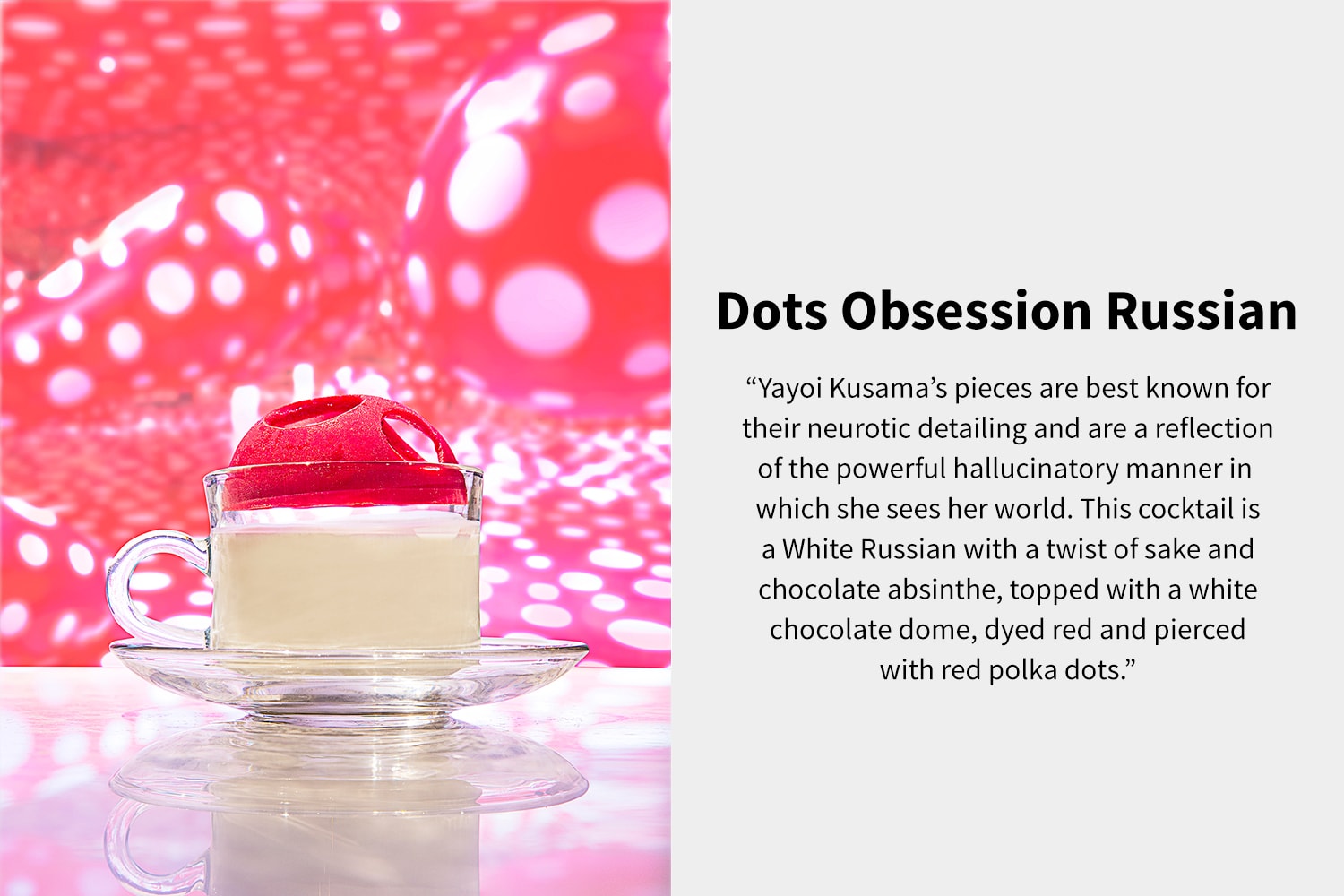 3 of 3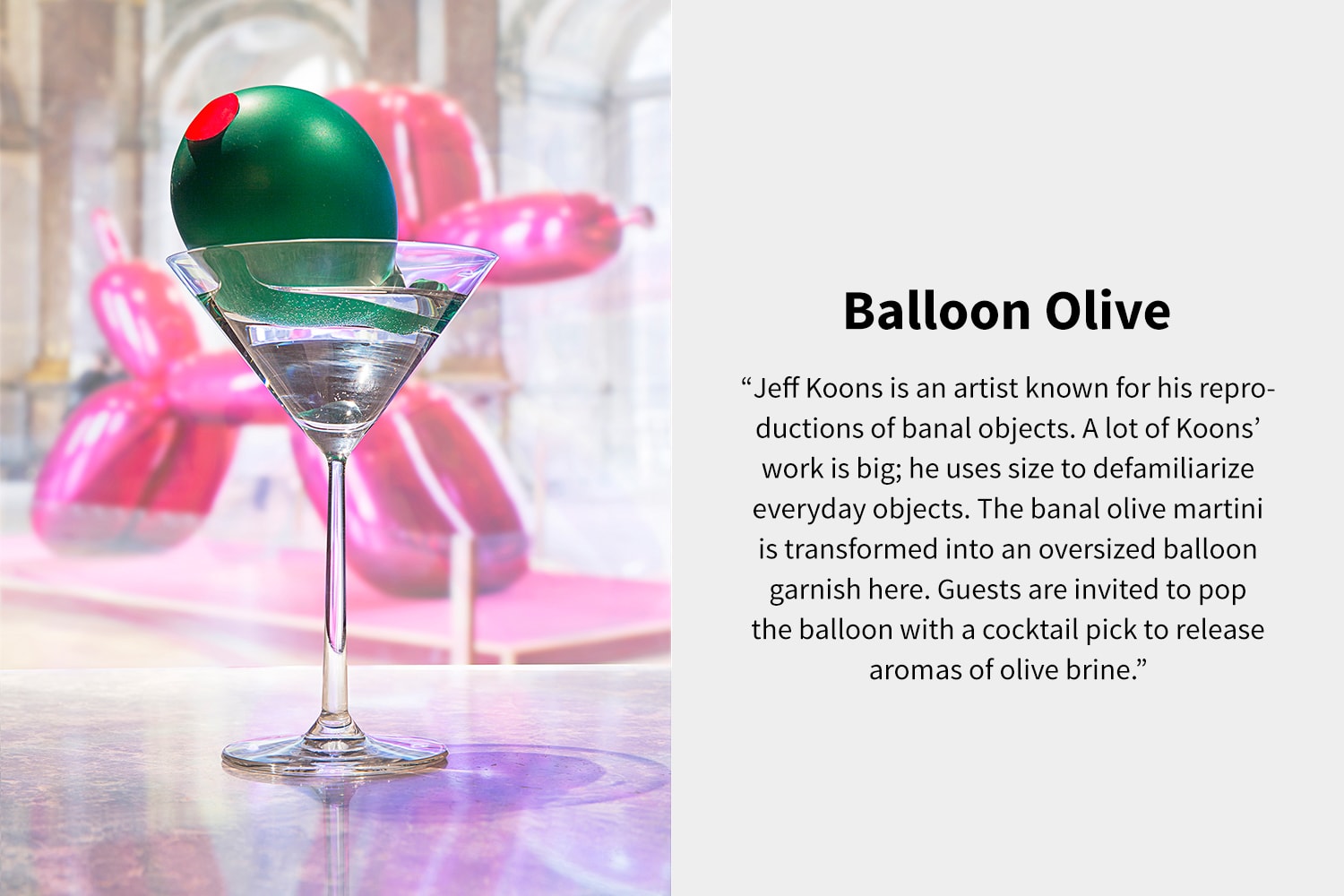 What initially inspired you to put art and cocktails together?
The whole concept of The Woods has always been based around defining art, design and aesthetics, and combining that with food and beverage, cocktails in particular. It was a natural fit to do something special for Art Basel — usually we're not that on the nose with our incorporation of art — but it's a great time of the year for us to play around and be a bit more creative and out there with our drinks.
Some would say that mixology is a form of art in itself, and bartending, a performance art. Does that philosophy fit into how you envisioned The Woods, and how?
We definitely saw mixology as a culinary art, the same way that a fine dining chef designs a beautiful dish — you have to think about what it looks like, how it's presented, how it's described, and all the ingredients that go into it. We saw that the same thing could be applied to cocktails. You need to know the source of ingredients, the appropriate glassware, how it's plated, and how it's served and described to the customers. As for the performance art aspect, we love it when the guests can watch the bartenders make the drinks, and while they make it they can also explain everything that's going into the drinks, so it gives guests a much more well-rounded understanding of what they're drinking. A lot of people are surprised when they make a reservation that it's at the bar, but they realize after the meal how important it is to get to watch and be involved in the whole process.
Walk us through the process of coming up with these cocktails.
Leading up to Art Basel, I personally start thinking about artists that are talked about a lot nowadays, and who are visually inspirational in terms of translating it into a drink. As much as I love using conceptual ideas, in reality it's the visual elements that are the most eye-catching and attractive to our customers. With that in mind, I usually write down a list of artists that I'm inspired by, and who I think the public is now very much influenced by. After narrowing it down, we open it up to the bartenders and the marketing team and we all discuss how to incorporate these identities into a cocktail. Usually, we're inspired by seasonal flavors and produce, but when it comes to Art Basel we're more inspired by the visual, so we start with that and work backwards.
How did you choose the ingredients once you came up with the idea?
There's some that's pretty straightforward. When we did the Warhol, his most iconic works are the Campbell soup cans, so it makes sense that you would want to use tomato somehow. We also found little things, like how Andy Warhol's favorite beverage of choice was Jack Daniel's, so we used that to make a Bloody Mary for his drink. Some of it can get a little conceptual, too. For the Jeff Koons cocktail this year, we wanted to enlarge an olive to make it look a little ridiculous, but with that, the obvious choice was a dirty martini.
1 of 3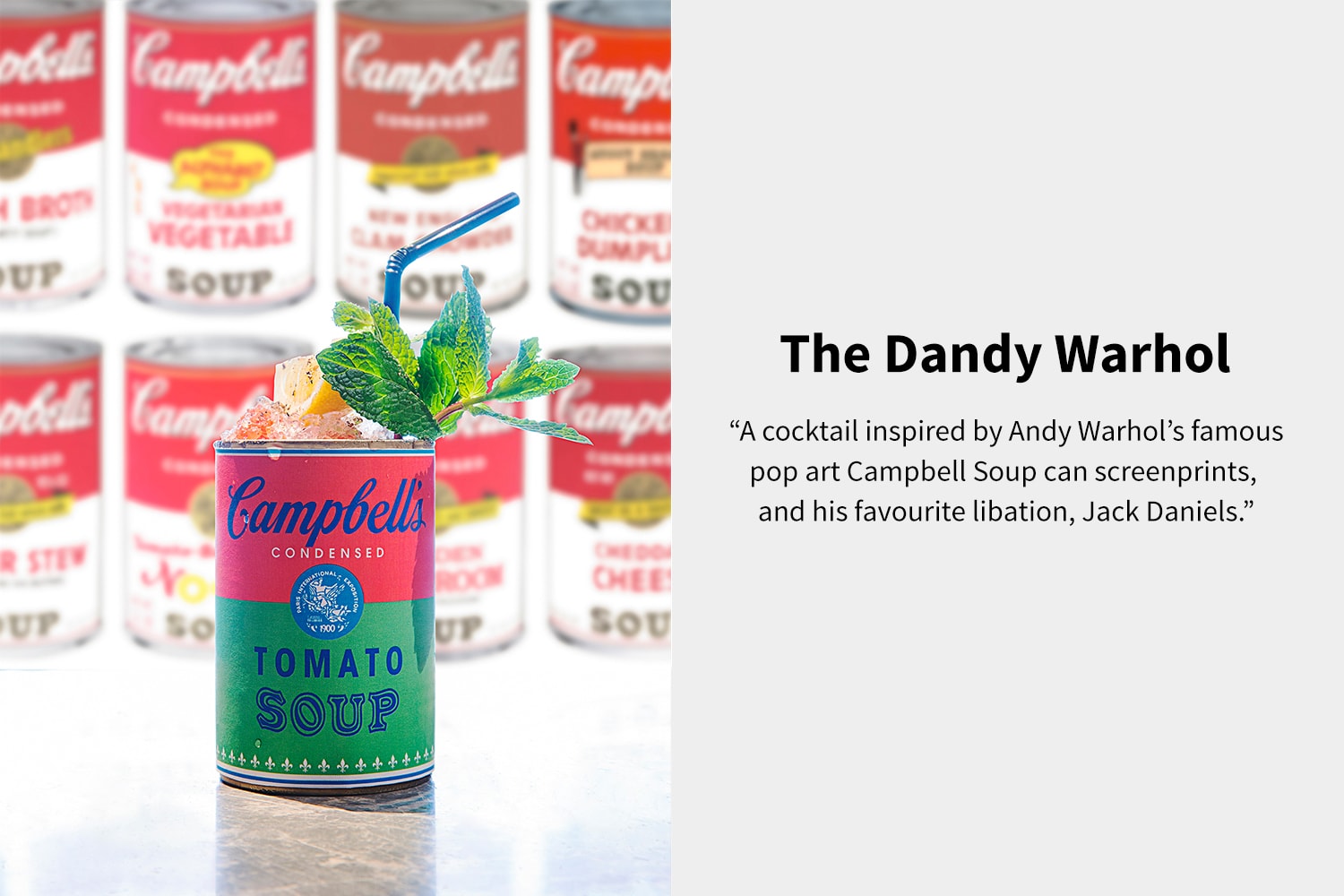 2 of 3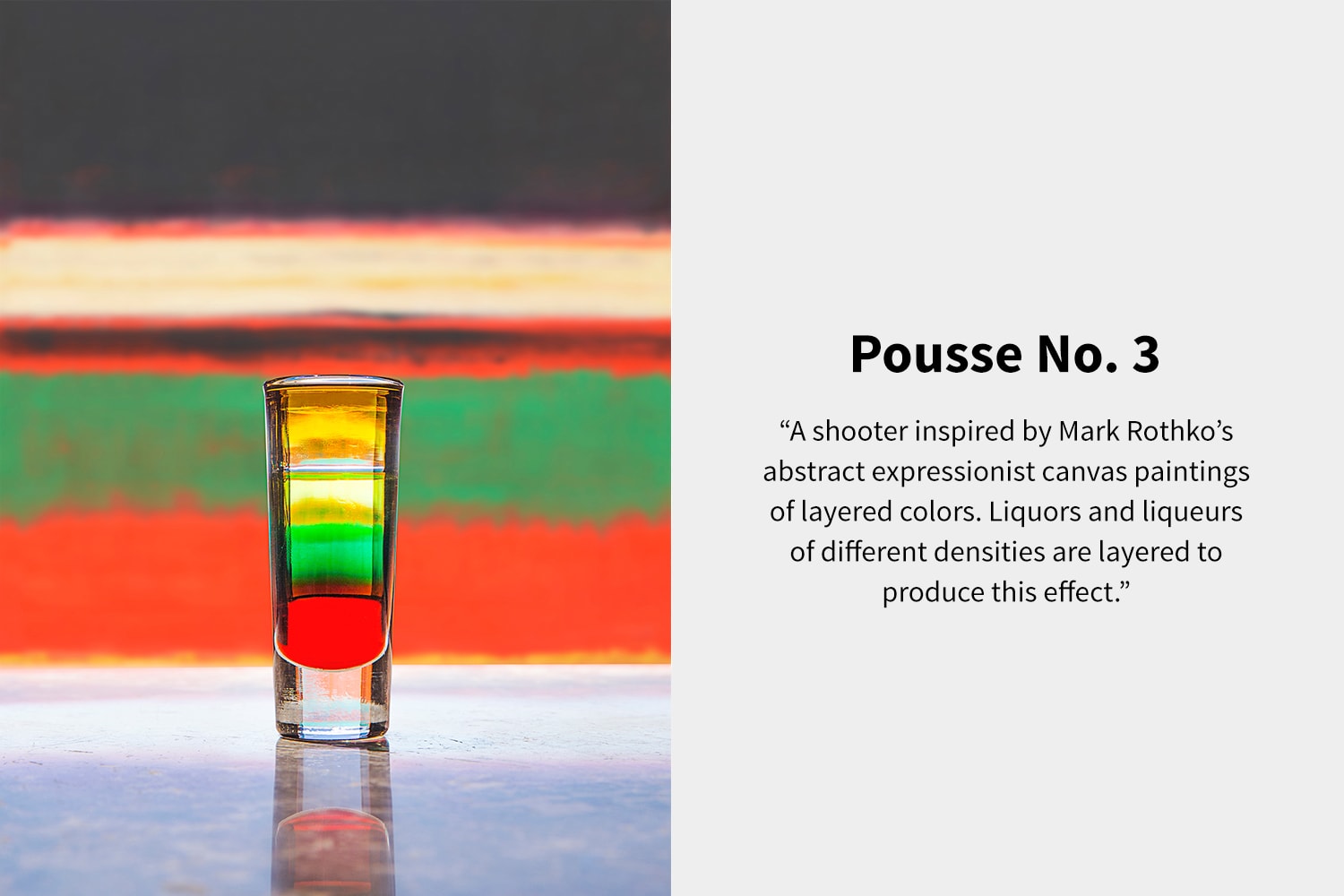 3 of 3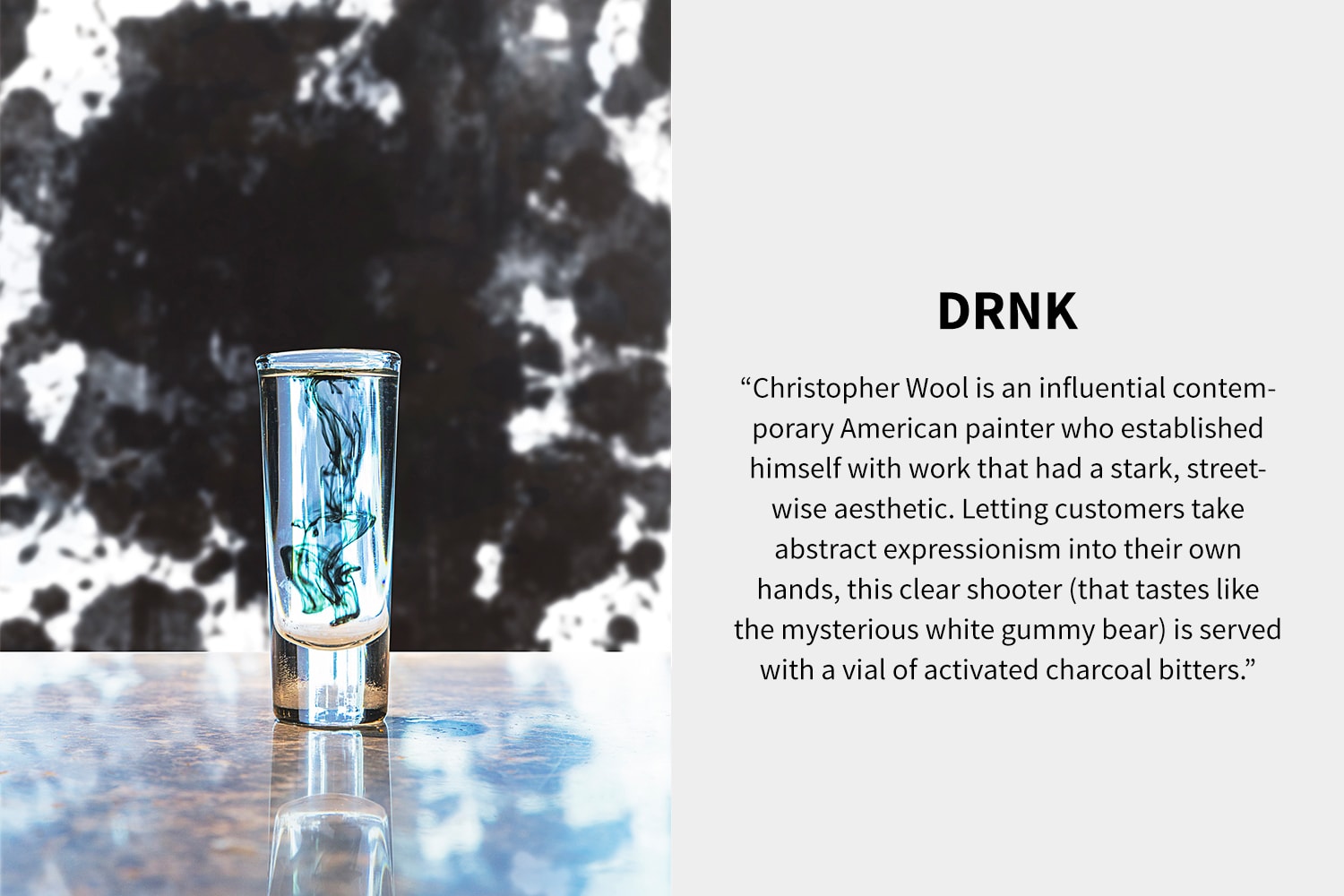 You have a background in Art History. How did this help with the development of these cocktails?
I was a minor in Art History when I was studying in Berkeley, and it was a huge help. Just being aware of artists and their influence nowadays is definitely helpful since I have a good reference point. I studied a lot of contemporary art, which is especially relevant at times like Art Basel. Of course, we have to pay homage to all the classic artists of the past — Monet, Van Gogh — but when it comes to Art Basel it's definitely about thinking forward and seeing the artists of today and tomorrow. That's why we try to bring in contemporary and modern artists as our inspiration.
What was it about these particular artists that you gravitated towards?
Last year, we used vessels as a way to convey and reflect the art, so that was a nice, easy step into our conceptualization. Obviously, Warhol's soup can and the skull for Damien Hirst were easy to do. This year we challenged ourselves a little bit more, and we tried to push past the concept. Yayoi Kusama has very recognizable polka-dot patterns that people see all the time at Art Basel, and we wanted to show in the cocktail — a striking visual element to work with, and she's obviously a very influential artist herself. As for the others, I chose Jeff Koons and Christopher Wool because their artworks pop up all the time at Art Basel and are very distinctive.
Any artists you're already hoping to interpret for next year's Art Basel?
There's one I was particularly challenged by. I really wanted to do something inspired by Ai Weiwei, but I didn't quite get the right inspiration this year so hopefully next year I'll do something. Otherwise, things change, the art environment changes, and maybe someone else is cool next year. We'll see [laughs].
Any tips you would give aspiring bartenders?
People are inspired by a lot of things and conceptualize in completely different ways. Because I used to do art and a lot of creative work, I start visually with what I want it to look like, and I love working with with seasonal ingredients so I use those two as my starting point and work from there. Other people are inspired by periods in time — the Prohibition period, Tiki culture and whatnot — so you have to find your own biggest starting point. Once it becomes a consistent thing you do, it gets a lot easier.