Amazon's New Alexa Devices Let You Take Her Anywhere
Introducing the Echo Dot and Tap portable Bluetooth speaker.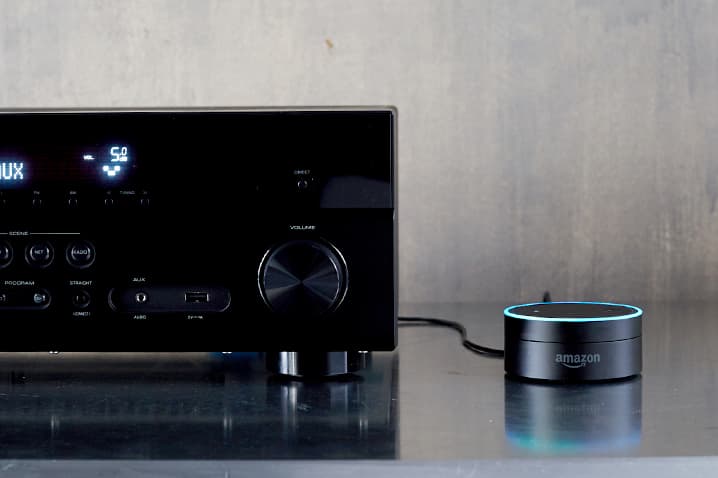 Amazon's Alexa-enabled Echo debuted back in 2014 and is finally getting two brand new additions today with the introduction of the Echo Dot and Tap. Cheaper, smaller alternatives to the original Echo, the Dot and Tap basically represent two halves of the device. The tiny puck-shaped Dot packs all of the built-in features of the original, but ditches the high-quality, built-in speakers of the original and instead can be plugged in to any speaker system for use. The Tap, on the other hand, is a small-but-powerful Bluetooth speaker that employs the Alexa personal assistant at the touch of a button — as opposed to utilizing the original Echo's always-on microphone.
You can check out demonstrations of both devices below and find them online for $89.99 and $129.99 USD, respectively.