Hood By Air Takes You on a Pilgrimage for Its 2016 Fall/Winter Collection
Luggages and other airport supplies inspire Shayne Oliver's latest endeavor.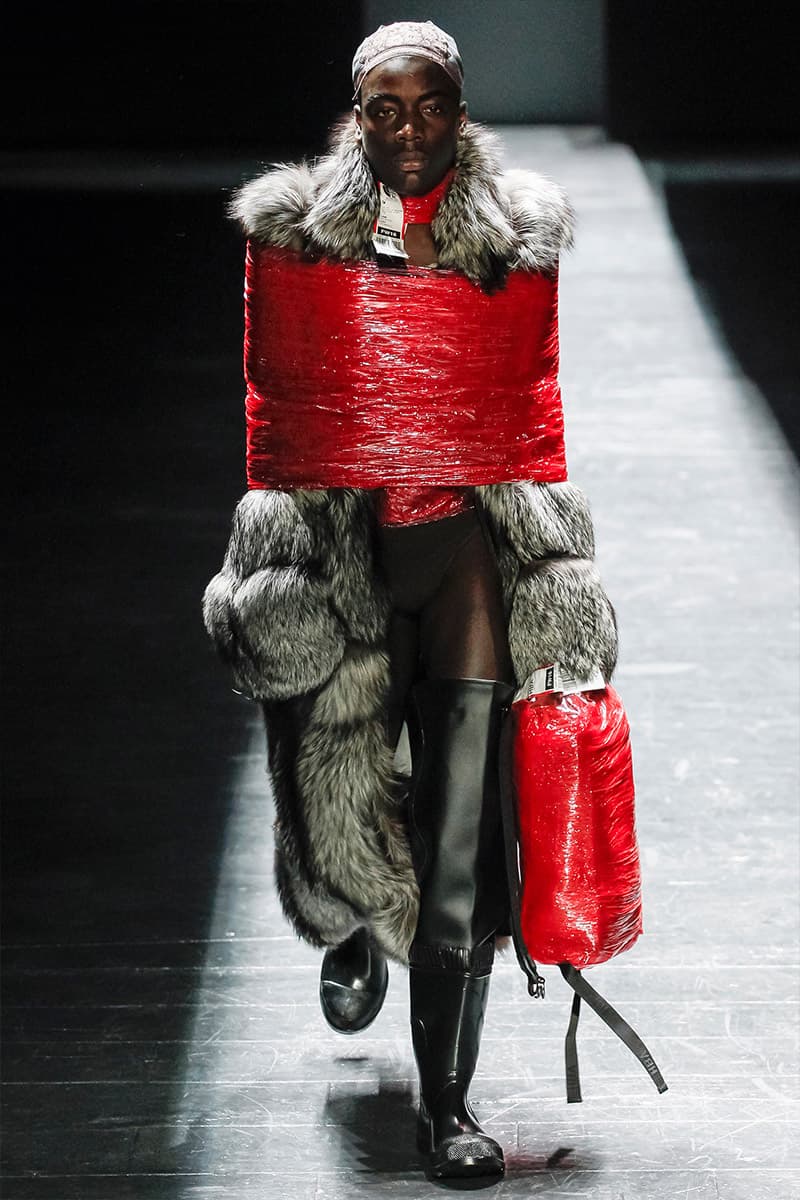 1 of 25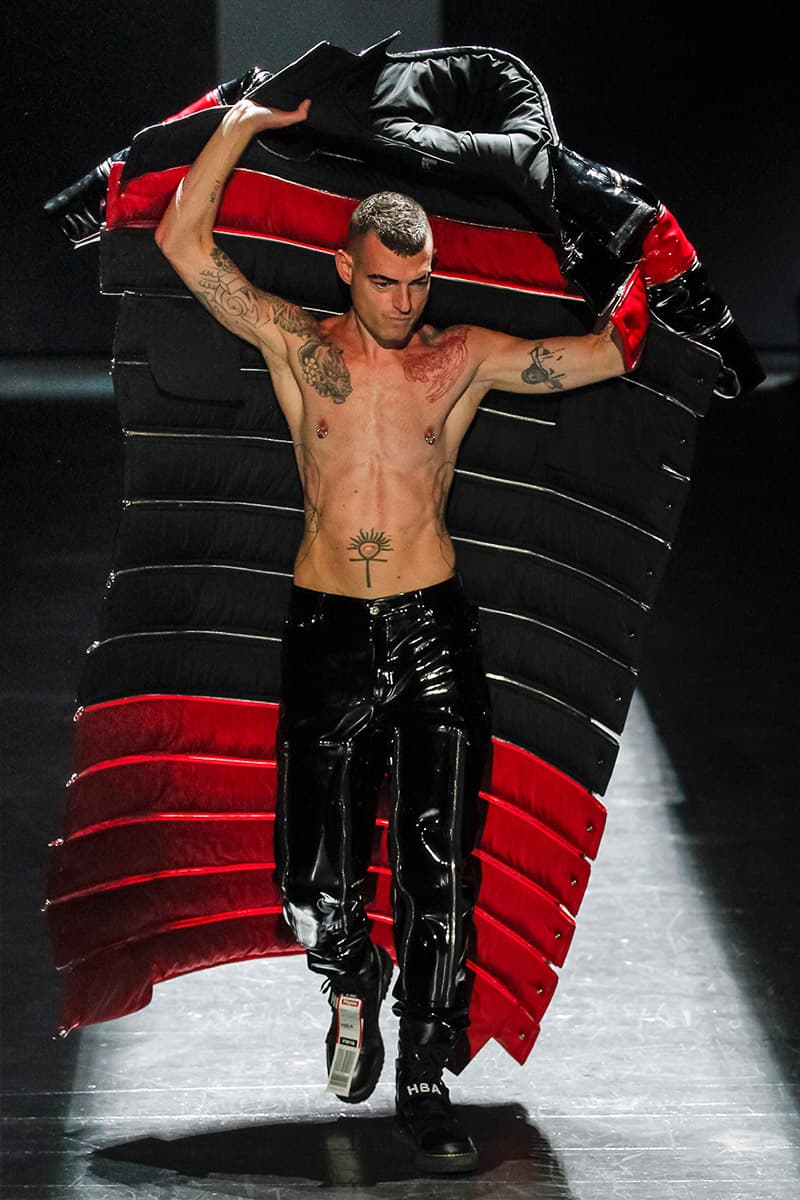 2 of 25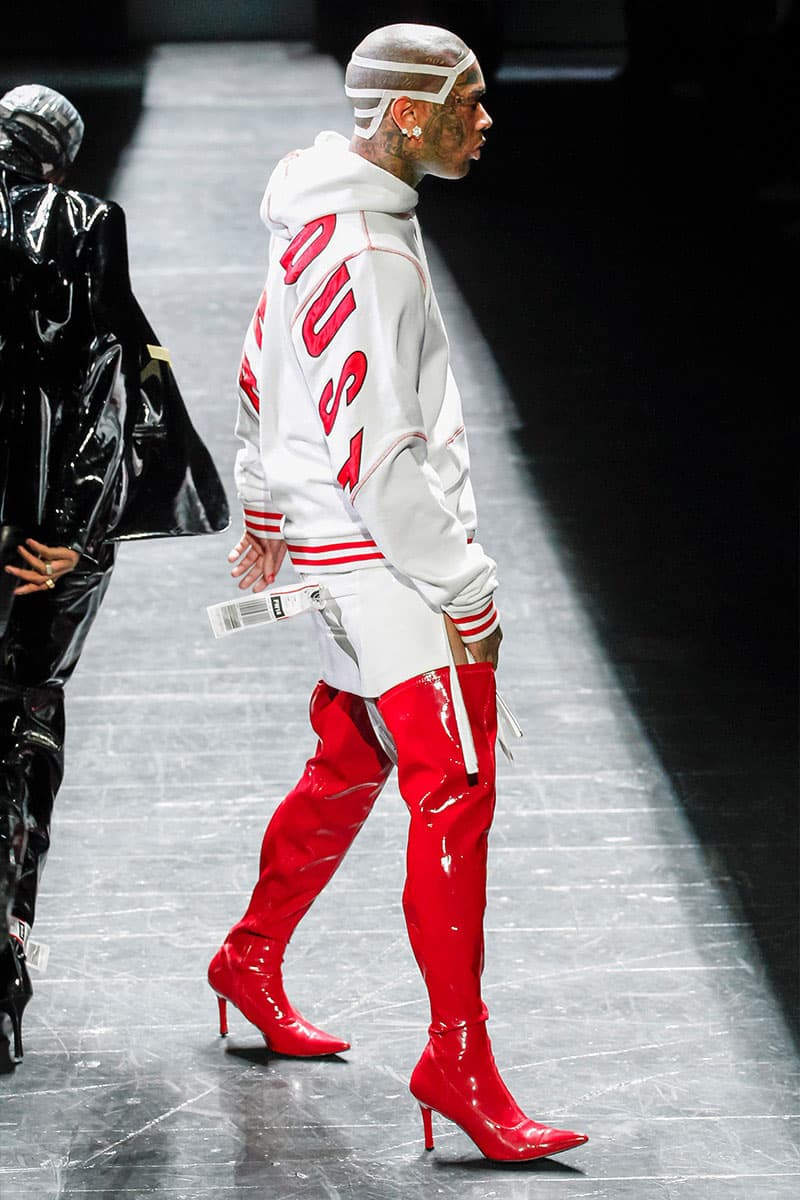 3 of 25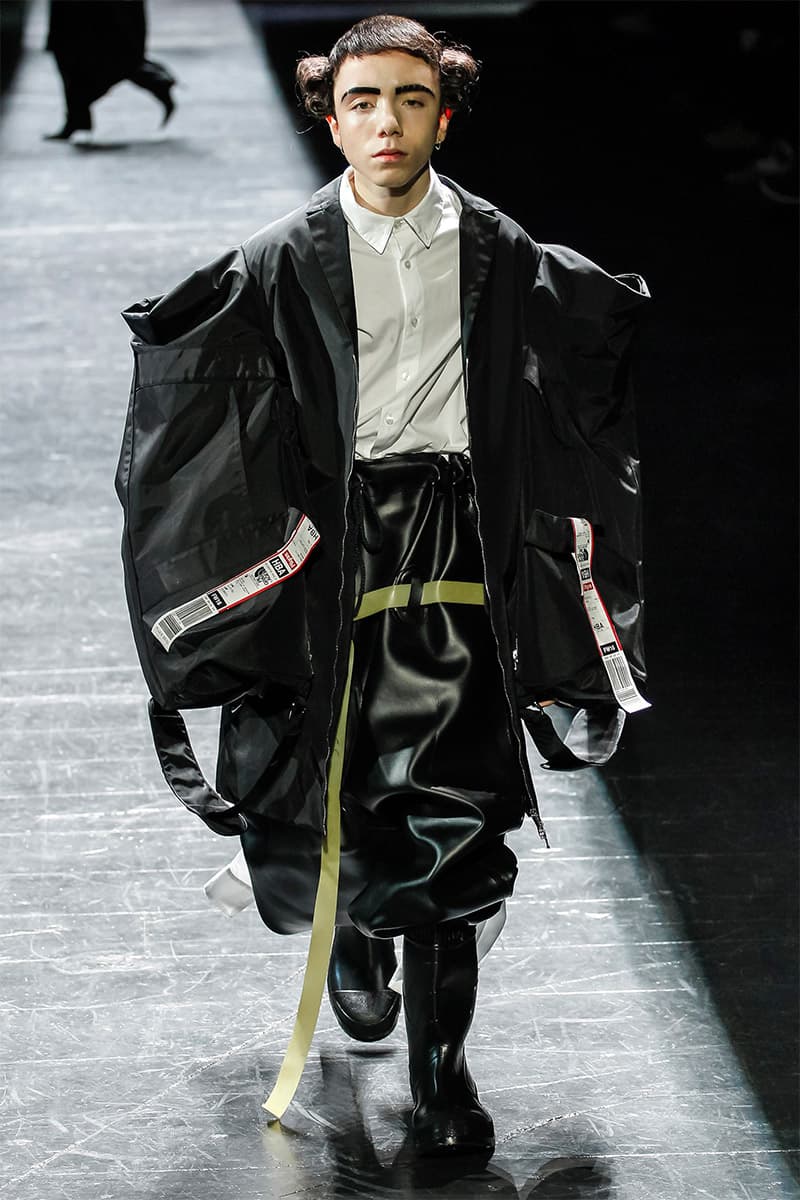 4 of 25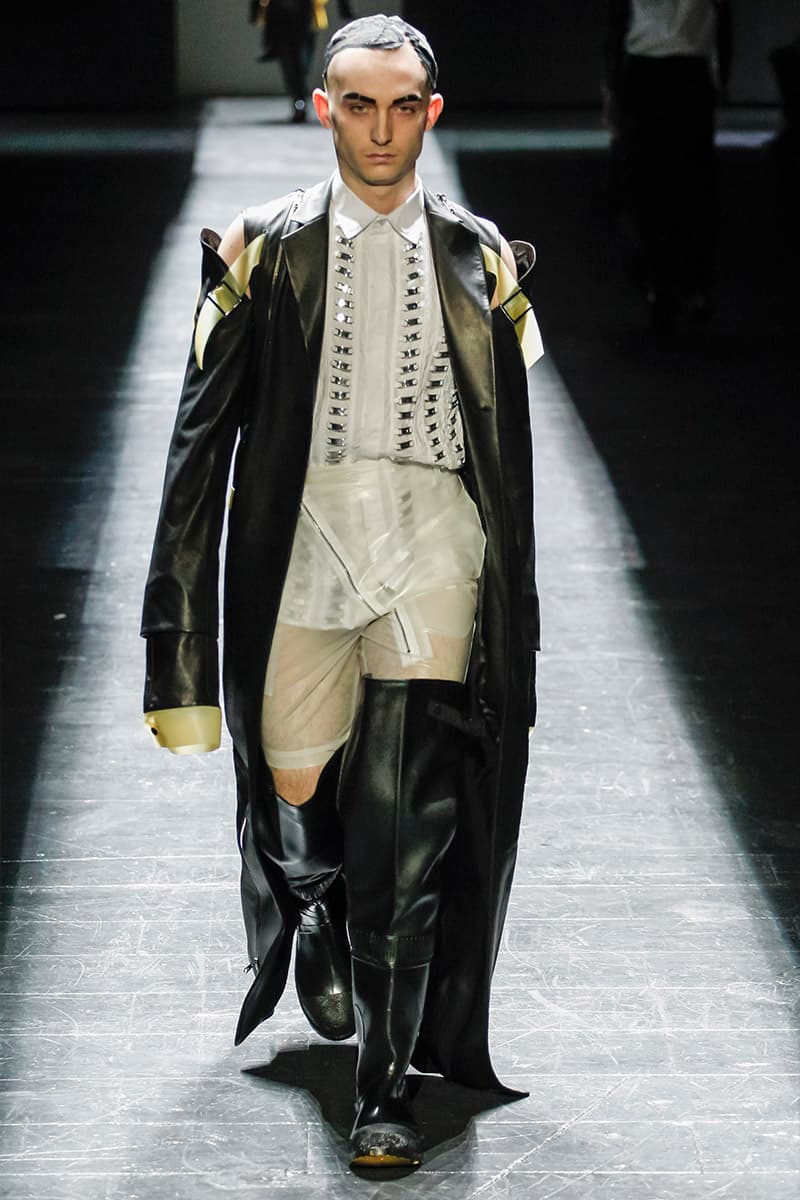 5 of 25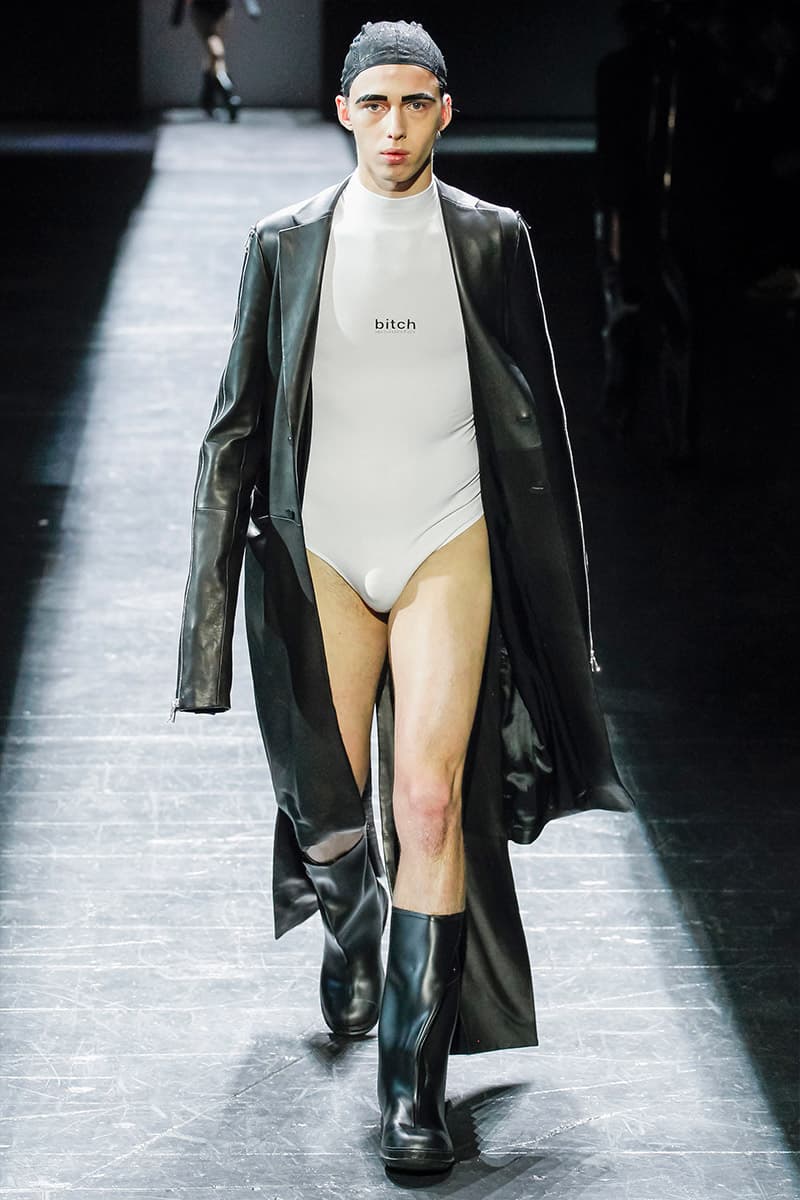 6 of 25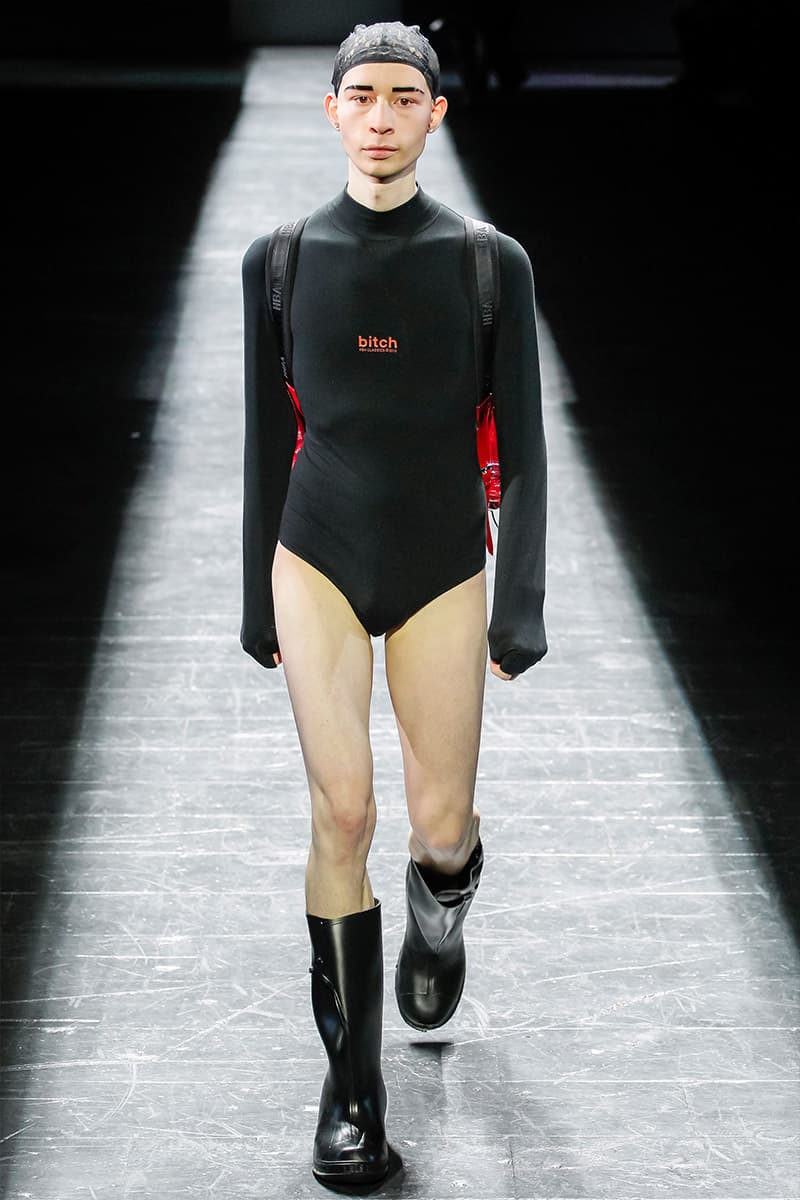 7 of 25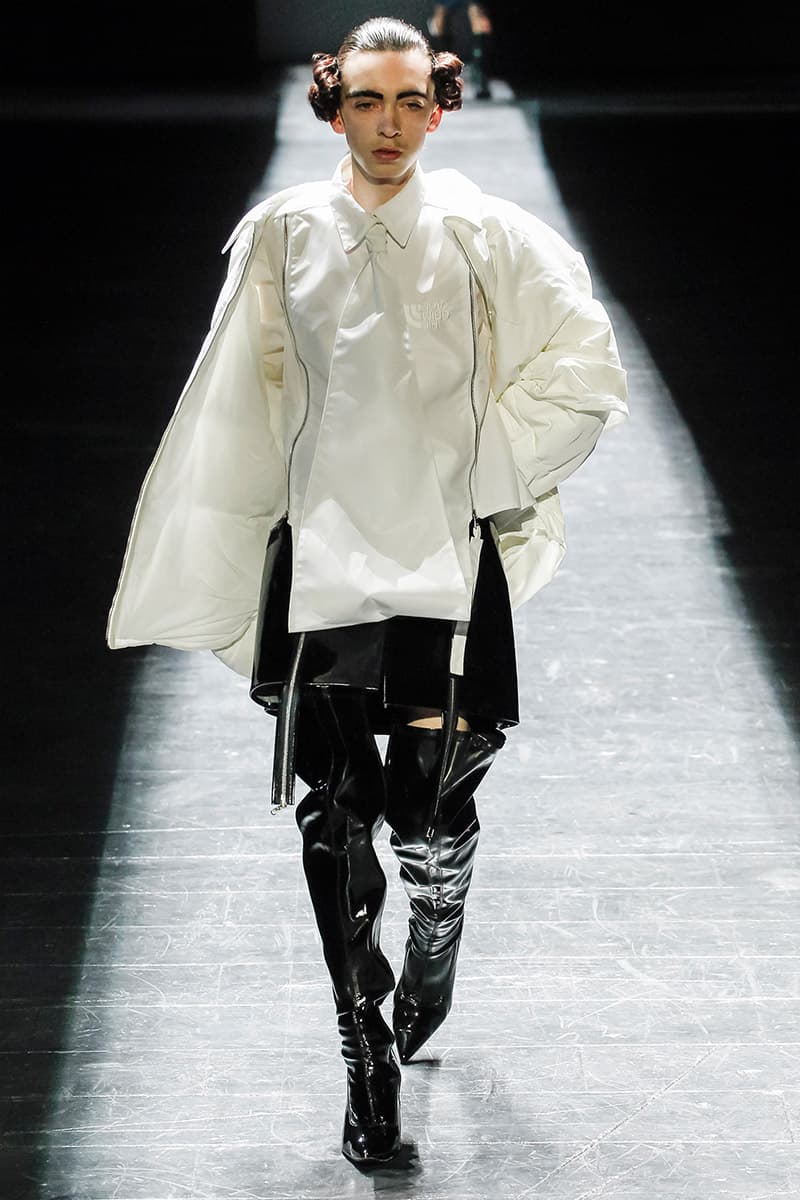 8 of 25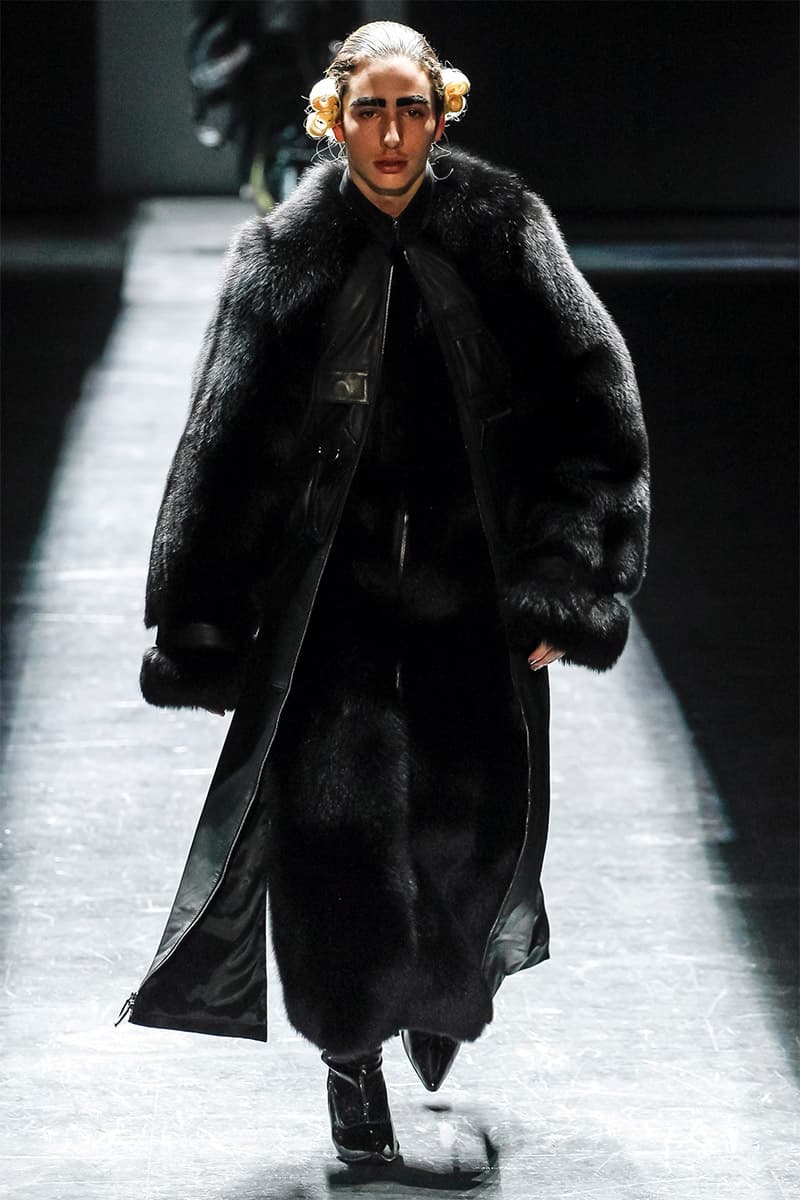 9 of 25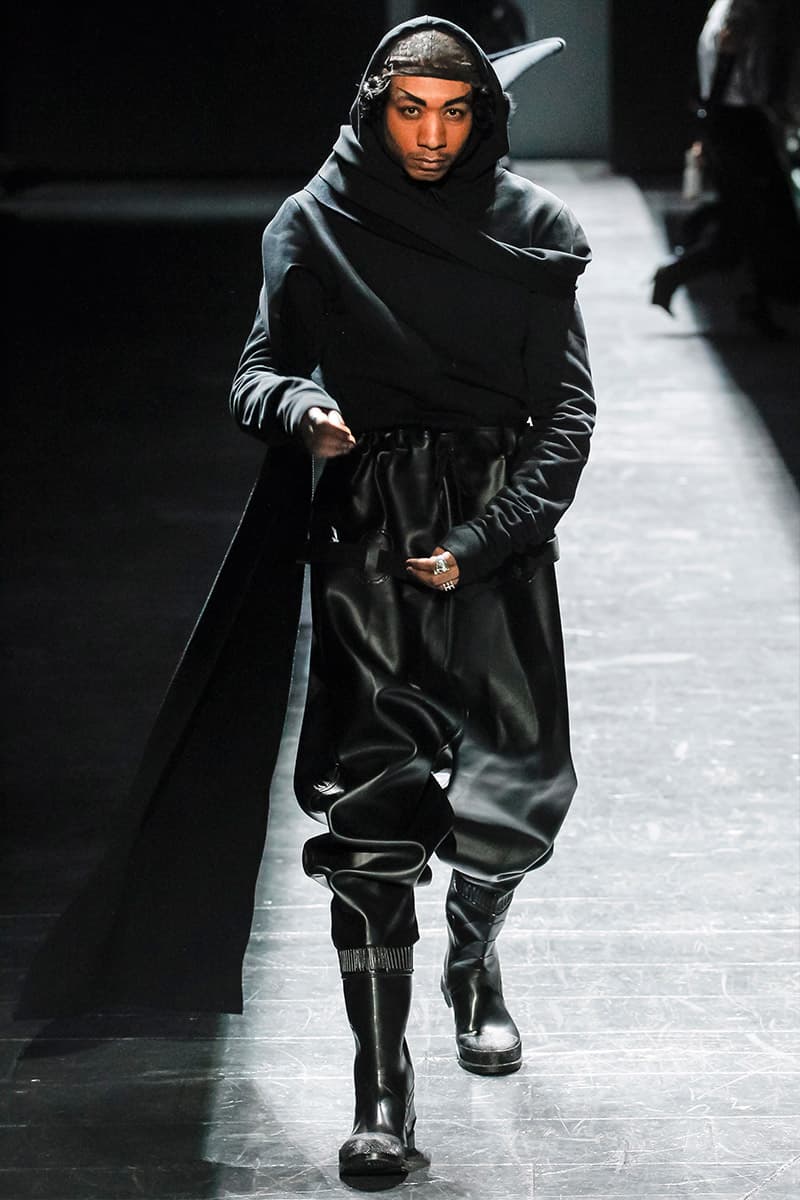 10 of 25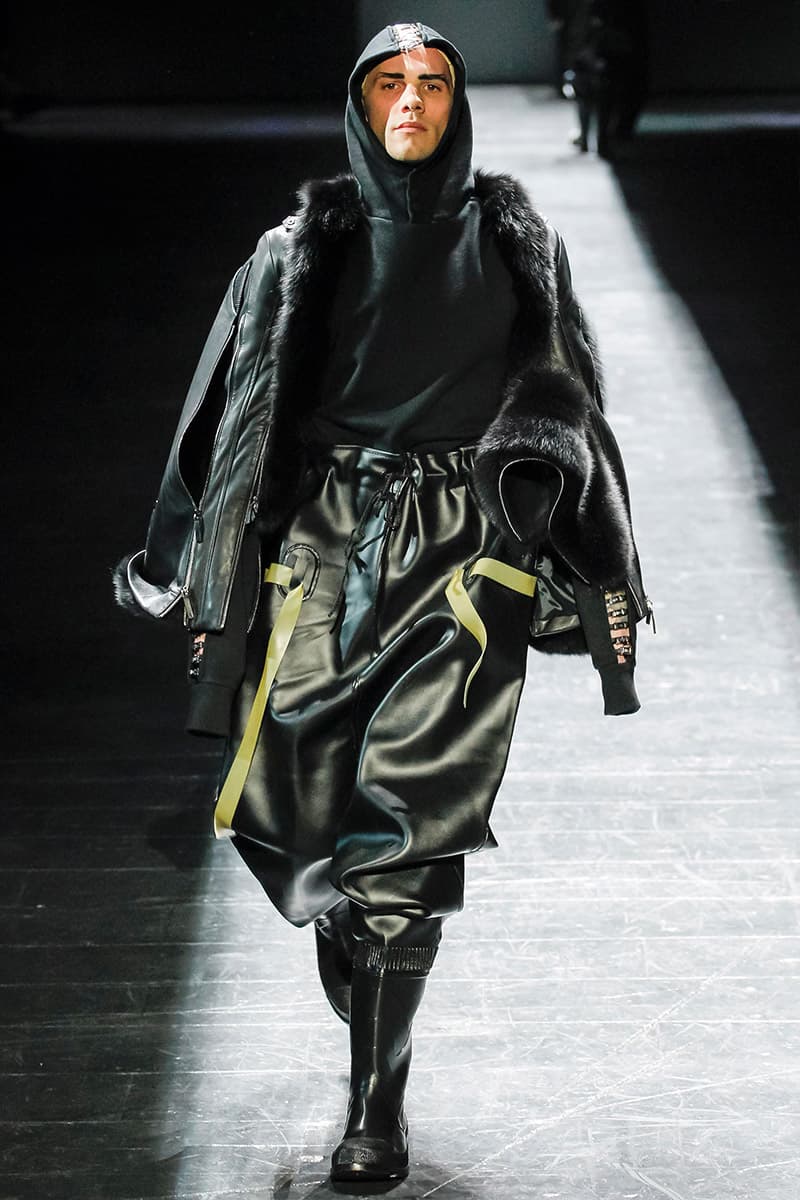 11 of 25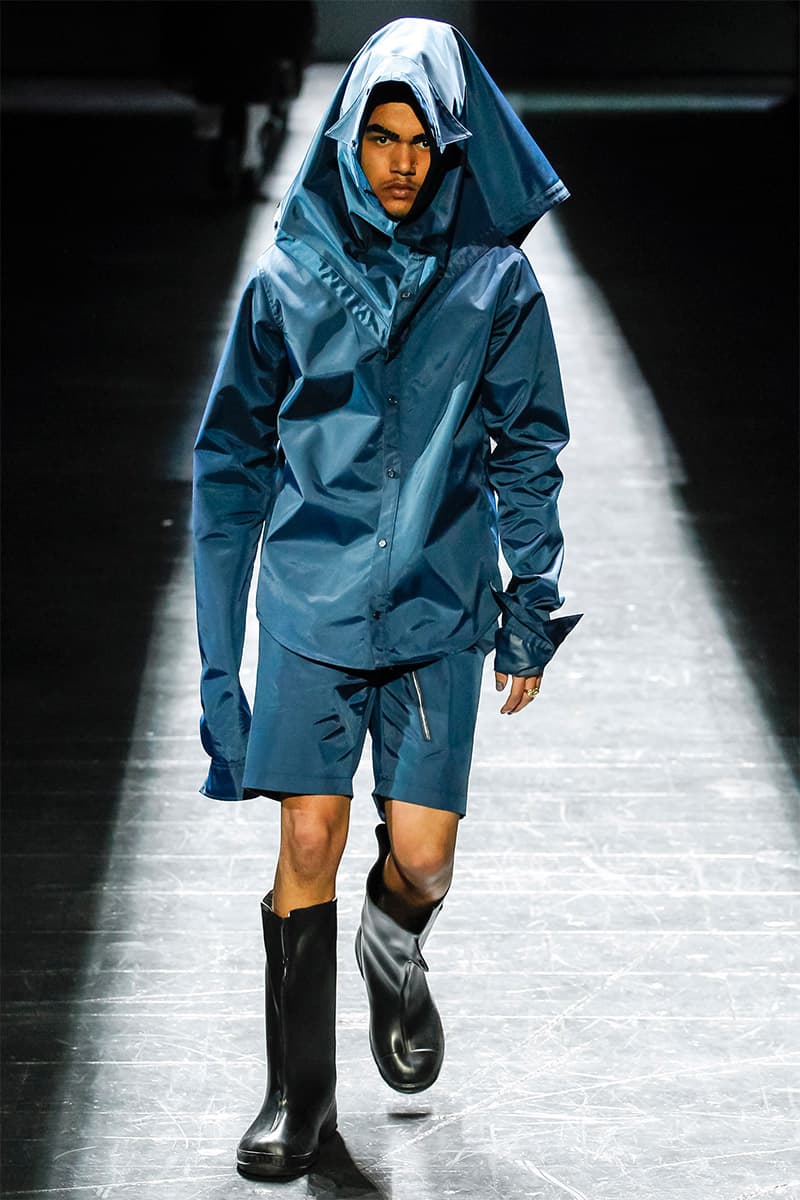 12 of 25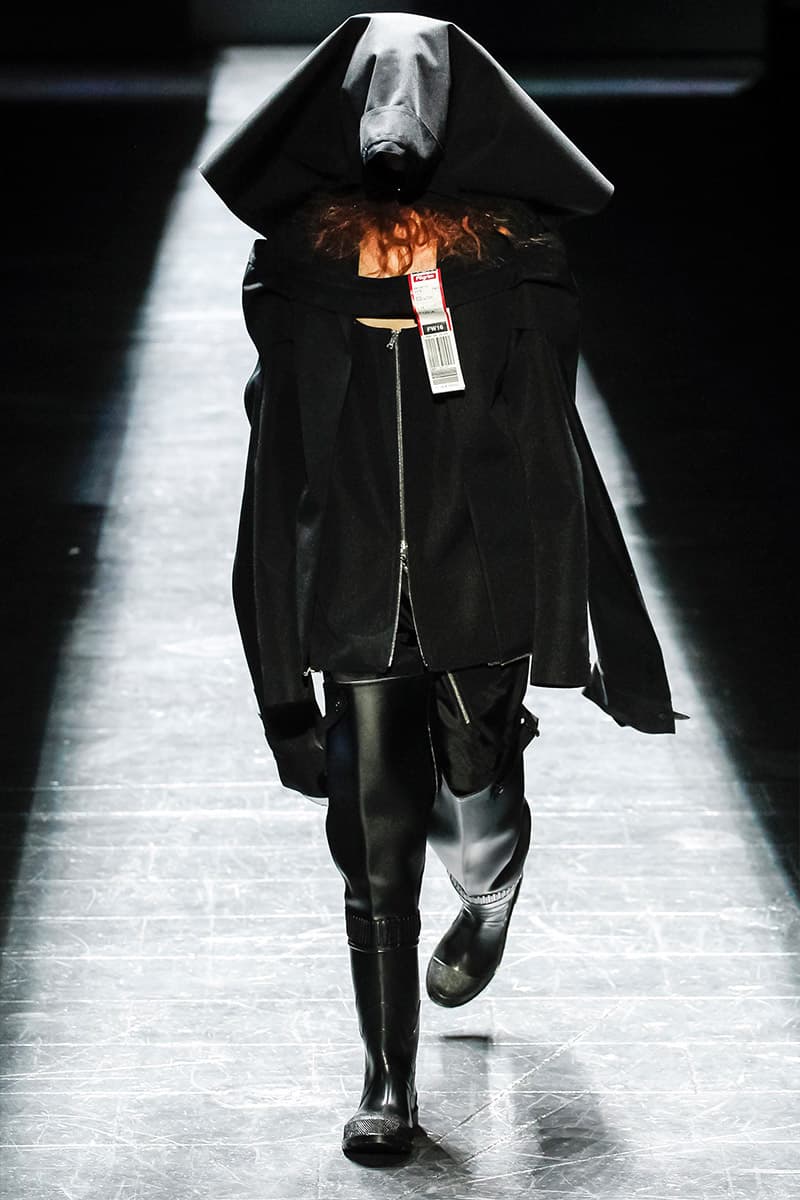 13 of 25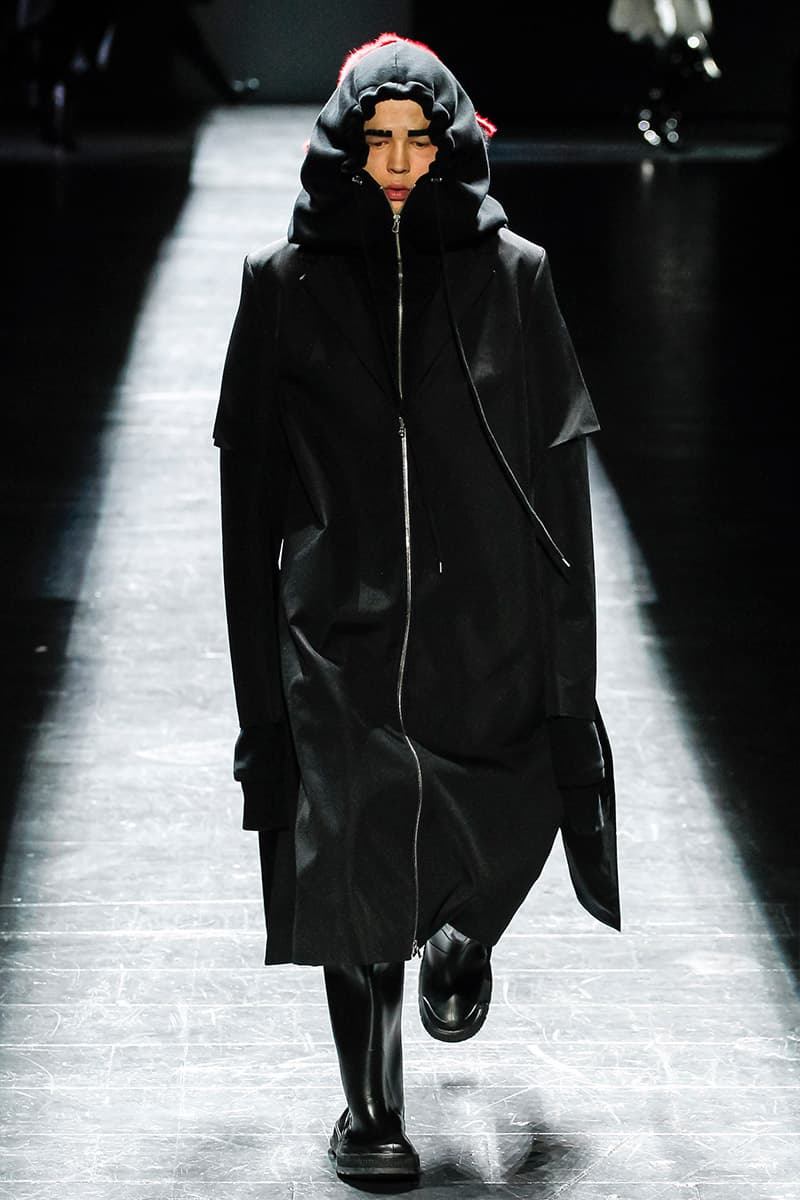 14 of 25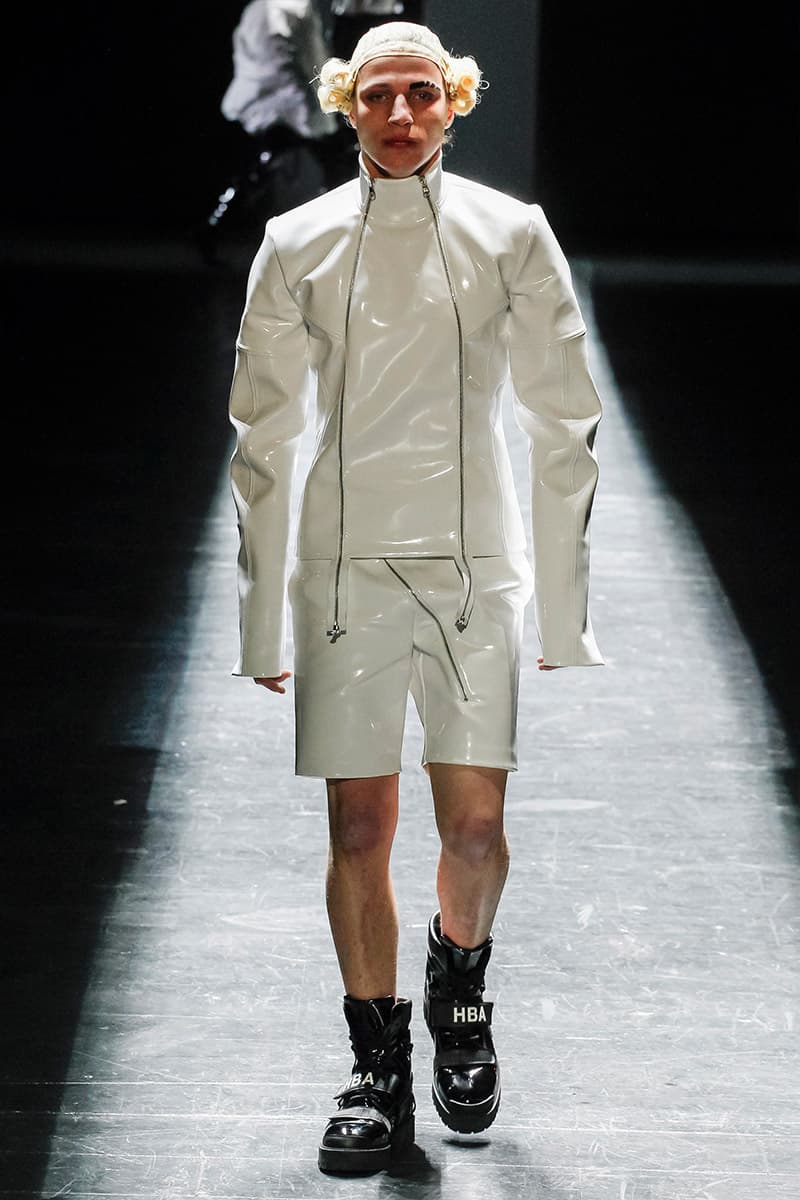 15 of 25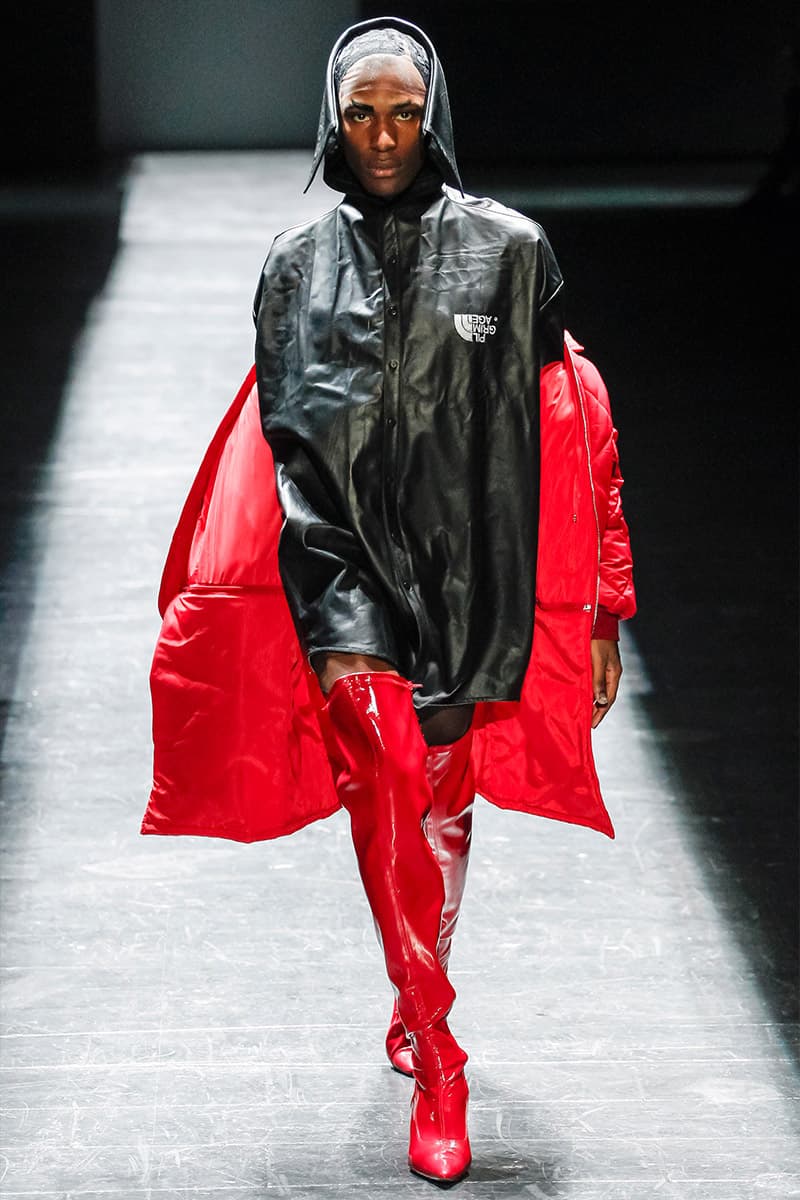 16 of 25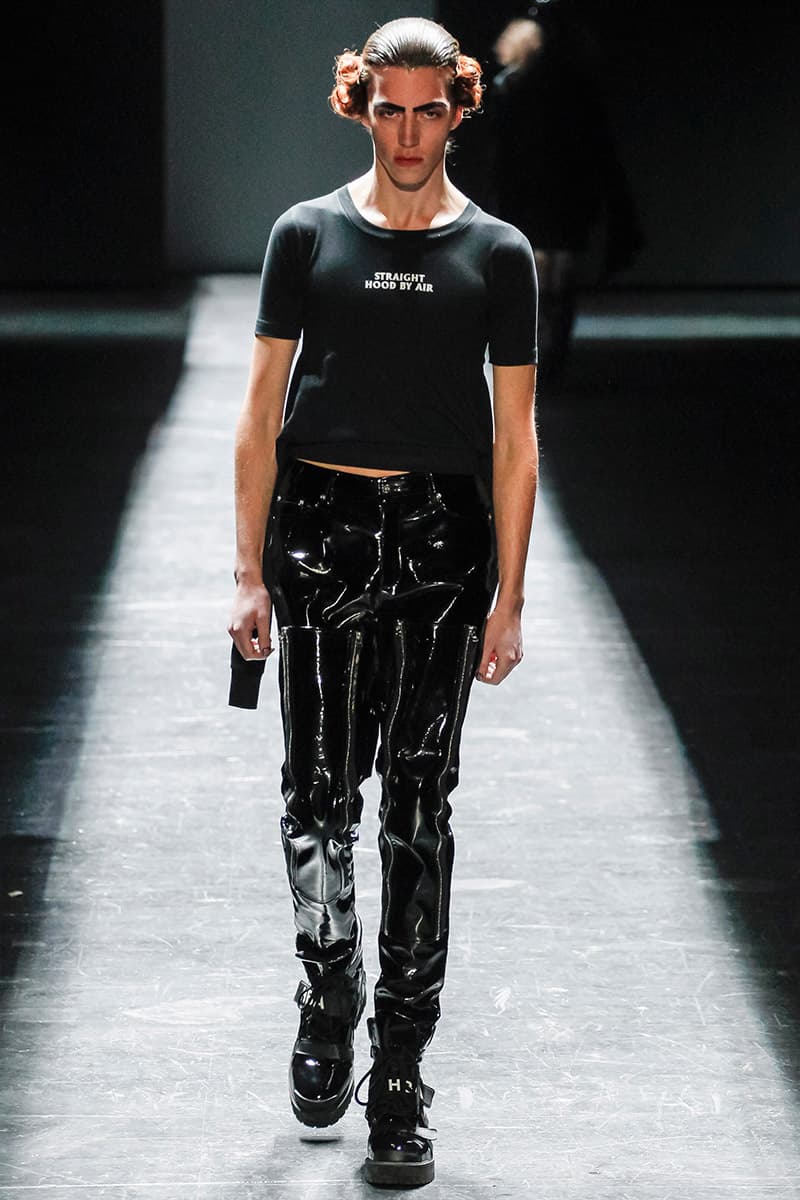 17 of 25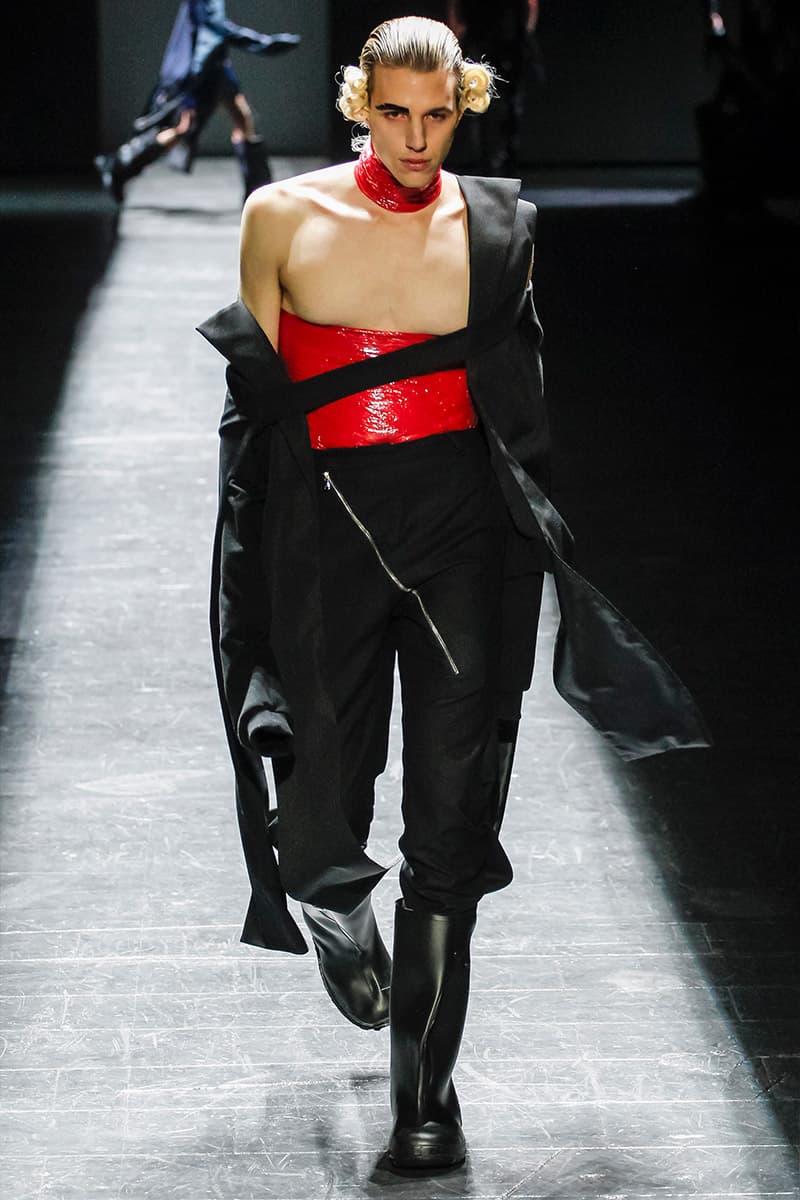 18 of 25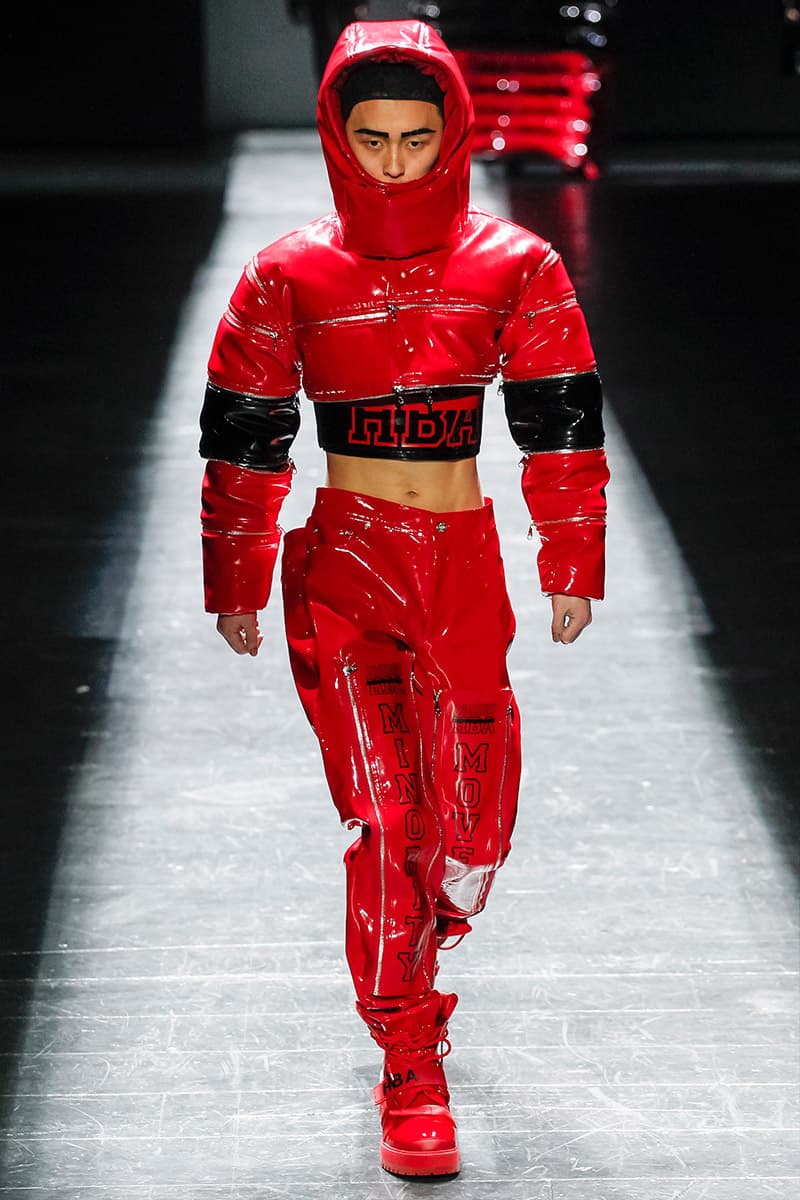 19 of 25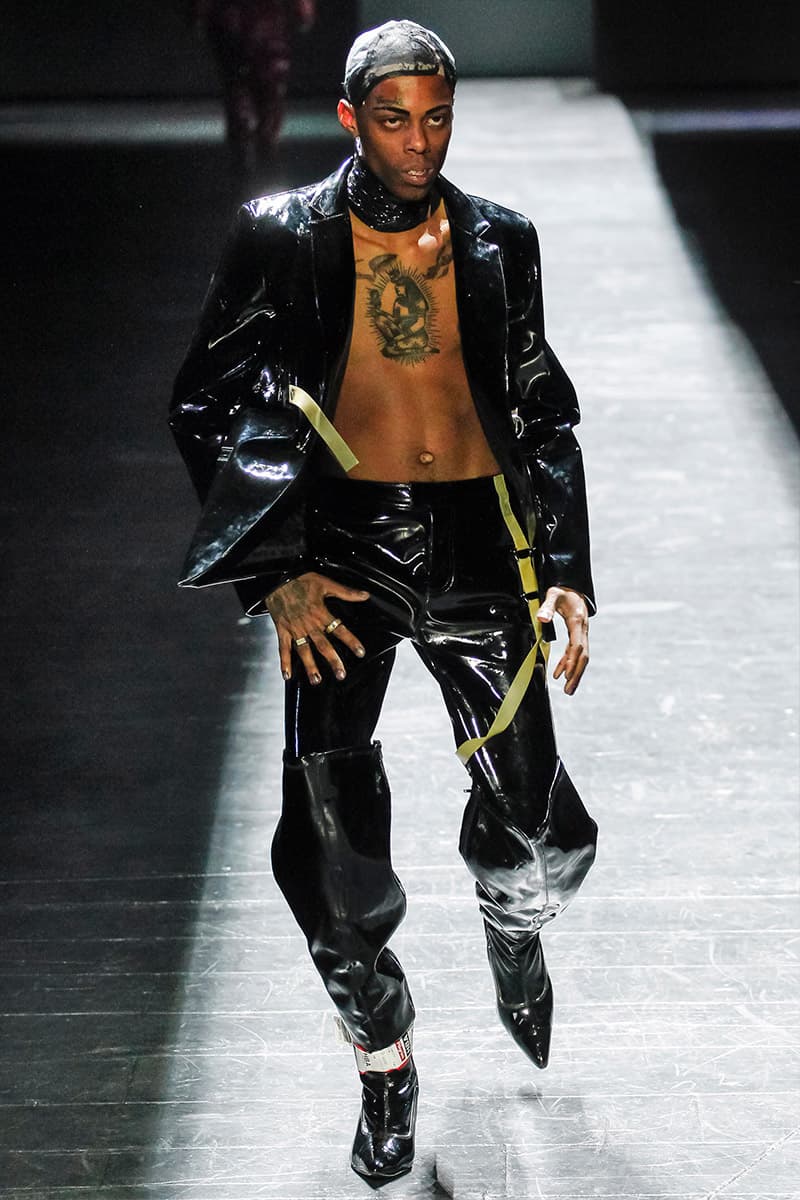 20 of 25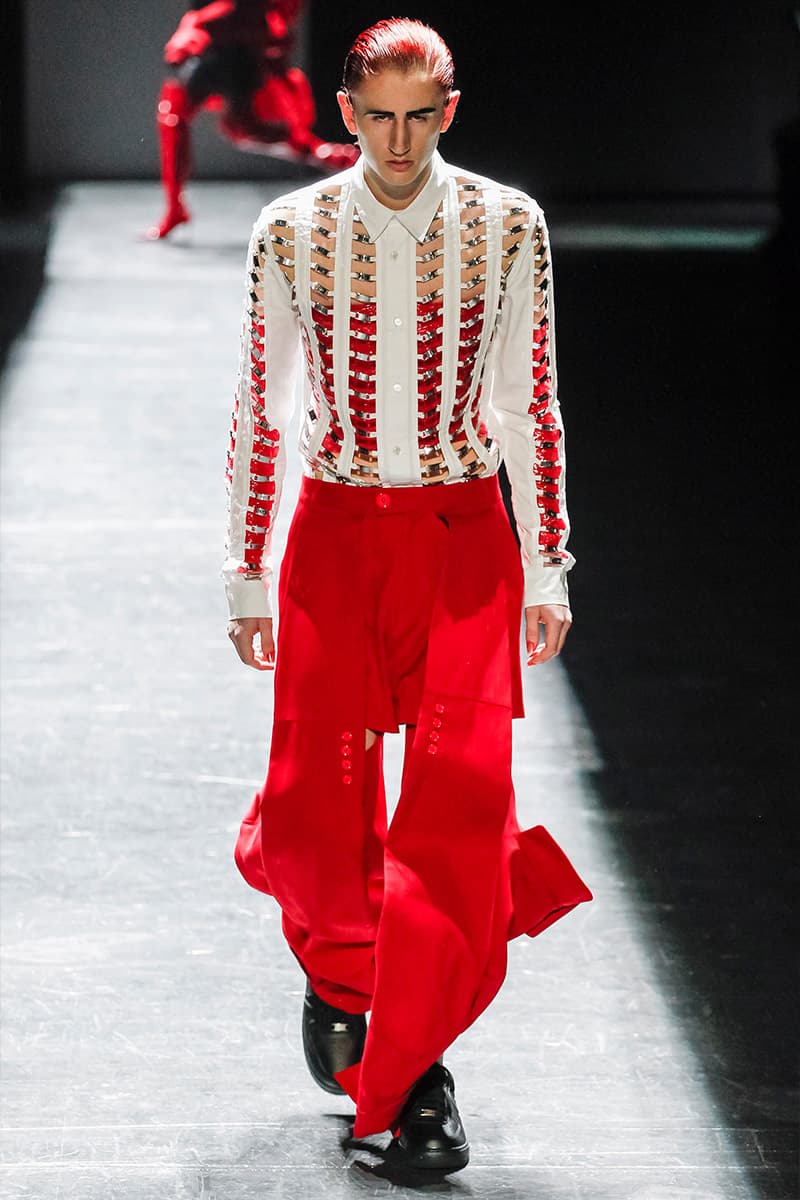 21 of 25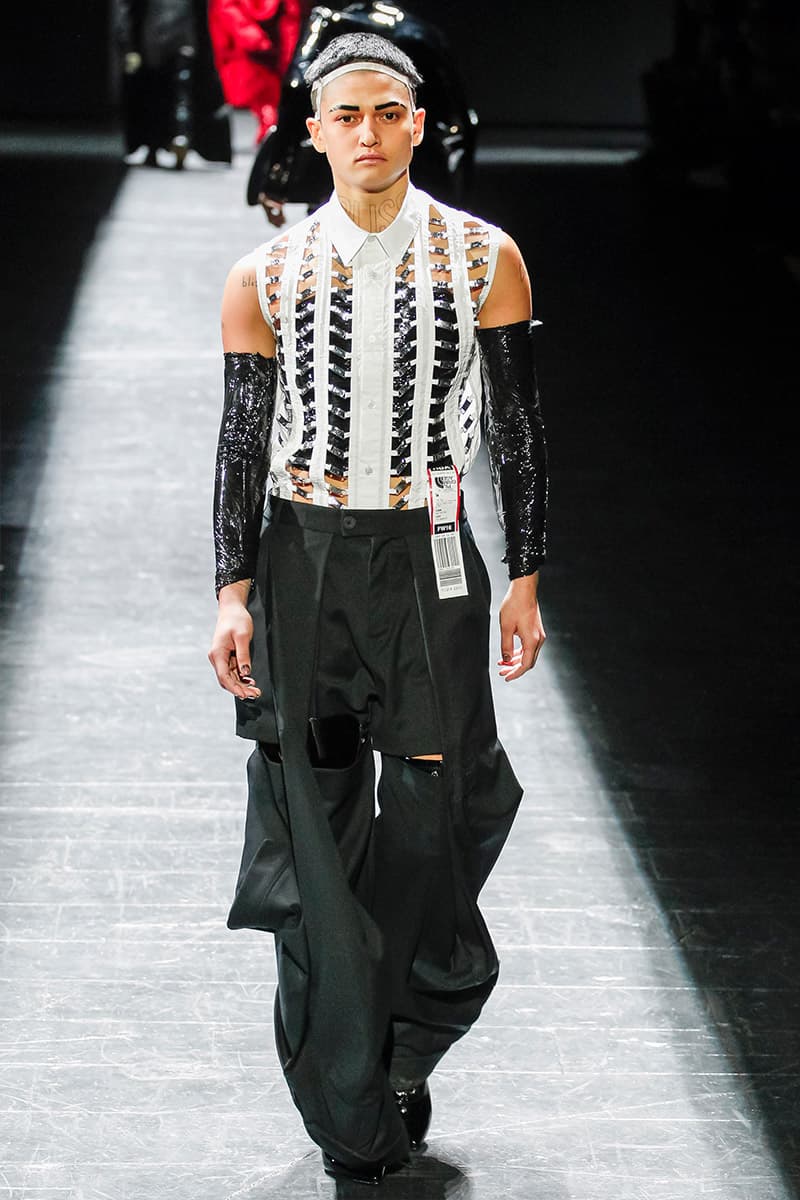 22 of 25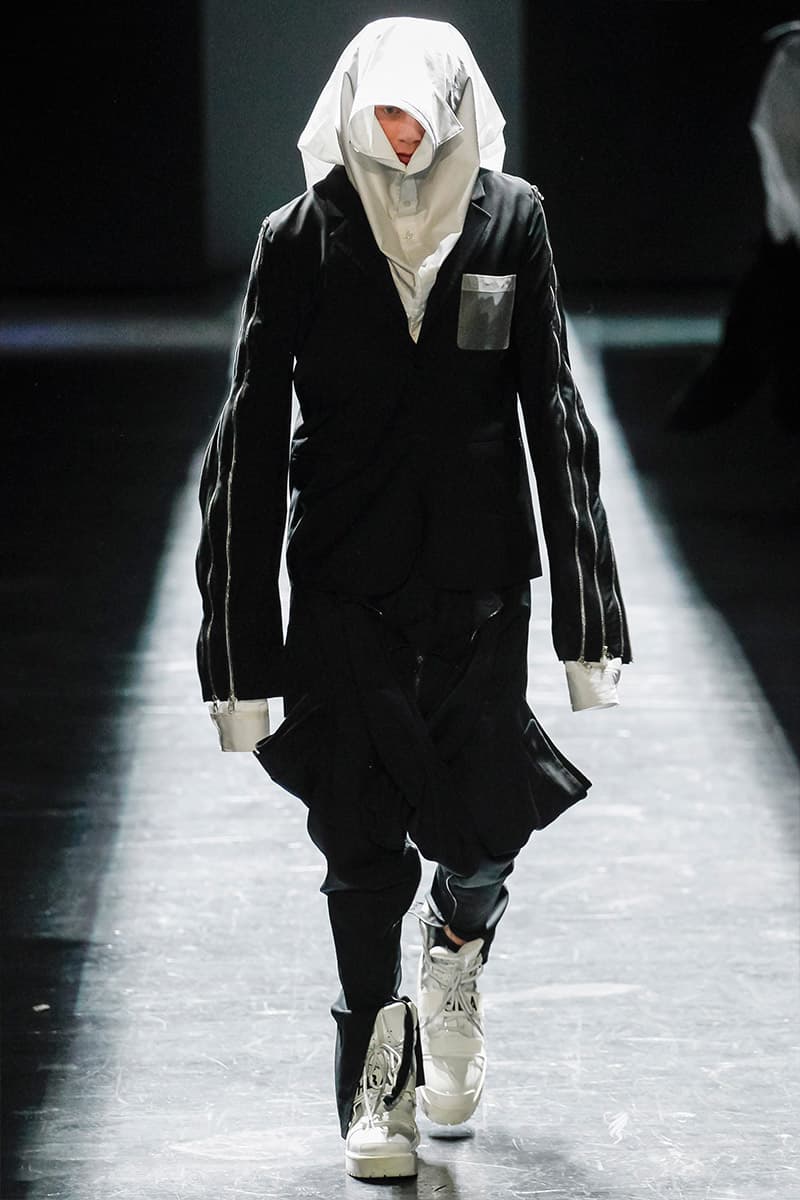 23 of 25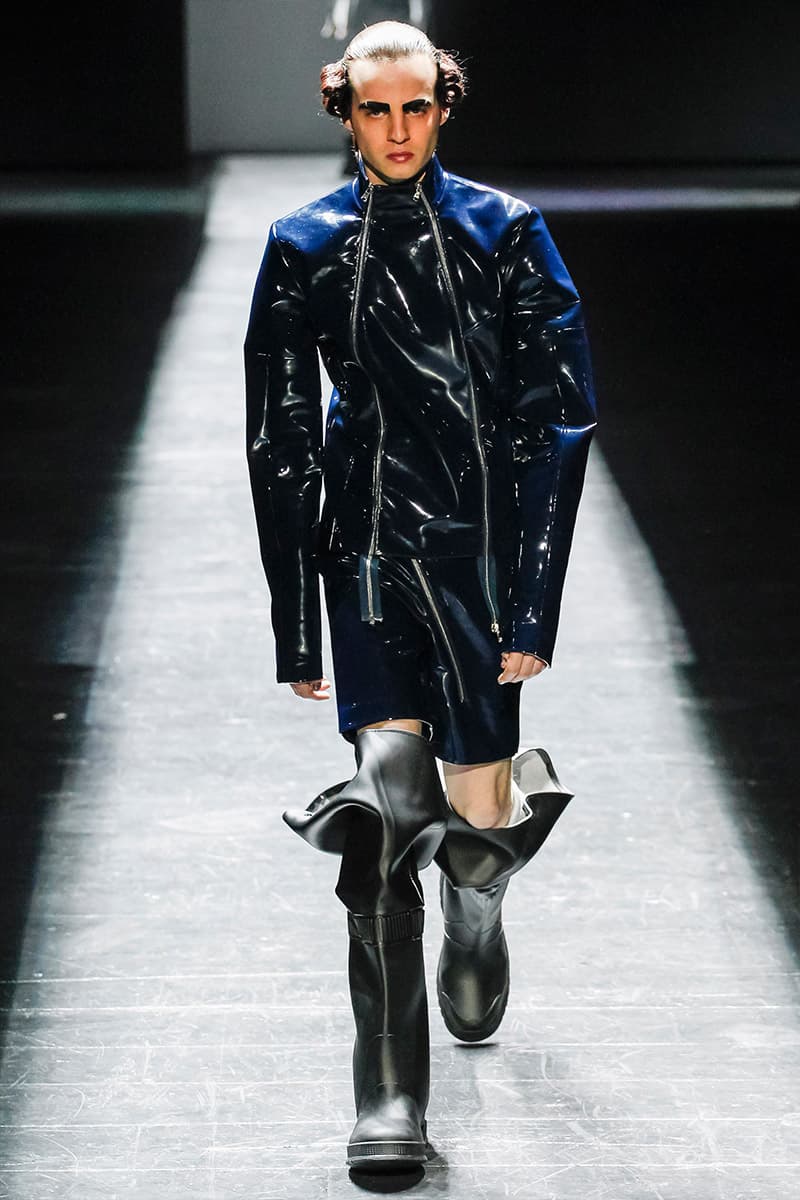 24 of 25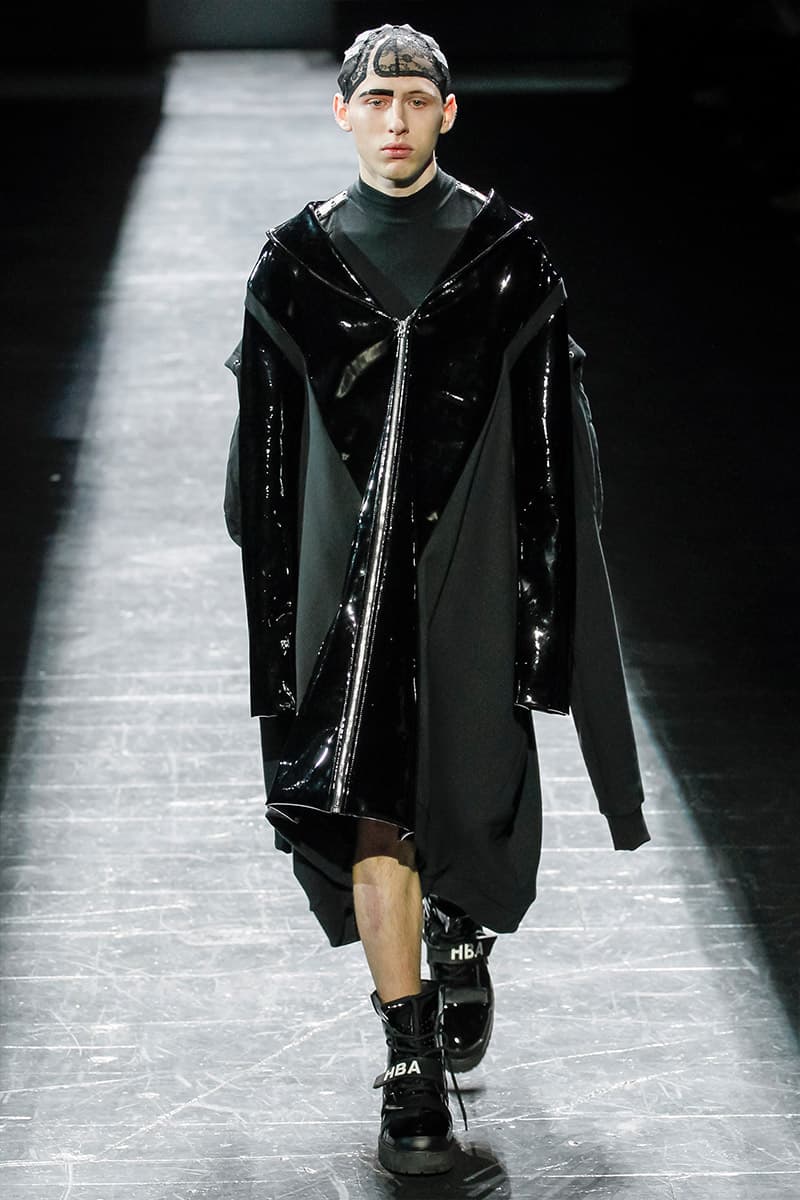 25 of 25
Shayne Oliver has never been a stranger to experimenting with his fearless direction for Hood By Air. This New York Fashion Week, his collection titled "Pilgrimage" took on all forms of the word by taking cues from pilgrims, travel and utilitarian items used for excursions. Models wore 18th-century style curls along the sides of their faces, accessorized with HBA luggage tags and draped themselves in patent leather, PVC fabric and puffers usually worn during inclement weather. Additionally, thigh-high waders dominated the runway as both male and females withstood stiletto versions, subverting gender norms — a recurring theme within HBA's repertoire. One model came out in a fur coat and was wrapped in cellophane mirroring the plastic used to cover baggage at airports. "I'm playing with the idea of luxury, treating [fur] like it's not luxurious" Oliver told WWD. Amidst the whirlwind of parkas, duffel bags attached to sleeves and excess of zippers, Oliver's desire to push boundaries and repurpose unfamiliar materials into high-end fashion was creatively executed.