Nabisco's Latest Oreos Are Coming to Replace Your Hostess Cupcakes
Introducing Filled Cupcake Oreos.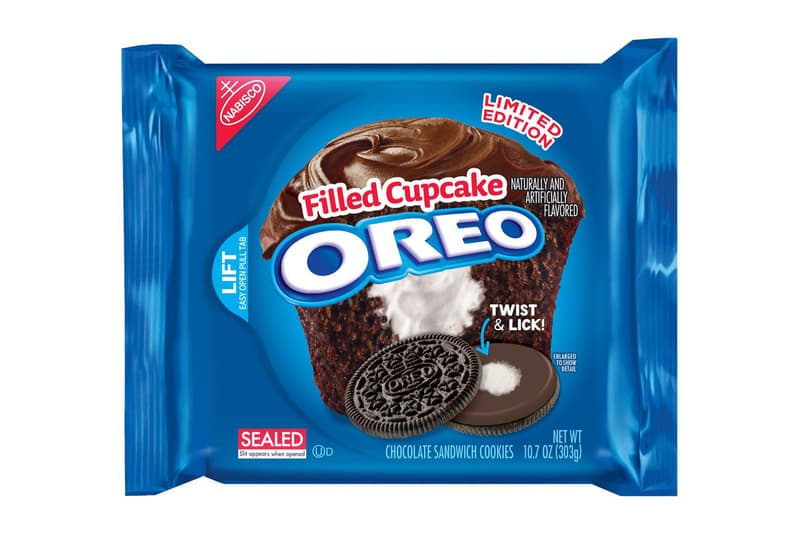 If you're a limited edition Oreo hoarder, get ready: Nabisco's latest take on the beloved sandwich cookies is on the way. Last year it was churros — and red velvet, s'mores, brownie batter, cotton candy and thins — and now it's the "Filled Cupcake." Perhaps a limited time competitor to the iconic Hostess CupCake, the flavor features the sandwiches' traditional chocolate wafers, but now sees both chocolate frosting and vanilla cream in the middle.
The cookies are set to hit shelves across the United States next Monday, February 8. But, if you're a New Yorker, you can get a little sample ahead of the launch: the Oreos can be found now at the Oreo Wonder Vault pop-up until 6 p.m. ET tonight.
Oreo Wonder Vault
245 West 18th St.
New York, NY 10011
United States