Essentials: Ricky Powell
The fourth member of The Beastie Boys shares his getup.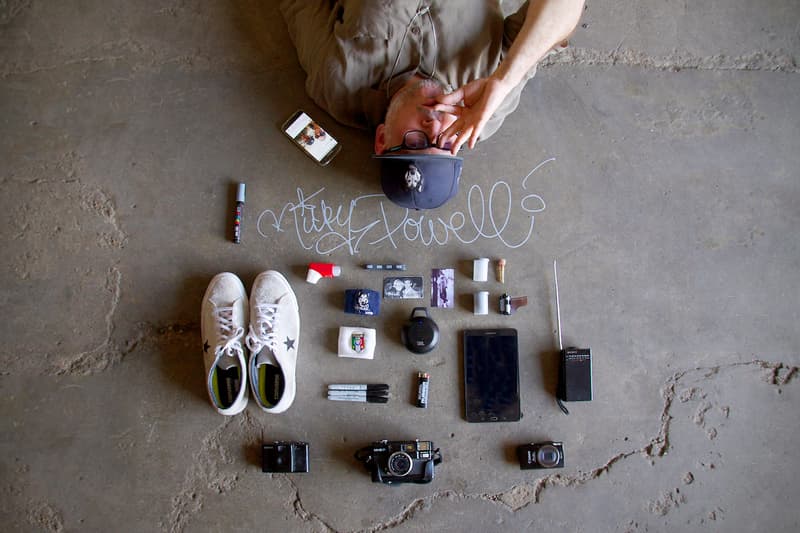 1 of 6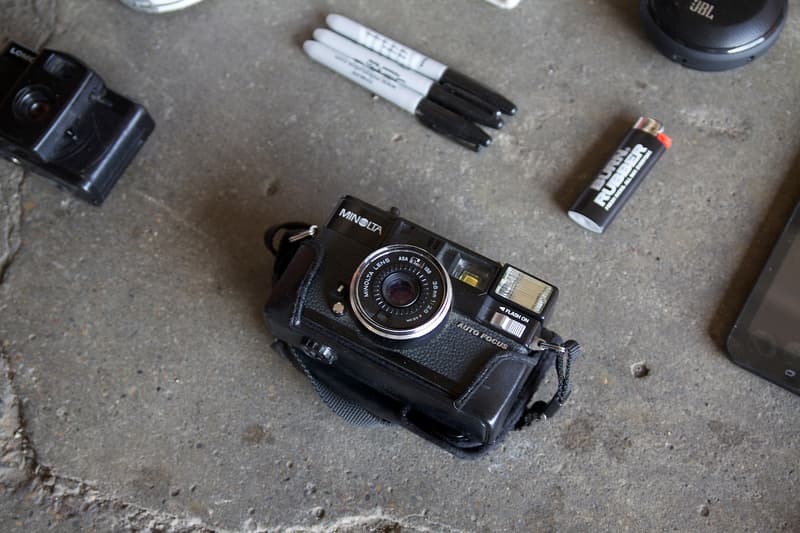 2 of 6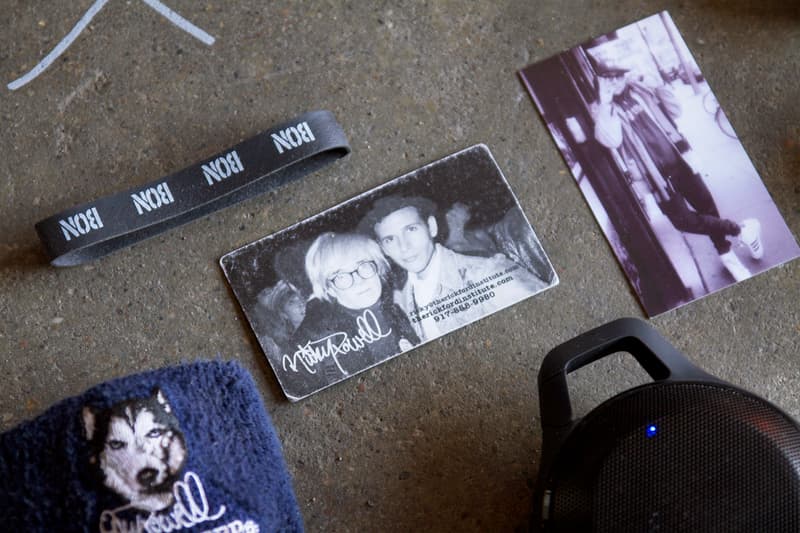 3 of 6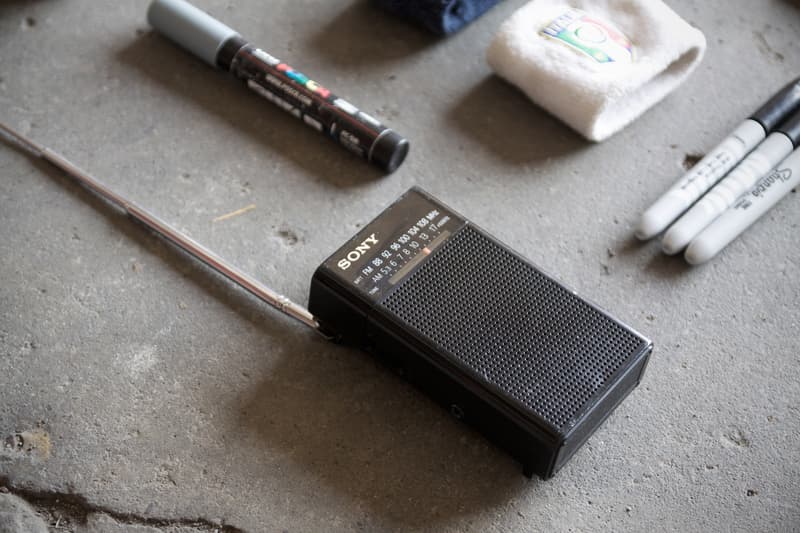 4 of 6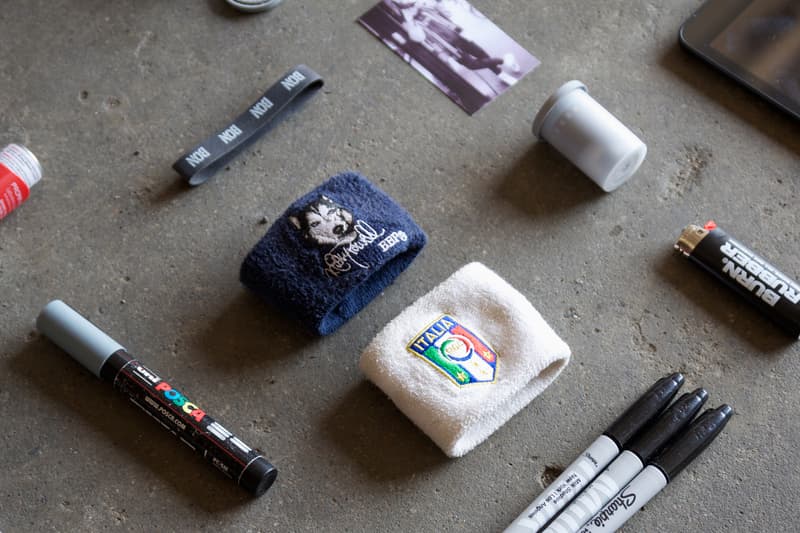 5 of 6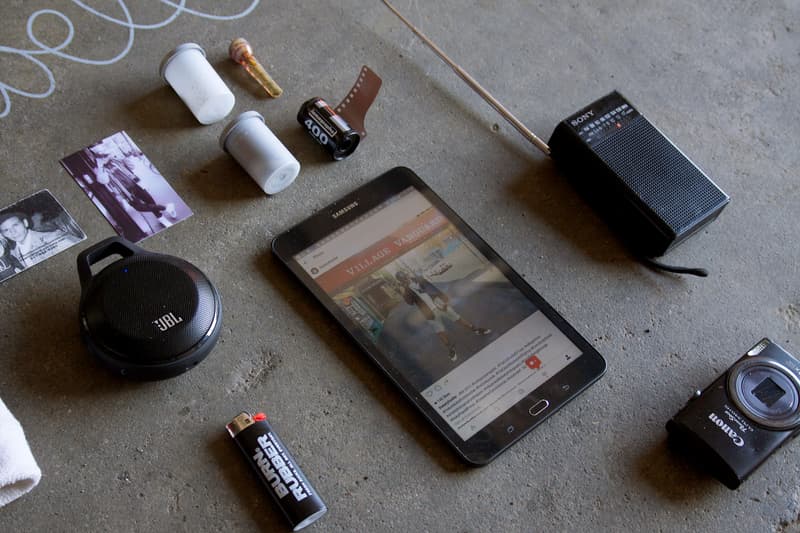 6 of 6
"He was on my diock in 1986. I had to tell him to fall back a little, you know, them art kooks, they love me, it was an infliction," said Ricky Powell in a thick New York accent. Resisting a smirk from sprawling across his face, he gestured towards his name card which featured an image of him and the late pop art icon Andy Warhol. "This was taken at some benefit in Manhattan, I was shooting for about a year then."
It's hard to have a conversation with Ricky without a slew of downtown slang and dichotomies littered throughout. His brazen sense of humor and long list of pseudonyms used to describe his peers may be baffling at first, but beneath the New York Mets cap is a visual storyteller whose career is self-described as "professional photography on the hangout tip!"
The acclaimed photographer, documentarian, and self-anointed 'Lazy Hustler' upholds a certain retro and rebellious sensibility synonymous with the golden era of hip-hop. Known as the fourth member of the Beastie Boys, in 1986, Ricky scraped his job selling fozade lemon ices to tag along with the group on Run-D.M.C.'s 'Raising Hell' tour, before coming on board full time as Def Jam Record's in-house photographer, shooting the group's Licensed to Ill tour and Together Forever: Greatest Hits 1983–1991 tour with Run-D.M.C. and then again in 1992 on their Check Your Head tour and 1994's Lollapalooza. His images captured the now ubiquitous genre in its formative years and the stardom and style that came with the success of the multi-platinum artists. Returning home in the early '90s, Ricky became the host of his own show, Rappin' With the Rickster, where friends and stars from the downtown art scene became interviewees. The likes of Russell Simons, Doug E Fresh, Harold Hunter and Cypress Hill would take the hot seat, and come nighttime, frequent the club scene with the photographer. Much of his social life was documented in images seen in Public Access: Ricky Powell Photographs 1985-2005, while Frozade Moments: Classic Street Photography of Ricky Powell showcased the grimmer side of New York City, where lowlifes and hooligans lurking in the Lower East Side would be paired in contrast to candid snapshots of Keith Haring and Jean-Michel Basquiat mingling with musicians such as Sonic Youth and other creative visionaries.
Ricky's fun and audacious swagger is reflected in the belongings he keeps close. "I like to tag up, I write 'uncle sloppy,' but also 'don't be a chump,'" muttered Ricky as he placed down his sharpies. Next to his markers are wristbands he's kept close throughout the years. "I'm still dressing the way I did when I was 8 so the wristbands go with it. I'm kinda like Wonder Woman, but not." A Minolta Hi Matic AF2 camera is placed next to his Cannon point-and-shoot while an old radio is juxtaposed by his "modern boombox" JBL speaker. "I play shit that I like all day, hippie chicks dig that shit like ants on candy," jeered Ricky.
These days, Ricky continues to make his mark as a documentarian of New York subculture without losing the charisma of yesteryear, turning his lens onto strangers in his Greenwich Village neighborhood rather than celebrities. Now focusing more on street photography, everything weird and wonderful from the Big Apple continues to lend itself as subject to Ricky. Having long shot on film, we wondered what he thought of the vast array of choice in 2016. "Film is great, it's the institution for photography, but honestly you should shoot with whatever, even an iPhone. Just remember not to be a fucking cornball."