You Can Now Play Games Using Snapchat's Filters
Your selfie becomes your newest controller.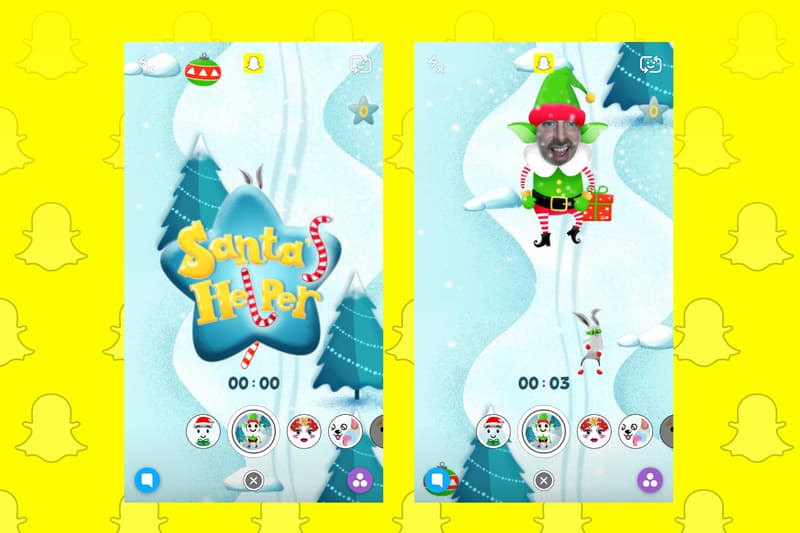 Snapchat has engineered another way to fuel your addiction to its Selfie Lens filters with the addition of games that use your face. This comes with the introduction of Snapchat's first in-house, natively hosted game called Santa's Helper, where you superimpose your face onto an elf's body before tilting your phone to guide your elven likeness down a ski slope to avoid obstacles and collect rewards. The game can be accessed as one of the app's daily Lenses, and is only available for a limited time.
Santa's Helper marks the culmination of Snapchat's experimentation with in-app games, beginning last March with a game sponsored by Kraft Mac & Cheese where you had to catch virtual macaroni with your mouth. Games have also been accessible through the app before, although these were part of Snap Ads created by ad agencies for Gatorade and Under Armour and required a web browser to be opened.
Snapchat's in-app games open up a new revenue stream for the company as well as pioneering a more immersive form of advertising that puts the user within a branded environment. Expect more Sponsored Lenses to pop up in the near future as Snap Inc. looks to impress potential shareholders ahead of its IPO in 2017.