This Michelin-Starred Restaurant in San Francisco Is Serving Dishes on iPads
Truffles and tech.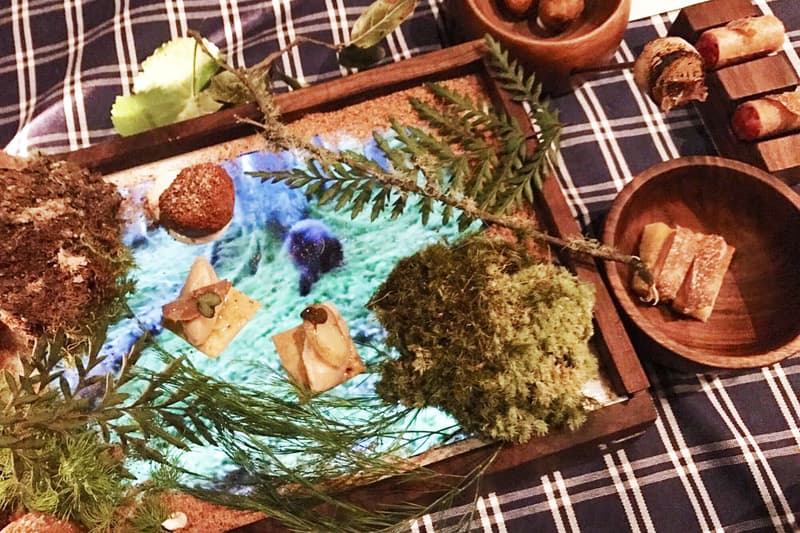 Quince is a restaurant in San Francisco that proudly carries three Michelin stars. It specializes in Italian-inspired California cuisine presented in a sophisticated and modern way. But one of its menu items is now making headlines, and it's called "A Dog in Search of Gold" — a truffle dish served on an Apple iPad.
According to Chef Michael Tusk of Quince on a Facebook post:
The current presentation has proved to be a humorous and playful albeit unconventional way of engaging in that conversation. The video displayed on the iPad depicts the scene of a truffle hunt revealing the moment when the truffle is revealed and detected by the Romagnolo dog. The dish itself consists of a white truffle fritter with salt roasted celeriac and roasted porcini mushroom. The fritter is dusted with a dehydrated porcini powder as porcini mushrooms and truffles are in season at the same time and eat well together. Another component to the dish is a crisp of chestnut puree and roasted chestnut.
Furthermore, the dish is served in a custom walnut box — it's actually made by a local woodworker and is fitted with a plexiglass that covers the screen. So the food doesn't actually sit on top of the iPad. What are your thoughts — would you order the "A Dog in Search of Gold" if you ever make it to Quince?
Chef Tusk's story of "A Dog in Search of Gold" truffle dish & iPad box. https://t.co/0Sq2v45ocT @insidescoopsf @eatersf @SFist @TheSun pic.twitter.com/xdLpR2XDnT

— Quince Restaurant (@quincesf) December 29, 2016