'Business of Fashion' Names Demna Gvasalia Its Person of the Year for 2016
2017 will be hard to top.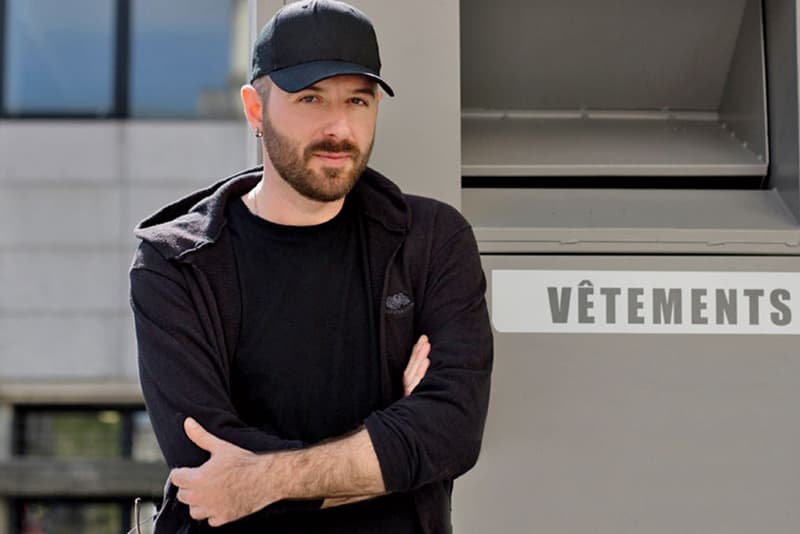 Demna Gvasalia's impact and influence on the fashion industry in 2016 was unparalleled. It's no wonder why the 35-year-old creative has been named Business of Fashion's person of the year. Twelve months was all it took for Mr. Gvasalia to make some groundbreaking moves. For one, he made the cover of Business of Fashion's magazine back in January, which makes things full circle now at the end of 2016. In his role as lead at Vetements, the Georgian designer caused a bit of a stir showing during Paris couture week and collaborating with 18 brands for a collection. He also continued to "disrupt" the fashion world with his tongue-in-cheek direction for the label, having produced an $800 USD DHL shirt that had the industry wondering about the state of fashion today.
As the creative director of Balenciaga, he debuted a collection that proved he was more than worthy for the position. His adeptness to translate the essence of the house, while keeping things fresh and modern for today's customers solidified him as one of today's most brilliant creative directors. Demna Gvasalia, whether you like his work or not, is deserving of his place in the industry, and him being named as BoF's Person of the Year means there is so much more to prove in 2017. The pundits surely have something to look out for.