Migos' Offset Features in Bryce Barnes' 2016 Fall/Winter Editorial
He also talks about "Bad and Boujee," 'Atlanta' and his evolution in fashion.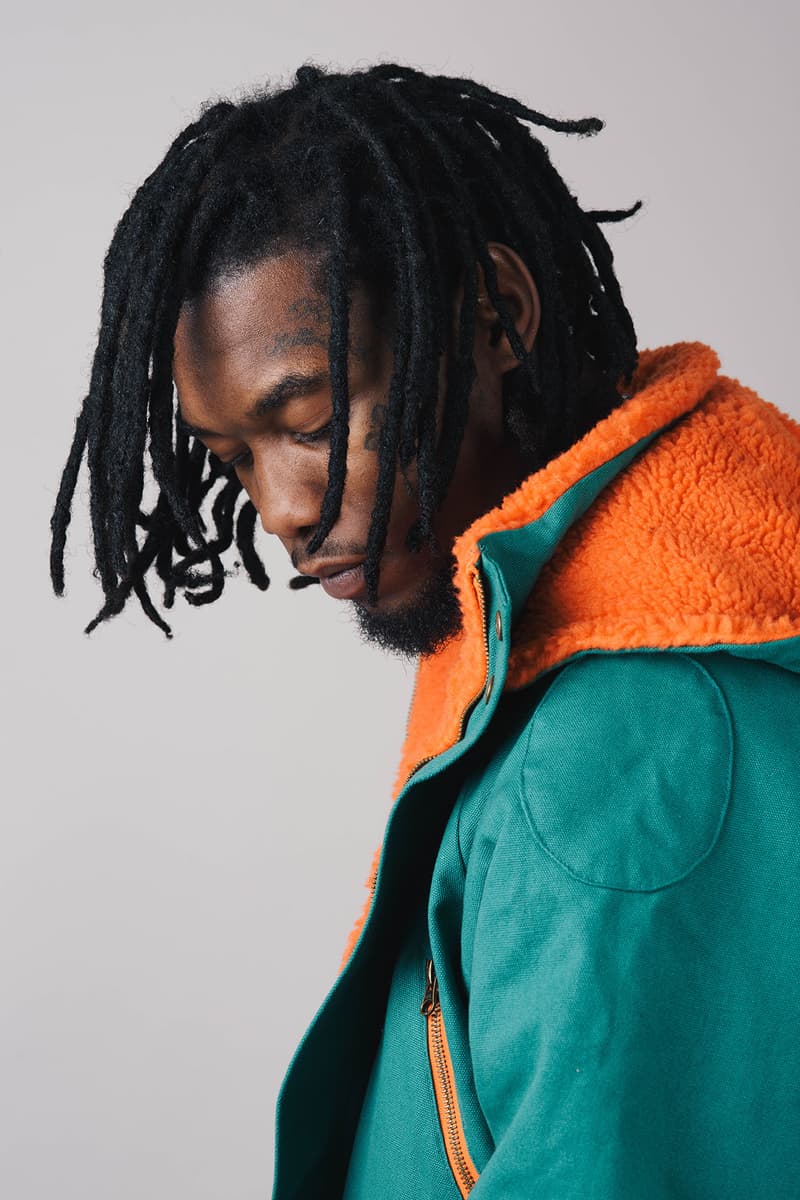 1 of 7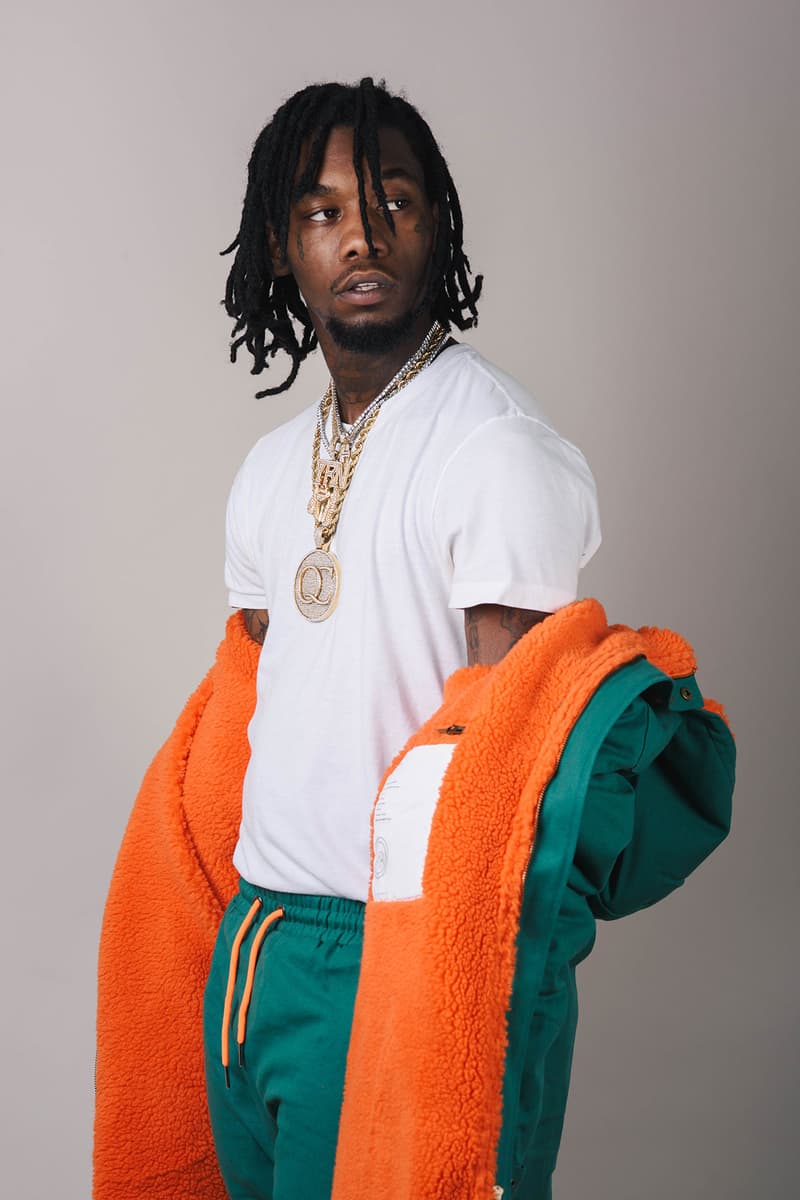 2 of 7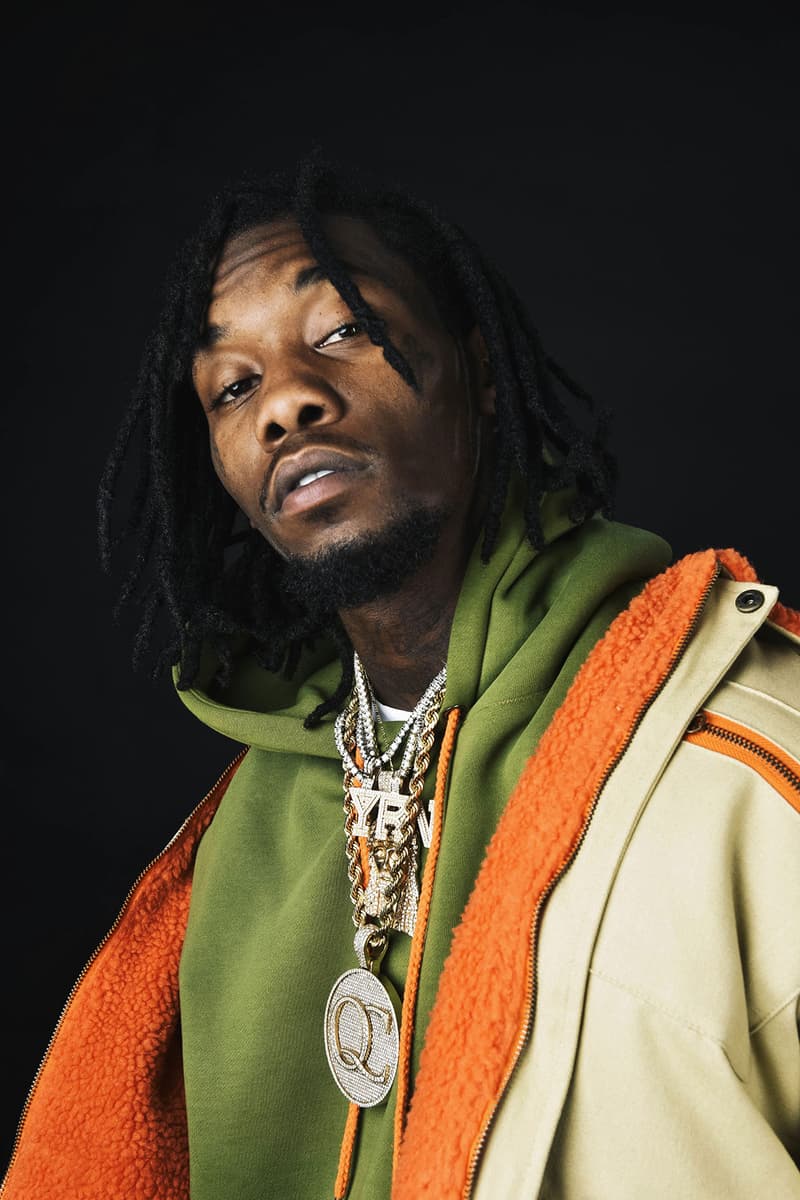 3 of 7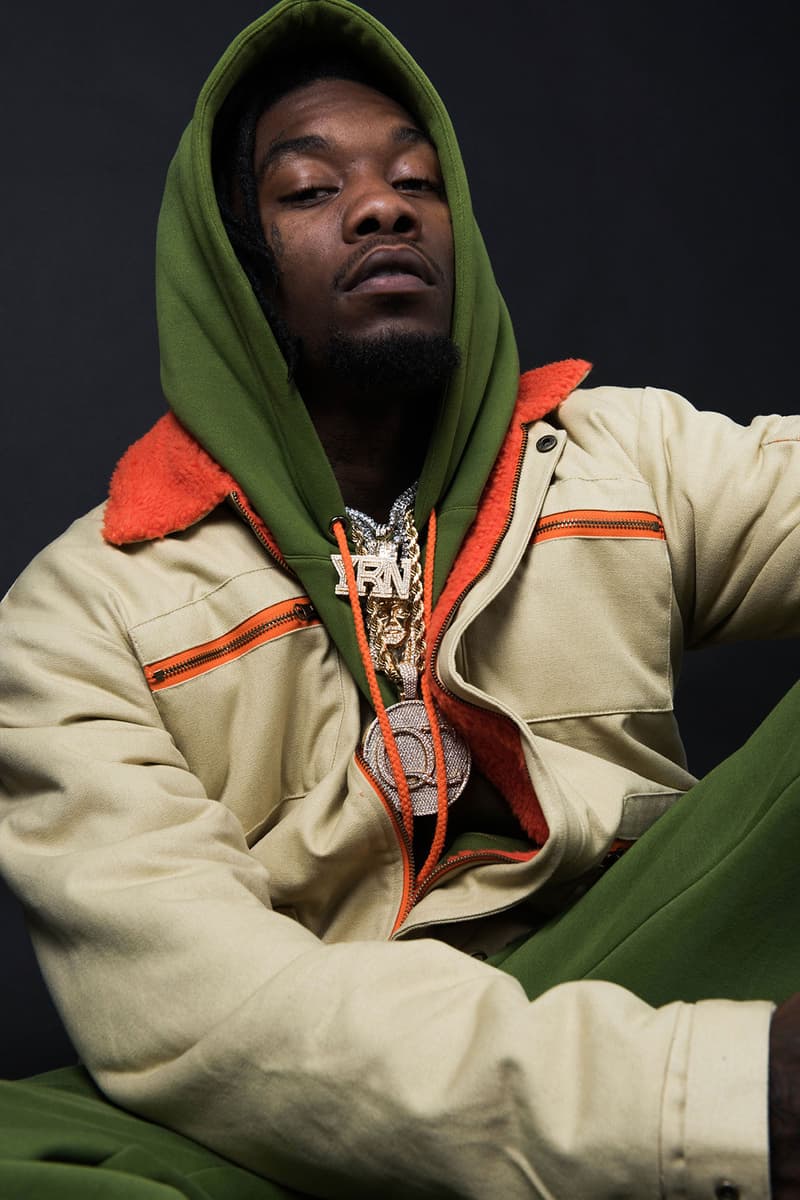 4 of 7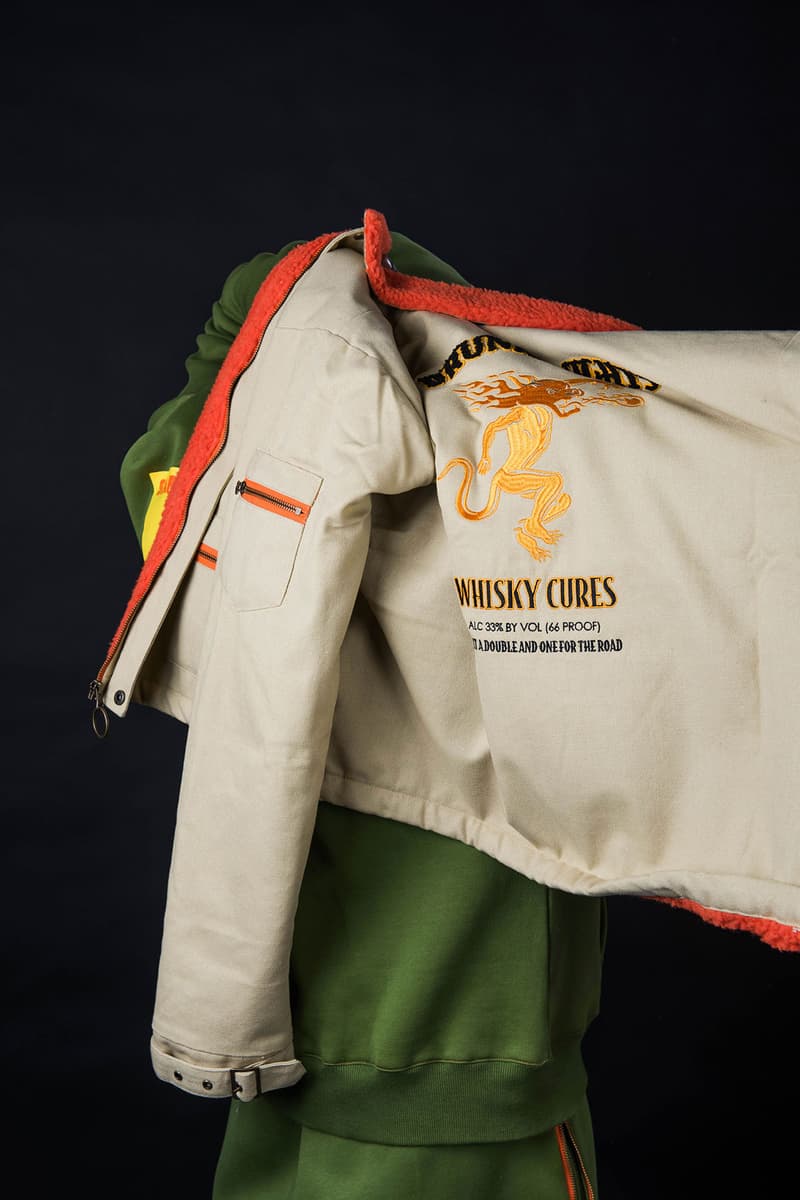 5 of 7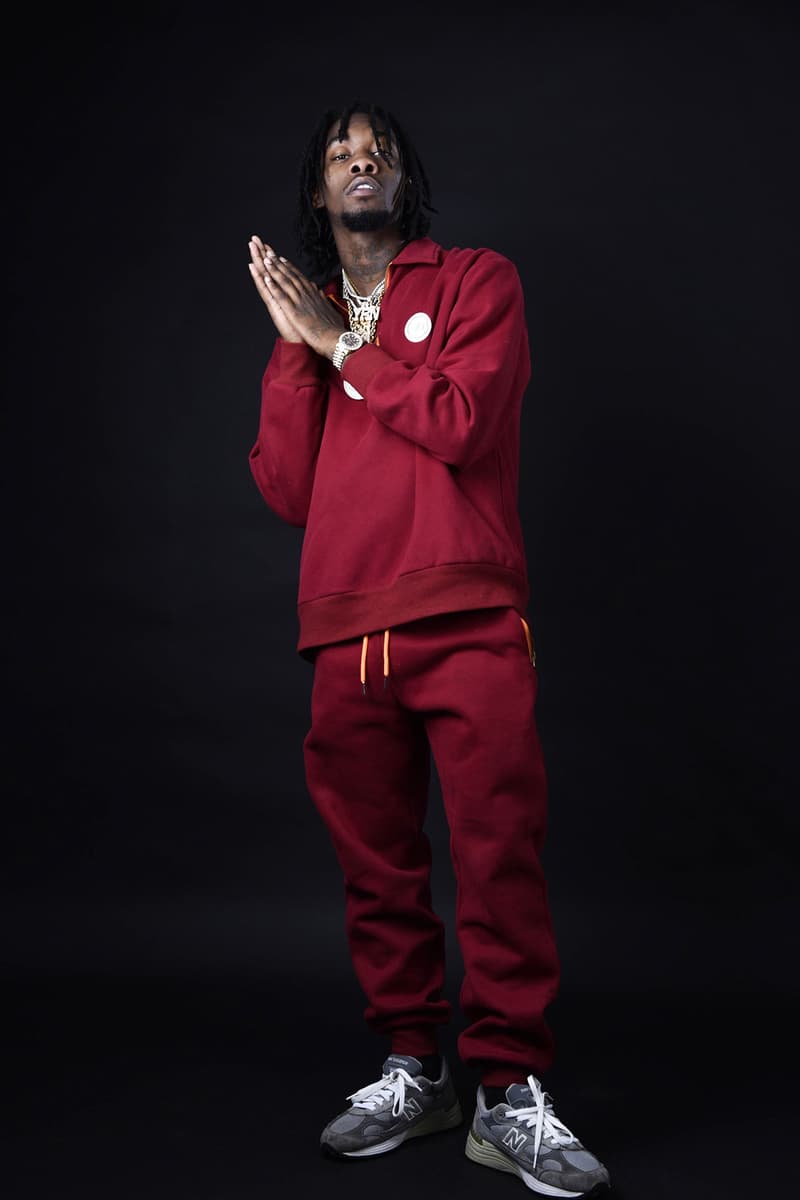 6 of 7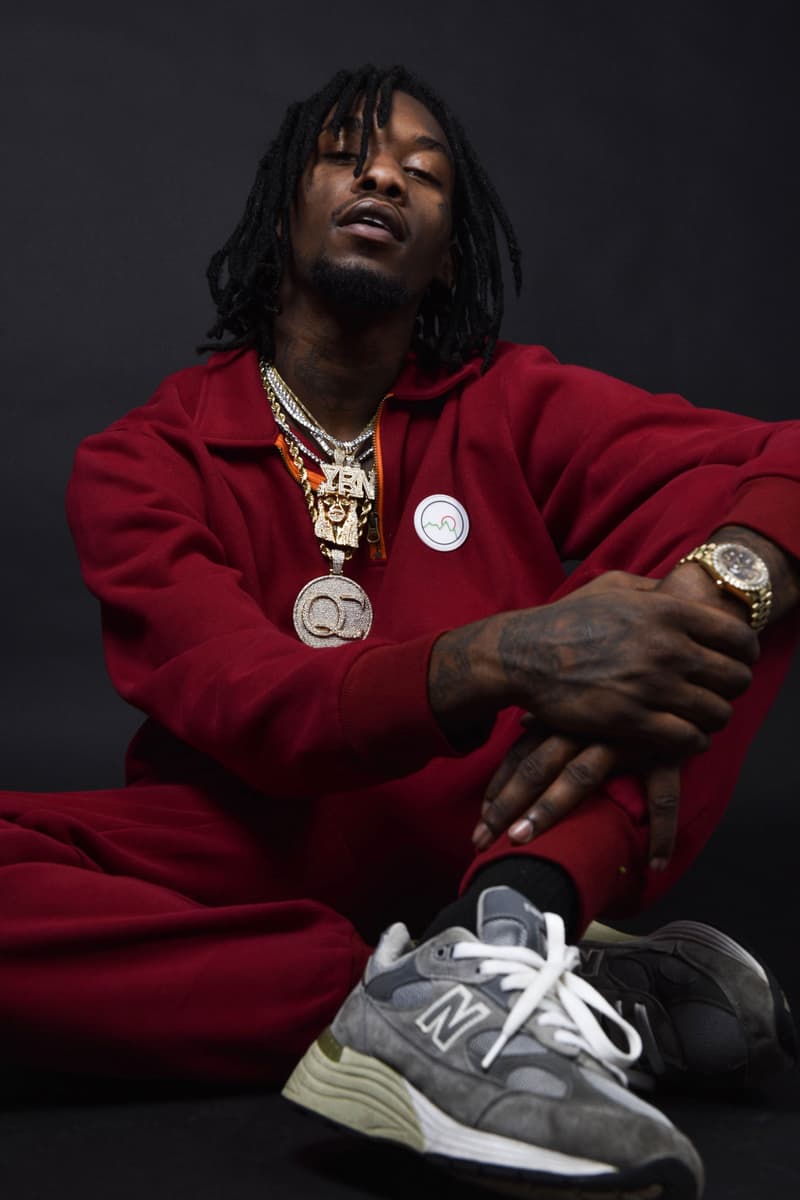 7 of 7
Migos first became recognized by the mainstream via their breakthrough single "Versace" in 2013. Throughout the years, the Atlanta trio continued churning out hits such as "Hannah Montana," "Fight Night" and "One Time," making them one of the most impactful and influential rap crews of today. Earlier this year, the dab — which the Migos claim to have invented — took over the world by storm and the Gwinnett Country trio subsequently released the dance craze's accompanying song "Look at My Dab." It's not the first time something they came up with became immensely popular; Migos also claimed to have popularized the triplet flow which is still widely used in rap and R&B music today.
With the release of Migos' latest smash hit, "Bad and Boujee," however, Q might have a hard time battling holding on to that top spot — Offset's vocal work on the track is truly that exceptional. We recently linked up with him to shoot the Bryce Barnes 2016 Fall/Winter collection that features a number of colorful pieces. Standout items include the fleeced parka and the maroon polo, as well as maroon sweatpants, which are styled with a pair of New Balance 992 sneakers. In addition to flaunting his adeptness for fashion, the rapper talked about the conception of "Bad and Boujee," his role in Donald Glover's hit FX series Atlanta, the evolution of his style and more.
"Bad and Boujee" is one of biggest Migos songs as of late. Your verse on the track is very memorable and often quoted. How'd you come up with it and how does it feel to create another highly impactful hit?
My verse from "Bad and Boujee" happened when I was freestyling one night at home. It was how I felt in the moment. I didn't have an engineer with me because I wasn't in the studio. I did the verse on a mic beside the computer in my basement. It feels great to have created this song with my group, Migos. Our fans are having a good time with it and we have received a lot of positive feedback on the song. Our new album, CULTURE, is scheduled to drop next month (January 2017) and we look forward to sharing this project with everyone. It is our best work yet.
You, along with Migos, made your acting debut on Donald Glover's critically-acclaimed show, Atlanta. How did that come about and do you have any more plans for acting?
Donald Glover approached us (Migos) with the idea to appear in Atlanta. After hearing about the premise for the show we knew it would be a hit. We get excited for any chance to represent our hometown. Atlanta is a special place and we wouldn't be where we are now without the city. We really appreciate the opportunity Donald and the Atlanta team gave us and we are definitively open to exploring roles in the future that are a good fit.
How does fashion play a part in your artistry?
Fashion has always played a big part in my life. I have always been interested in style and have used it as a way to express myself from a young age. Part of the inspiration for our (Migos) song "Versace" came from watching, Tupac and the Notorious B.I.G. — the artists we grew up listening to wearing Versace. Music has the ability to influence fashion and vice versa. Rappers talk about the clothes that are cool and what is current in culture.
How has your style evolved over the last few years?
My style evolves as I continue to grow and mature as an artist and person. My current style is about choosing looks that allow me to express who I am and be confident. I am trying to be the best version of myself in all areas of my life and I want my style to reflect that.
What is something you feel the world doesn't give you or your crew enough props or recognition for?
We love our fans and are very appreciative of their support. We want to make sure Migos' flow and style is recognized on global level and the influence we have on culture. At the end of the day, if we are able to create music for people to have a good time, inspire people to go after their dreams and express themselves in a positive way, we are happy.