Official adidas Stan Smith BOOST Images Confirm Hot Mashup
Iconic look with modern steez.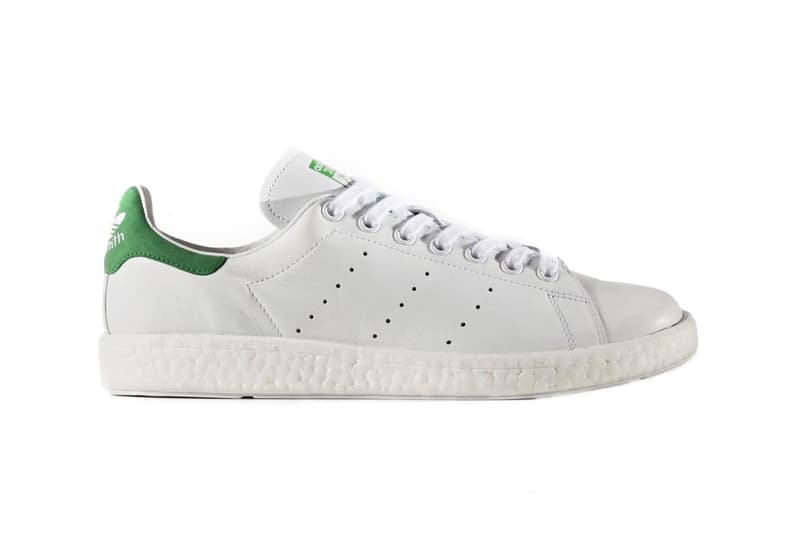 In August, we previewed the upcoming Stan Smith BOOST by adidas. Today, adidas released official images for the classic silhouette married with modern technology. The time-tested Stan Smiths will have its iconic upper combined with a Boost sole giving it a modern touch and unrivaled comfort. The Stan Smith's original colorway is also left intact, but there's a high chance your favorite colorway will also get a BOOST update.
Stay tuned for an official release date and let us know what you think in the comments below.