YG Announces New Mixtape 'Red Friday'
The year is almost done, but YG isn't.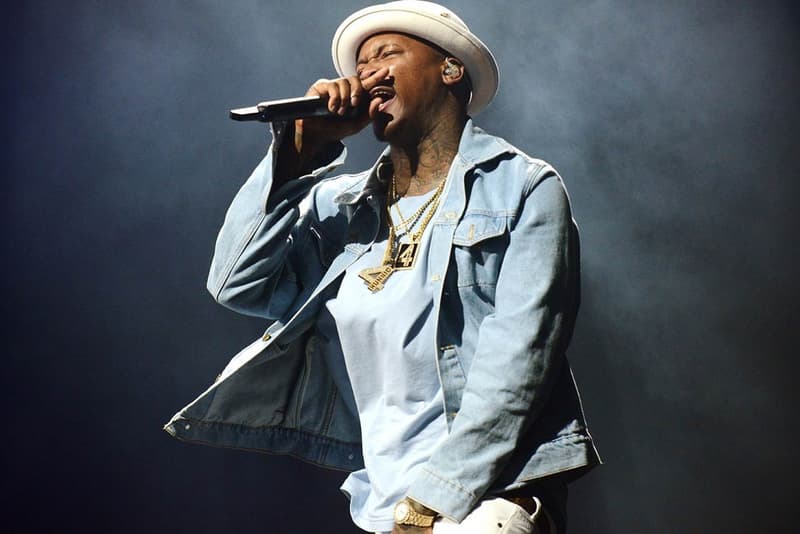 Late last month, YG continued his recent socio-political crusade with an "anti-police brutality anthem" titled "One Time Comin'."  The single even received its own video, which was built around some action-packed, cinematic chase sequences through the desert and city. Taking to Twitter, YG has revealed plans for even more new sounds. Never one to stand idle, the Compton rapper plans to follow up June's acclaimed Still Brazy LP with his first mixtape in three years. Dubbed Red Friday, YG's return to the mixtape circuit serves as his first foray into that market since the career-defining street classic Just Re'd Up 2. "Black Friday ain't black this year. I'm painted that b*tch RED," tweeted YG, alluding to a November 25 release date for his next major project. While we only have a few weeks to wait until Red Friday arrives, let's see if YG will "leak" some of the tape's tracks before its release date.
Promised I wasn't droppin no more mixtapes.
But I was once told Promises R made to be broken ????????

— YG (@YG) October 26, 2016
Black Friday ain't black this year.
I'm painted that bitch RED!!!!!!!!!!!!!!!!!!!!!!!!!!

— YG (@YG) November 1, 2016
RED FRIDAY MIXTAPE 11/25 ????????

— YG (@YG) November 1, 2016