Mark Gonzales and Tommy Guerrero Get Together for an Episode Of "BS and TG"
"… All the while killing their remaining brain cells in a cloud of spray paint fumes."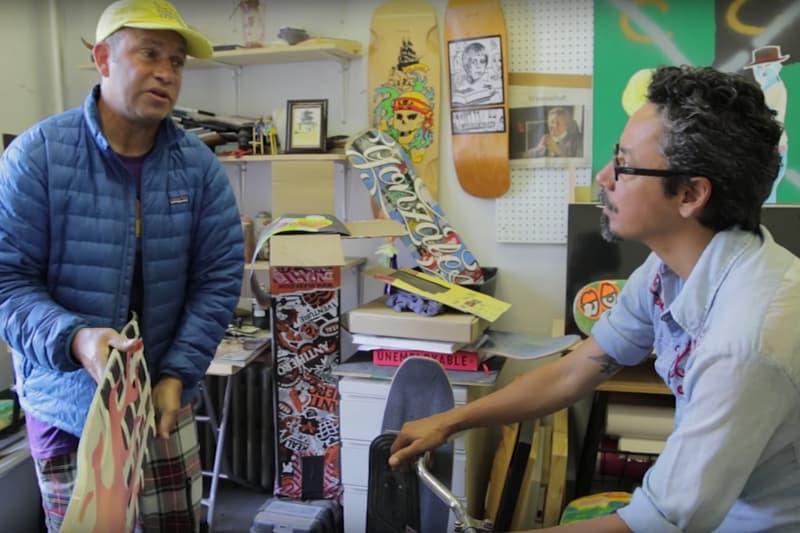 American professional skateboarder and musician Tommy Guerrero's series BS with TG is a show with "no game plan, no forethought. Just shootin' the s**t with some amazing skateboarders." For episode 11, Guerrero visits fellow skateboard legend and artist Mark "The Gonz" Gonzales in Mark's NYC studio for a three-part video series. Being both educational and funny, the duo takes a look at some new board shapes, investigates why Lance Mountain nicknamed Gonz "Slam Man," while chatting about everything from getting lost in strange places to making "Video Days" with Spike Jones.
Watch all three parts of the episode on YouTube below, or listen to the podcast version on iTunes.